The Winged Ones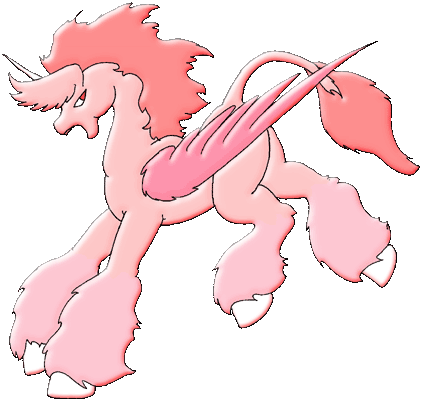 The stallion was bad tempered. He had been born the palest pink imaginable. And he'd been called Peaches...well, he didn't like to dwell on his original name. Now he demanded that he be called Peaches of Terror. Generally this didn't have the intended effect of striking fear and respect into those who heard it. It tended to arouse a few snickers instead.
Miserable, the stallion sulked until he met a pair of mares. One was named Blush of Fancy, the other was called Shades of Love.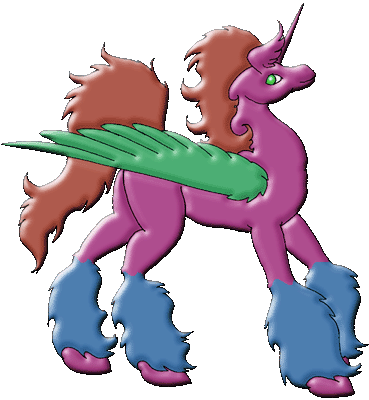 The stallion had been prepared for the giggles, the snickers, the whispered insults. But that wasn't what happened at all. They just smiled and introduced themselves. If anything they seemed to like his colours, their being as pink as he. Of course, he would grumble to himself, their wings were green, which gave them something he himself did not have.
Stats




---
Please ask permission before using anything on this page