The Winged Ones

The members of the Dynce of Faded Colours had been together for as long as anyone could remember, and in many cases, even longer than that. Even the three mares and the stallion could not remember how they had first met, it just seems that they had always been this way.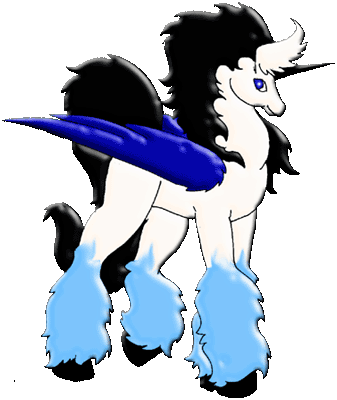 Silence of Ages was the stallion of the Dynce. A very quiet, thoughtful Winged One, not easily enraged into a fury, but nor was it any easier to get him to laugh. He had a fascination with history, perhaps because he couldn't recall much of his life before he had met the three mares with which he now lived.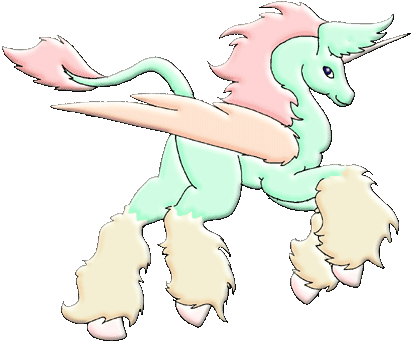 Sprig of Mint was the playful one. This mare could drive the others crazy with her nips and other efforts to get them to join her in her games. Ever full of energy, ever full of fun. She considered Silence of Ages her greatest challenge, to melt cold exterior and get at the warmth within. So with a sly glint in her eye, she once again snuck up on the meditating stallion and gave his tail a good yank.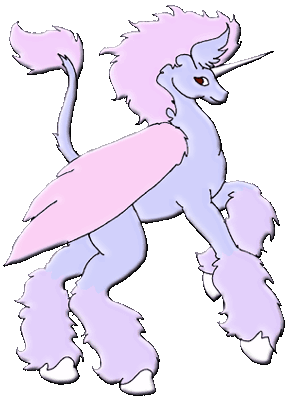 Another mare was Scent of Lavender. She was shy and gentle, but was also the most willing to join Sprig of Mint on some of her more adventurous escapades. These journeys of exploration often ended with with Silence of Ages and Taste of Berries, and sometimes even more Winged Ones, coming to their rescue. Scent of Lavender would blush on such occasions, and beg forgiveness of the others. But soon enough Sprig of Mint had filled her ears with wonders beyond her imagination, and so they'd be off again.
Stats




---
Please ask permission before using anything on this page