The Winged Ones

The stallion leapt from his vantage point into the clear midday skies. His mate, Mists of Roses had something important to tell him, and he was certain it would be something very interesting. She was a Wynd of Mage after all, and though her speciality was ice magic and was immune to light magic, an odd prophetic vision or two was not unheard of. And so, with the grin of one expecting a grand surprise, Shades of Plums sought out the grey mage.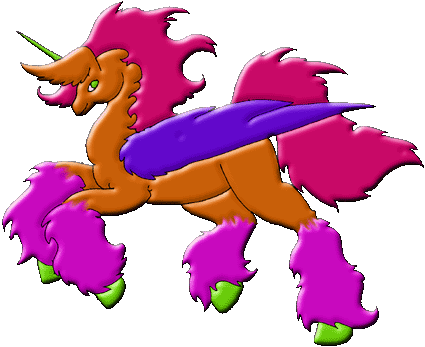 When he found her in her favorite spot, she was smiling. That was good. She hadn't sounded worried when she'd summoned him, but then she could be pretty good at keeping her thoughts and feelings from him. He had long since decided it was a mare thing that stallions weren't meant to understand. Of course, that also meant he'd often say or do something to displease her. But he always found a way to get her to forgive him. He had that kind of charm.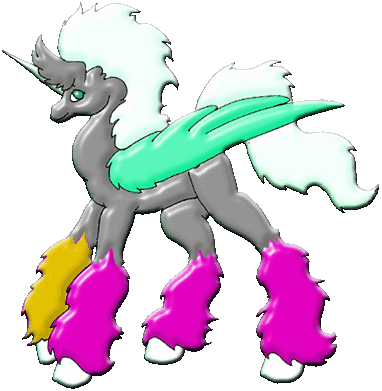 Mists of Roses took a few moments to nuzzle and groom her stallion, knowing full well that the suspense was driving him crazy. Where he did not understand her, she understood him perfectly, so open and honest he was. And when she knew he couldn't take it any longer, she finally told him. "They will join us soon."
Shades of Plums thought about it moment, trying to think of who "they" might be. Someone she'd told him about but he'd gone ahead and forgotten? That would probably annoy her again, and he knew those flowers she loved so much didn't bloom this time of year.
But the more he thought of it, the more certain he was that she had never mentioned anyone was coming. Tentatively he inquired, "Who?"
"The other mares," was her cryptic reply.
"Hues of Vibrancy is first to come." As soon as those words left her lips, a bright red mare with a bright green mane soared into a graceful landing. Shades of Plums welcomed her, but cast confused glances at the mage.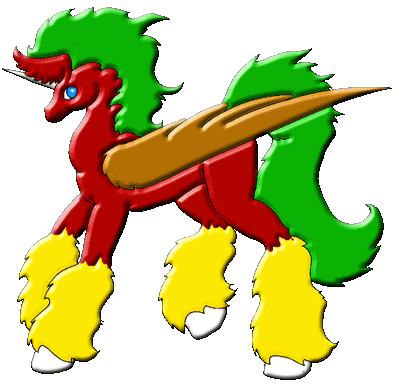 Hues of Vibrancy giggled as she noted the stallion's discomfiture. "He's more adorable than he said he would be." Was that a compliment, the stallion wondered. Most males want to be brave and powerful....not cute. But then, that seemed to be why Mists of Roses put up with him. So he grinned at the new mare.
Stats




---
Please ask permission before using anything on this page