The Winged Ones

In the darkness there came a faded glow. From a distance it grew as it neared, the yellows taking on greens and blues. At last the creature took form and there in its fury was the Wynd of Chaos named Soul on Fire.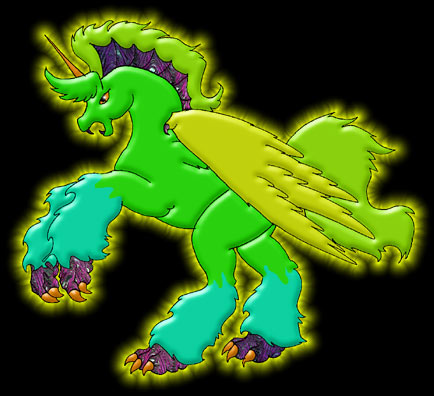 With blazing eyes and sharpened talon he waged war against the enemies of this Realm. Filled with fury that could not be matched he sent them running for their lives, to carry the scars of their loss and of his victory.
The colours merge back into one as it grew more distant. The glowing light faded back into the darkness. Not even a breath of wind marked the passage of Soul on Fire.


Stats
Name: Soul On Fire
Gender: Stallion
Company: Forgotten Stories
Species: Wynd of Chaos
February 2005





---
Please ask permission before using anything on this page