The Winged Ones

The joyful red mare leapt for joy, beneath the summer sun. The wind blew through her mane and as she spread her wings she could feel it lift her higher and higher above her cloudy home. Dreamer of Rubies was a Wynd of Change from the Place of Sun. And as such, a beautiful day such as this one could not be wasted.
As she soared by, she saw her friend, Sky of Jewels, sleeping the afternoon away. With a snort she changed her direction and glided in to a landing nearby. How could she sleep when there was so much to be done!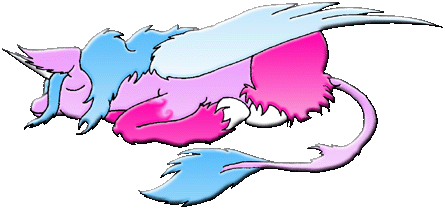 First she nibbled at an ear, but Sky of Jewels merely flicked her ear as if at an annoying bug. So Dreamer of Rubies nipped at the sleeping mares tail. Sky of Jewels did nothing but make a soft sound, shift and tuck her tail beneath her. Frustrated with her lazy friend, Dreamer of Rubies pounced.
Sky of Jewels was up in an instant.
When she saw Dreamer of Rubies, and the huge smile glued on her face, she said, "Just wait till I get you back," and with Deamer of Rubies shrieking with laughter, the pair raced off into the sky.
Watching from a hidden corner, Warmth of Earth leapt into the air as the pair passed by. Sky of Jewels and Dreamer of Rubies were forced to duck and dive as the third mare weaved and bucked between them.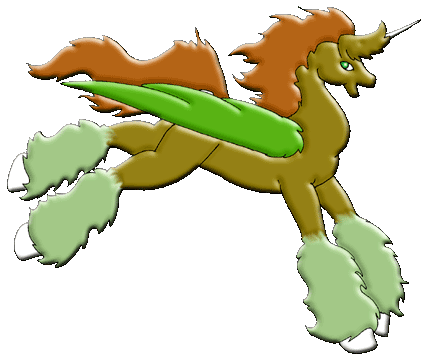 Stats





---
Please ask permission before using anything on this page