The Winged Ones

Eventually Formed of Mercury found that he was not alone in the strangeness of his colours. Shifting of Hues caught his attention as she faded from green to purple. The gradient colours of her coat, though not as impressive as his fluid ripplings, were still unique and unusual. It took the stallion some time to woo the shy mare, but eventually he and the other mares won her heart and trust.
But for all that the Dynce had it was still lacking in something, a spark of life. Sparkle of Night was the mare to fill this role. Young and full of fun she kept the others from falling too deeply into their own ways and forgetting to enjoy life the way it was. With a playful flash of her glittering hooves she could convince any of her choosing to put their problems aside and to race with wind with a soul free of sorrow and pain.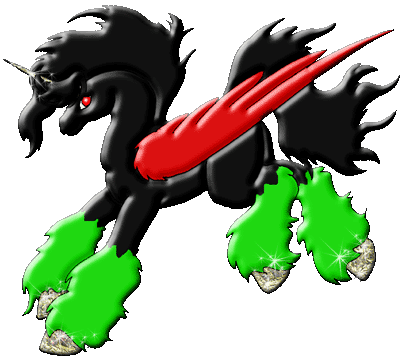 The mare stood proudly high above the human world on the far ground below. The wind blew through her mane her long locks swirling madly about her head. A powerful warrior, a gentle friend and sometimes, a sneaky trickster, this mare had many faces and she could switch from one to the other with ease.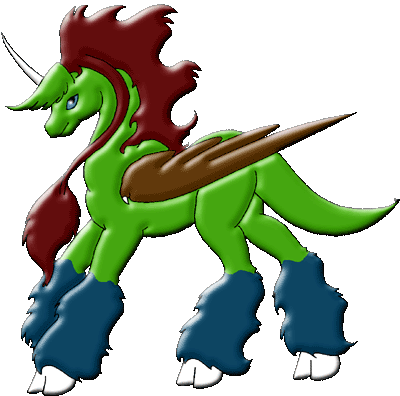 Today she was just herself, Time be Feared. A Wynd of War thankful her journeys had brought her to a Realm where other Wynds filled the skies. She tipped her head to one side and listened carefully. There, in the distance she could hear the sound of Quest of Miracles, a silly Wynd of Change mare. Time be Feared smiled as the trickster awoke and took over the War Wynd. She had the perfect trick beneath her wings. And so without a sound she took to the air to play a little prank on the unsuspecting Change Wynd.
Stats




---
Please ask permission before using anything on this page