You were not alone for long. A leagus mare and stallion appeared by the waters. Both were black as midnight, but in contrast had colours to define them from the shadows. The mare's coat was intricately pattered, and the stallions flaming rainbow mane and tail were beyond description.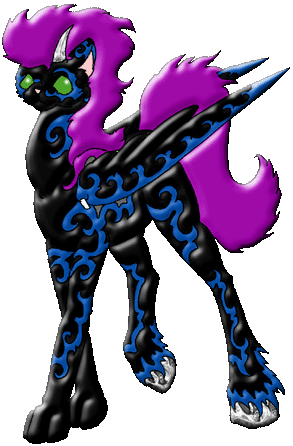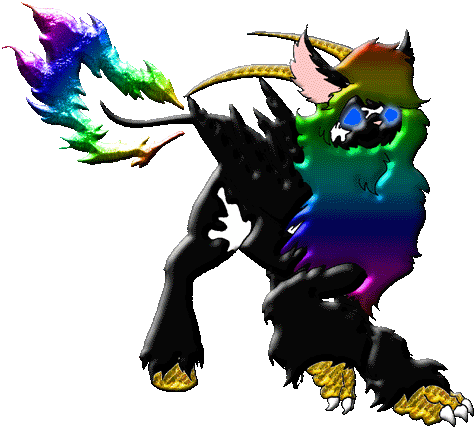 The stallion took protective stance in front of the mare, but she gently slipped around him to get closer to you. "Greetings human. I see you've found our secret healing springs." You weren't sure if she was angry about that, or just making a statement.
The stallion said not a word, but flexed his talon like claws. His blank blue eyes gazing at you...no, gazing into you, gazing through you, vaguely hypnotic. It made you shiver and you turned your eyes to the mare, afraid of what you might see should you fall deeper into his stare.
Seeing how uncomfortable you were, she stepped in front of the stallion, breaking the lock he had on your mind. Or at least that's what it felt like, as if you'd suddenly been released by something whose grip had unknowingly begun to suffocate you.
"Perhaps it was time you moved on."
You decide that was very good advice indeed.