You couldn't be sure, but as you rode along on Firecracker's back, it seemed like the air was getting even colder. You shiver and magically a cloak appears around your shoulders. Soon, you see that there is frost on the ground which crunched beneath your mount's hooves. Finally he stopped and indicated a direction for you to look.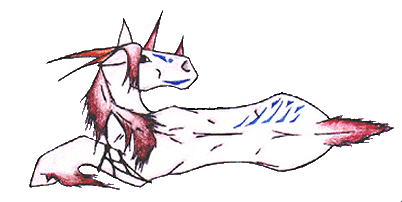 There lay a white mare. She raised her head and looked back over her shoulder at you.
*Her name is Mark of Blue Fire. She is a Qui'nill*
Gracefully, she gets up and comes over to you. ~Greetings traveller. I see you have come warmly dressed. My kind prefer the coolness of the pine forests here as most other regions are much too warm. It does not snow often, but it is very beautiful when it does.~ She smiles.
~Hmphf, we should run this human from our forest. Their kind are not welcome here.~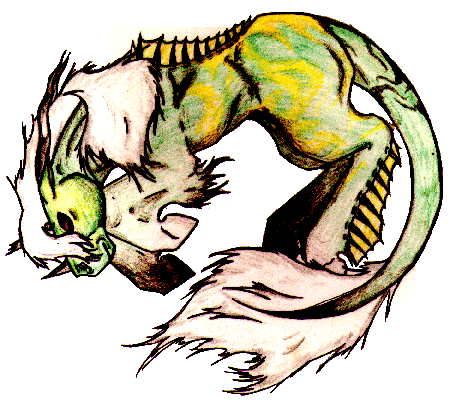 The second mare then rushes towards you, intent perhaps on doing more than merely running you from the forest. Then in a powerful voice Mark of the Blue Fire calls out, ~Storm of a Thousand Seas, you shall do not such thing. This human is a guest of our Realm Keeper and as such will be offered our hospitality.~
Storm stopped in her tracks but bucked out her frustration. Mark's words obviously had not convinced her but she didn't seem to want to enrage the older mare any more than she already head. Glaring at you she muttered something under her breath, then turned and galloped back into the trees.
~I am sorry for my companion's behaviour. She has seen many of the crimes committed by human hands and believes all of your kind to be the same. I know otherwise for I have seen great kindness as well. Fear not, she will trouble you no more. You may continue on you journey's here.~ With that she lay back down again to rest.