The Hidden Mountain Pass

But for whatever reason, you felt your spirits lifted, as if you were coming to the end of a long journey. It might be a false hope, but you were quite willing to enjoy the feeling while it lasted.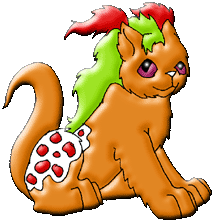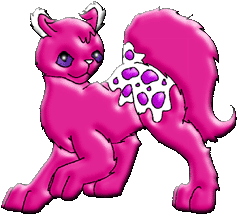 You hummed as you walked, patting the two hunter cats you passed along the way on the head. They were so surprised by you action they just froze in whatever they were doing to stare after your receeding form.
You weren't sure how you knew this, but there was something about the next few hunter cats you met. Like as if they were so attached to the valley as the others had been. Take for instance the winged male. Of course he had wings so he could come and go as he pleased, so he might not have been the best example to use.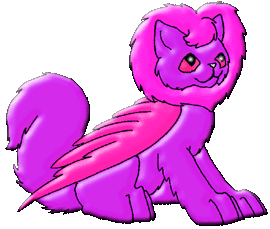 The next two, were a better example. Though you could not have put it into words, this pair had almost certainly been out of the valley at some point. Maybe it was the way they looked at their surroundings, as if not completely familiar with it. Or maybe it was the way they walked on the ground, as if they hadn't spent their entire life upon it.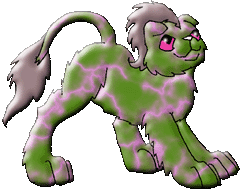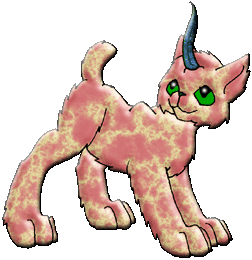 No matter what that subconcious message was, it gave you more hope of finding a way out. That at last you were on the right track, that you would one day get home. You picked up your pace till you were nearly jogging along, it felt like you'd been here forever, and so close to the way out you couldn't hold back.
And then you stopped. The valley came to an end, sheer crystal cliffs reached up to the heavens. You would have had a better chance climbing out the way you'd come in. Here the walls were smooth as glass. Not a crack or outcropping to serve as a handhold.
You dropped to the ground about to cry. And why not? There was nothing to see you blubber but some furry hunter cats. There was no one to socialize with but those of the feline form. You wondered if you stayed here long enough would you start meowing and running around on four legs.
You catch a glimpse of movement out of the corner of your eye. The female hunter was as surprised to see you was you were to see her. Especially since it seemed like she was sticking right out of the cliff face itself!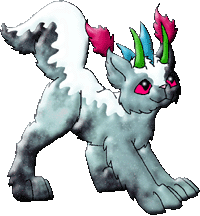 Quickly she pulled her head back in. Back in where? Could anyone pass through the wall or did one need magical powers? You get closer to where the female's head had vanished and realized there was a cleft in the cliff. An opening you could just barely squeeze through...
Statistics:


Name: Mimetite
Gender: Male
Parents: Wild
Mate: None
Offspring: None
May 2005


Name: Staurolite
Gender: Female
Parents: Wild
Mate: None
Offspring: None
May 2005


Name: Axinite
Gender: Male
Parents: Wild
Mate: None
Offspring: None
May 2005


Name: Plumosite
Gender: Male
Parents: Wild
Mate: None
Offspring: None
May 2005


Name: Leucite
Gender: Female
Parents: Wild
Mate: None
Offspring: None
May 2005


Name: Mica
Gender: Female
Parents: Twilight x Snowpeak
Mate: None
Offspring: None
May 2005

The EverRealm