Smoke lived up to his name, vanishing just was you realized that you wouldn't be able to find your way back to the path alone. Great. At least another Mequis decided to take that exact moment to hop out of the trees. She was suprised to see you.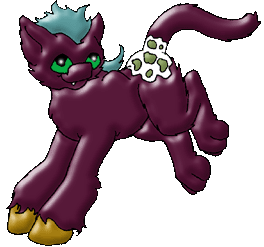 "Hello. Are you lost?" You nod. "We'll, I'm Pet!" She beams at her joke and giggles. You just roll your eyes a moment, and then hopefully request that she lead you back to the path.
"Why would you want to do that? Wouldn't you like to meet more of us?" You were tempted to reply that you'd met enough silly Mequis for one day, but they were such friendly creatures you just couldn't refuse. Besides, they were cute and interesting.
"This is Mina, and Mahogany."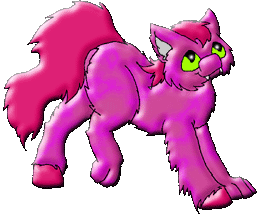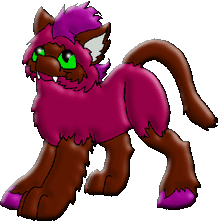 The two females acted as if you were the most interesting thing they'd ever seen in their entire lives. Considering that they lived in the Realm, it came as great flattery, though you suspected they reacted that way to any and all interesting things they came across. But just the same, it made you feel special in a place where it was everything else that was special.
"And I'm Fizzle." In all the exitement you hadn't heard Pet introduce the male and he had to repeat his name.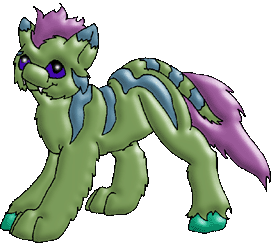 He seemed to like checking out things of interest from a distance...or at least distant enough that you weren't likely to trip over him every time that you moved. Everything was relative after all.
And there was one more, a green such that he was almost invisible amongst the vegetation.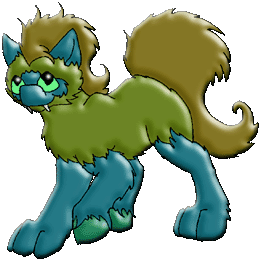 "I was wondering where he went," Pet said. "That's Pickles." Poor Pickles was just about to come over to join the rest of the group when a brightly colour female appeared out of nowhere and tackled him to the ground.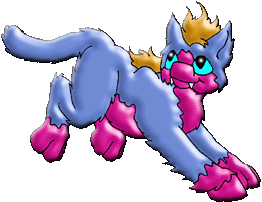 She poked her head up while still pinning the unfortunate Pickles to the floor. "I'm Velvet, because I'm so velvety-smooth." The other start giggling and she glares at them. Pickles had the opportunity to roll her over since she was distracted, but he seemed afraid to do so. You felt sorry for the little guy, he was shy and quiet. In the meantime Velvet was trying to convince the others of the softness of her coat, unrivaled by any other Mequis that ever lived, that was living now, or will ever live in the future. Everyone else seemed to disagree, stating names of other Mequis who were softer by far. Finally Velvet went after them, tackling and wrestling them to the ground. Pickles took the chance to find safer ground.
You wander off before the Mequis turn to you to make the final judgement on fur softness levels.