You stumble across a sleeping Mequis. He wakes up and with bleary eyes looks at you, then smiles lopsidedly.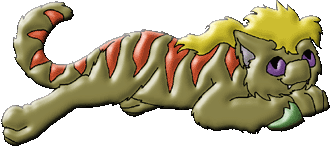 "That's Niffert." You spin around to see another Mequis, this one was mostly black and female. "And I'm Shadow." Having gotten interested in how Mequis get their names from the stories the others had told you, you inquire about Niffert's, Shadow's being obvious.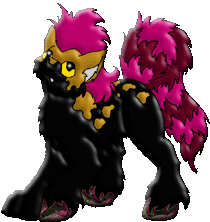 "Show the human," Shadow said. Niffert nodded and sucked air through his nose making a sound that was kind of like "niffert". The two Mequis start giggling. Niffert tries to do it again, but ends up choking since he couldn't do that and laugh at the same time.
"What's so funny? What am I missing?"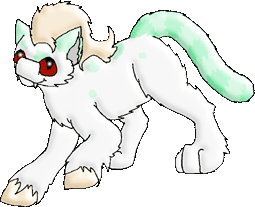 A white female comes bounding into the clearing, looking around in all directions. "Human, this is Snowflake," Shadow says while making the introductions. Snowflake waves her tail in your direction. Shadow then explains, "We were showing now Niffert got his name."
"Oh, oh! I wanna see, I wanna see!" So Niffert complies and makes another show of his...err...talent. They burst into laughter once again.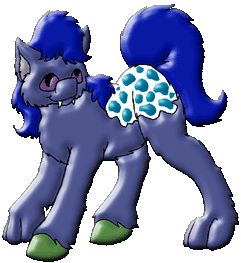 A second male comes racing in the stops as he notices everyone watching him. "What?" he asks, before tilting his head back and looking around. You hear him say "Ah!" and he takes off again back into the trees.
"And that was Chasing Breezes," Shadow adds. "I think you can guess how he got his name." Niffert takes the opportunity to snort again, everyone starts laughing.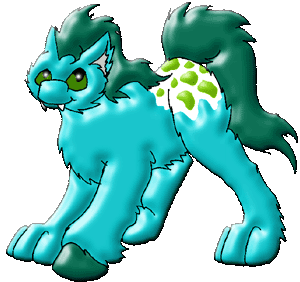 "Wait, its my turn now! I'm Sea Breezes!" Chasing Breezes turns up his nose at the blue female, "She copied my name".
"Did not!"
"Did too!"
"NOT!"
"TOO!"
"Fun huh?" This came from a male mequis. "How'd you do? M'name's Smoke."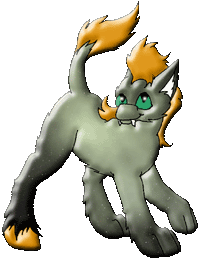 "Ya know, if you're tired of those two, there are more of us Mequis over this way..." he heads off through the trees. You watch the pair a moment longer, but it started to feel like your head was going to explode. Yes, was better to follow Smoke.