"Aaaah! Hey everyone! It's the human!"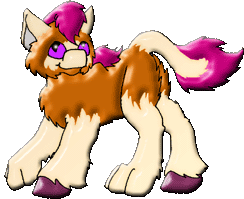 This announcement was made by a Mequis, like those you had met when you first entered the forest. Apparently word travelled quickly and they were expecting you. All of them apparently. The group of multicoloured creatures gathered around you as if you were some kind of movie celebrity.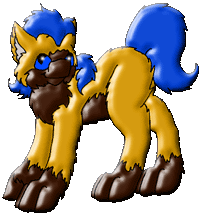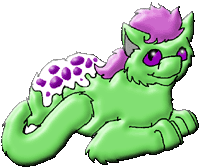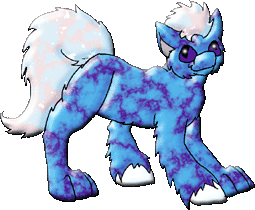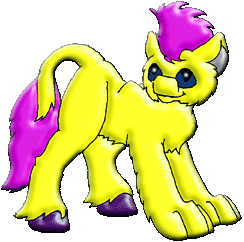 The cheerful partial-equines all tried to talk to you at once, making such a racket that you couldn't hear your own thoughts over their voices. Finally, you had to take control. One by one, you asked them their names and how they got it.
The first male spoke first. "My name is Maverick. I don't remember how I got my name, but its a pretty neat one, don't you think?"
The second was also a male, only this one was green. "My name is Meeks, cause I can be really shy sometimes.
The third male, a mix of different browns was not shy at all. "My name is Maple. SunBlind says its not because of the outside of the tree, but of the sticky stuff inside it. I'm kind of the right colours, and I tend to get into all kinds of sticky trouble," he laughs.
The blue one was a female. "My name is Mirth, because I love to laugh and make other people laugh!" Her laughter was indeed contagious, and though nothing paricularly funny was happening, soon everyone present was holding their sides and gasping for breath.
Finally, the last male managed, "My...*gasp*...name is...*gasp giggle*...Mustard!" She didn't have to explain why, her brilliant coat explained all.
You noticed that so far you'd met six males and only five females. You asked if it was normal that there'd be less females in a Mamba.
"Noooo...." they said giggling. "You missed Moose over there." You turn around and there was indeed another Mequis watching you with a grin. "But don't ask how she got her name, or else we'll be here forever!" someone managed between snickers.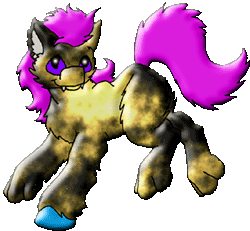 Between all the chatter, you were able to determine that they were from the same Mamba as the other Mequis you'd met, which explained why they new about you. When there was a lull in the conversation (a very short one mind you), you take the opportunity to explain you wish to continue exploring the forest. They seemed disappointed, and you left wondering if you should have given them your autograph...