*I tried to insert the short stories chronologically into the below list, but sometimes I didn't know exactly where they fit in so I just tacked those on after After Dead. Lower down you will find their publishing order
| | |
| --- | --- |
| Title | Dead Until Dark |
| Author | Charlaine Harris |
| Cover Art | Julie Bell |
| Publisher | Penguin Putnam Inc. - SFBC Omnibus Edition 2003 |
| First Printing | --- |

| | |
| --- | --- |
| Title | Living Dead in Dallas |
| Author | Charlaine Harris |
| Cover Art | Julie Bell |
| Publisher | Penguin Putnam Inc. - SFBC Omnibus Edition 2003 |
| First Printing | --- |

| | |
| --- | --- |
| Title | Club Dead |
| Author | Charlaine Harris |
| Cover Art | Julie Bell |
| Publisher | Penguin Putnam Inc. - SFBC Omnibus Edition 2003 |
| First Printing | --- |

| | |
| --- | --- |
| Title | Dead to the World |
| Author | Charlaine Harris |
| Cover Art | Julie Bell |
| Publisher | Penguin Putnam Inc. - SFBC Omnibus Edition 2005 |
| First Printing | Ace 2004 |

| | |
| --- | --- |
| Title | "Fairy Dust" |
| Author | Charlaine Harris |
| Cover Art | Lisa Desimi |
| Publisher | Berkley Publishing Group - 2009 |
| First Printing | 2004 |

| | |
| --- | --- |
| Title | "Dracula Night" |
| Author | Charlaine Harris |
| Cover Art | Lisa Desimini |
| Publisher | Berkley Publishing Group - 2009 |
| First Printing | Berkley Publishing Group - 2007 |

| | |
| --- | --- |
| Title | Dead as a Doornail |
| Author | Charlaine Harris |
| Cover Art | Julie Bell |
| Publisher | Penguin Putnam Inc. - SFBC Omnibus Edition 2005 |
| First Printing | Ace 2005 |

| | |
| --- | --- |
| Title | "One Word Answer" |
| Author | Charlaine Harris |
| Cover Art | --- |
| Publisher | Berkley Publishing Group - 2009 |
| First Printing | Berkley Publishing Group - 2005 |

| | |
| --- | --- |
| Title | Definitely Dead |
| Author | Charlaine Harris |
| Cover Art | Lisa Desimini |
| Publisher | Berkley Publishing Group - 2006 |
| First Printing | Berkley Publishing Group - 2006 |

| | |
| --- | --- |
| Title | "Tacky" |
| Author | Charlaine Harris |
| Cover Art | Kovack |
| Publisher | St. Martin's Press - 2006 |
| First Printing | St. Martin's Press - 2006 |

| | |
| --- | --- |
| Title | All Together Dead |
| Author | Charlaine Harris |
| Cover Art | Lisa Desimini |
| Publisher | Berkley Publishing Group - 2007 |
| First Printing | Berkley Publishing Group - 2007 |

| | |
| --- | --- |
| Title | "Lucky" |
| Author | Charlaine Harris |
| Cover Art | Johnathan Barket |
| Publisher | Berkley Publishing Group - 2009 |
| First Printing | Berkley Publishing Group - 2008 |

| | |
| --- | --- |
| Title | From Dead to Worse |
| Author | Charlaine Harris |
| Cover Art | Lisa Desimini |
| Publisher | Berkley Publishing Group - 2008 |
| First Printing | Berkley Publishing Group - 2008 |

| | |
| --- | --- |
| Title | "Gift Wrap" |
| Author | Charlaine Harris |
| Cover Art | Lisa Desimini |
| Publisher | Berkley Publishing Group - 2009 |
| First Printing | Berkley Publishing Group - 2008 |

| | |
| --- | --- |
| Title | A Touch of Dead |
| Author | Charlaine Harris |
| Cover Art | Lisa Desimini |
| Publisher | Berkley Publishing Group - 2009 |
| First Printing | Berkley Publishing Group - 2009 |

| | |
| --- | --- |
| Title | Dead and Gone |
| Author | Charlaine Harris |
| Cover Art | Lisa Desimini |
| Publisher | Berkley Publishing Group - 2009 |
| First Printing | Berkley Publishing Group - 2009 |

| | |
| --- | --- |
| Title | "Two Blondes" |
| Author | Charlaine Harris |
| Cover Art | Lisa Desimini |
| Publisher | Berkley Publishing Group - 2013 |
| First Printing | Berkley Publishing Group - 2010 |

| | |
| --- | --- |
| Title | Dead in the Family |
| Author | Charlaine Harris |
| Cover Art | Lisa Desimini |
| Publisher | Berkley Publishing Group - 2010 |
| First Printing | Berkley Publishing Group - 2010 |

| | |
| --- | --- |
| Title | Dead Reckoning |
| Author | Charlaine Harris |
| Cover Art | Lisa Desimini |
| Publisher | Berkley Publishing Group - 2011 |
| First Printing | Berkley Publishing Group - 2011 |

| | |
| --- | --- |
| Title | Sookie Stackhouse Companion |
| Author | Charlaine Harris |
| Cover Art | Lisa Desimini |
| Publisher | Berkley Publishing Group - 2011 |
| First Printing | Berkley Publishing Group - 2011 |

| | |
| --- | --- |
| Title | Deadlocked |
| Author | Charlaine Harris |
| Cover Art | Lisa Desimini |
| Publisher | Berkley Publishing Group - 2013 |
| First Printing | Berkley Publishing Group - 2012 |

| | |
| --- | --- |
| Title | Dead Ever After |
| Author | Charlaine Harris |
| Cover Art | Lisa Desimini |
| Publisher | Berkley Publishing Group - 2014 |
| First Printing | Berkley Publishing Group - 2013 |

| | |
| --- | --- |
| Title | "If I Had a Hammer" |
| Author | Charlaine Harris |
| Cover Art | Lisa Desimini |
| Publisher | Berkley Publishing Group - 2013 |
| First Printing | Berkley Publishing Group - 2011 |

| | |
| --- | --- |
| Title | "Playing Possum" |
| Author | Charlaine Harris |
| Cover Art | Charlaine Harris |
| Publisher | Berkley Publishing Group - 2012 |
| First Printing | Berkley Publishing Group - 2012 |

| | |
| --- | --- |
| Title | After Dead: What Came Next in the World of Sookie Stackhouse |
| Author | Charlaine Harris |
| Cover Art | Lisa Desimini |
| Publisher | Berkley Publishing Group - 2013 |
| First Printing | Berkley Publishing Group - 2013e |

| | |
| --- | --- |
| Title | "Dancers in the Dark" |
| Author | Charlaine Harris |
| Cover Art | --- |
| Publisher | Harlequin Books - 2004 |
| First Printing | Harlequin Books - 2004 |

| | |
| --- | --- |
| Title | "Bacon" |
| Author | Charlaine Harris |
| Cover Art | Bruce Emmett |
| Publisher | St. Martin's Press - 2009 |
| First Printing | St. Martin's Press - 2009 |

| | |
| --- | --- |
| Title | "Go To Hell" |
| Author | Charlaine Harris |
| Cover Art | --- |
| Publisher | --- |
| First Printing | --- |

| | |
| --- | --- |
| Title | "Dahlia Underground" |
| Author | Charlaine Harris |
| Cover Art | Dave Wall |
| Publisher | Berkley Publishing Group - 2011 |
| First Printing | Berkley Publishing Group - 2010 |

| | |
| --- | --- |
| Title | "A Very Vampire Christmas" |
| Author | Charlaine Harris |
| Cover Art | --- |
| Publisher | --- |
| First Printing | --- |

| | |
| --- | --- |
| Title | "Death by Dahlia" |
| Author | Charlaine Harris |
| Cover Art | Larry Rostant |
| Publisher | Berkley Publishing Group - 2011 |
| First Printing | Berkley Publishing Group - 2011 |

| | |
| --- | --- |
| Title | "The Blue Hereafter" |
| Author | Charlaine Harris |
| Cover Art | --- |
| Publisher | --- |
| First Printing | --- |

| | |
| --- | --- |
| Title | Dead But Not Forgotten |
| Author | Various |
| Cover Art | --- |
| Publisher | --- |
| First Printing | --- |

| | |
| --- | --- |
| Category | Urban Fantasy |
| Warnings | Vampires, therefore blood and sex (including homosexual) |
| Main Characters | Sookie Stackhouse, Jason Stackhouse, Bill Compton, Eric Northman, Pam, Sam Merlotte, Alcide Herveaux, Quinn, Amelia, Niall, Claudine, Claude, Dermott, Mr. Cataliades |
| Main Elements | Vampires, shifters, werewolves, telepaths, maenads, goblins, fairies, witches, demons |
| Website | CharlaineHarris.com |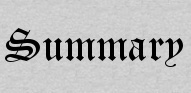 Dead Until Dark

Living Dead in Dallas

Club Dead

Dead to the World

Dead as a Doornail

Definitely Dead

All Together Dead

From Dead to Worse

A Touch of Dead

Dead and Gone

Dead in the Family

Dead Reckoning

The Sookie Stackhouse Companion

Deadlocked

Dead Ever After

After Dead
Short Stories: Publishing Order
"Fairy Dust"
Main Characters: Sookie, Claude, Claudine
Main Elements: Fairies
First Published: Powers of Detection - 2004
Also Published: A Touch of Dead
"Dancers in the Dark"
Main Characters: Layla Rue Le May, Sean McClendon
Main Elements: Vampires
First Published: Night's Edge (ed. ---, Harlequin Books, 2004)
Also Published: Dead of Night
"One Word Answer"
Main Characters: Sookie, Mr. Cataliades
Main Elements: Vampires
First Published: Bite (ed. ---, Berkley Publishing Group, 2005)
Also Published: A Touch of Dead
"Tacky"
Main Characters: Dahlia
Main Elements: Vampires, Werewolves
First Published: My Big Fat Supernatural Wedding (ed. P.N. Eldrod, St. Matin's Press, 2006)

"Dracula Night"
Main Characters: Sookie, Eric, Pam
Main Elements: Vampires
First Published: Many Bloody Returns (ed. Charlaine Harris & Toni L.P. Kelner, Berkley Publishing Group, 2007)
Also Published: A Touch of Dead
"Gift Wrap"
Main Characters: Sookie, Niall
Main Elements: Werewolves, Faeries
First Published: Wolfsbane and Mistletoe (ed. Charlaine Harris & Toni L.P. Kelner, Berkley Publishing Group, 2008)
Also Published: A Touch of Dead
"Lucky"
Main Characters: Sookie, Amelia
Main Elements: Witches
First Published: Unusual Suspects (ed. Dana Stabenow, Berkley Publishing Group, 2008)
Also Published: A Touch of Dead
"Bacon"
Main Characters: Dahlia
Main Elements: Vampires, Werewolves, Witches
First Published: Strange Brew (ed. P.N. Elrod, St. Martin's Press, 2009)

"Go To Hell"
Main Characters: ---
Main Elements: ---
First Published: Must Love Hellhounds

"Dahlia Underground"
Main Characters: ---
Main Elements: ---
First Published: Crimes by Moonlight

"Two Blondes"
Main Characters: Sookie, Pam
Main Elements: Vampires
First Published: Death's Excellent Vacation (ed. Charlaine Harris & Toni L.P. Kelner, Berkley Publishing Group, 2010)

"A Very Vampire Christmas"
Main Characters: ---
Main Elements: ---
First Published: Glamour Magazine

"Small-Town Wedding"
Main Characters: Sookie, Sam
Main Elements: Shifters
First Published: The Sookie Stackhouse Companion (ed. Charlaine Harris, Berkley Publishing Group, 2011)
"If I Had A Hammer"
Main Characters: Sookie, Sam, Tara, JB, Quiana
Main Elements: Ghosts
First Published: Home Improvement: Undead Edition (ed. Charlaine Harris & Toni L.P. Kelner, Berkley Publishing Group, 2011)

"Death by Dahlia"
Main Characters: Dahlia
Main Elements: Vampires
First Published: Down These Strange Streets (ed. George R.R. Martin & Gardner Dozois, Berkley Publishing Group, 2011)

"Playing Possum"
Main Characters: Sookie, Hunter
Main Elements: Witches
First Published: An Apple for Creature (ed. Charlaine Harris & Toni L.P. Kelner, Berkley Publishing Group, 2012)

"The Blue Hereafter"
Main Characters: ---
Main Elements: ---
First Published: Games Creatures Play



The tale is told from the point of view of Sookie, a waitress whose disability happens to be the fact that she can read people's minds. Normally one would expect this to be a good thing, till you realize the really boring things people think about in general. Then one day a vampire wanders into the diner where she works, and things start getting interesting.
Unfortunately, if you'd read Laurell K. Hamilton's Anita Blake series before, you can't help comparing the two series. The premise is the same, the world we know, only vamps and weres have come out of the closet to live amongst us. And of course the main female character who narates the book. But the similarities trickle off there. Where Anita Blake can kick butt and her sarcastic commentary priceless, Sookie had a tendency to blubber and cry a lot. She also seemed to spend an awful lot of time shaving her legs...I think it was mentioned at least three times in the first book. And then put her in the same room as Bill, well, some passion in a book is a good thing. A lot of passion every second chapter can get a bit repetitive and is actually a turn off. People do want a little story with their sex. Anita Blake books only started to suffer from that starting around the 5-6th one.
That being said, its not a bad series. If you get tired of sexy French vampires, then maybe Bill, the American Civil War soldier may be just the change you were looking for. There is also one other rather unique character, Bubba, who holds the answer to a lot of people's beliefs, but you'll have to read the book yourself to figure out what theory I'm refering too.
Overall, I ended up liking Eric more than any other character. I don't know if this was intentional on the author's part, but I'm looking forward to see more of him and a lot less of Bill. The series grew on me, and I appreciated the differences between it and the Anita Blake series as I went along (though I was still rather aware of the similarities, it can't be helped). I definitely have plans of getting ahold of the next two books so come back again and see if I've updated this review.

---------------------------
October 2006
When better to catch up on the events in Bons Temp than just before Halloween. I have just read Dead to the World and Dead as a Doornail. In my initial review I compared this series to that of the Anita Blake one. I complained about the amount of sex in the first book. Well, I'd like to compare it once more to Anita Blake, only this time it is a much more favorable comparison.
While Anita Blake slowly but surely turns into erotica, this series actually has *less* sex than when it started out. I'm not saying there's no sexual tension, Sookie has more suitors than you can count, almost ridiculously so, but she's only been to bed with only two of them, and in Dead as a Doornail, she slept alone...well almost, but she had just been shot and it was just to keep her company.
I like where this series is going and I'll definitely be updating here again once I get ahold of the next books in the series. If you're tired of Anita Blake but like the concept, I'd encourage you to try out this series.
Oh, and if Sookie doesn't want Eric....I'll take him!

---------------------------
October 2007
Yup, its October again and the next two books in the series were in my to-read pile. I think these books keep getting better and better. As Sookie gets pulled deeper into the hidden world of the supernaturals, she finds that she may no longer be able to get herself back out. That what started as the comforting feeling of being around vampires whose minds did not press upon hers, is very quickly becoming something from which she cannot escape. She knows too much, and truth be told, she cares too much. The supernaturals are not just interesting creatures to observe from a distance, many are becoming her friends and lovers. And of course, a more than a few of them becoming enemies.
While reading Definitely Dead, I kind of got the feeling that I missed a book in between. Sookie talked about the death of her cousin as if the reader already knew about it. Perhaps there is a short story out there about it, or maybe it was just an interesting way of bringing in that storyline, for all the details were filled in as we went along.
All Together Dead really upped the notch at the end. I'm not going to give away what happened, but it was definitely life-changing. I was quite shocked by how far Harris went with it, and at the same time impressed by an author who is not afraid to kill off relatively important characters.
And as usual, each book has several subplots running through them. Events that may appear connected actually have nothing to do with each other, and vice-versa. Perhaps her mystery novel writing spills over into these novels, and if so, it is to the benefit of the series. They are very hard to put down!
It was also interesting as she brought in recent events like Katrina, and references to Britany and Kevin. I wonder if I will still "get" that reference 10 years from now *g*
Like Barry with Sookie, wouldn't it be cool to be able to communicate silently with someone? Although the thought of someone knowing what was going on through my mind gives me the eebie-jeebies.
And now to wait till Harris writes the next installment...

---------------------------
October 2008
And the wait is over, I finally got to read From Dead to Worse. This one wasn't as cataclysmic as the previous one, though a lot of things will change in the world of vamps and weres. And I really enjoyed this little interlude, after all, one can't keep killing everyone off every book, though a bunch of vamps and weres die in this one. Somehow it had a lot less impact. Maybe the other theme running through the book was what distracted me from the battles. What I found most fascinating was Sookie finding out more about her family, both her ancestors as well as the younger generation. I look forward to seeing more along those lines and was disappointed that I didn't have two books to enjoy this year.

---------------------------
October 2009
I was a little disappointed by this one, though it wasn't bad. It was actually quite refreshing after I'd gotten rather depressed reading the first two novels of the deep and dark Vampire Chronicles. The big event of the Weres revealing themselves to the world got lost in the Fairy war though. I'd actually kind of forgotten the beginning of the book by the end. Well the Were story is ongoing of course so I'm sure we'll hear more about people finding out their neighbour is that annoying squirrel that keeps hiding bagels on their windowsill...

---------------------------
October 2010
I liked this one, though when I had about thirty pages left in the book I was left wondering what the big climax was going to be. There were lots of things going on, but whatever it was going to be was going to have to happen fast. But I think what I liked best were the family themes that were running through the book, whether it was someone discovering a family member was two-natured, or someone dealing with the loss of a family member, or even what "family" means to a vampire. Your master but also your kin.

---------------------------
October 2011
Dead Reckoning was alright. I'm intrigued by the fairies and would like to know more. But while the book was light and not depressing, the truth is, there are too many storylines going on at once in recent books, and interspersed with too much nothing. So there's someone out to kill Sookie, there's probably 20 pages dedicated to that. It's almost an afterthought when the killer shows up, and I think about 3 pages were dedicated to the actual confrontation. Then they take on some big bad guy, there's a chapter dedicated to that. Of course we also see Sookie going to Walmart, running a baby shower, and shaving her legs. I don't mind the little bits of normalcy mixed in, it's just the book took me two days to read because it was mostly fluff. If was fun, but not like the first books. The vampires have lost their fangs, the wolves their bite. I don't want a depressing gore fest, but I'd like something to actually happen rather than be lurking about in the shadows for 150 pages, and then get beaten in 3. I've seen people complain about Sookie not "growing up" and getting used to all the horrid things going on around her...but I think the moment you're ok with someone getting his head ripped off, you're not really human anymore, so I think that's a part of Sookie's character that needs to stay :)

---------------------------
October 2013
Deadlocked was an improvement after some of the depressing, and not so interesting previous installments. But you could really feel that Harris is starting to wrap up loose ends (by the time I read this one the final books were already out). In fact I now know who Sookie is going to end up with, and I'm not surprised. The faeries were very interesting in this one (particularly the elf, super creepy!) but in the end, I don't have anything much to say about this one except that I'm glad the series is wrapping up nicely, that I now actually look forward to reading the next book to see how it ends, and that it was fun while it lasted. Some series can go on too long, and I'm glad Harris decided that it was time to bring things to a close when the books start declining in quality compared to the originals. In fact sometimes an author has to try to outdo every book that came before it (The Dresden Files somehow actually managed to do this so far, we'll see if Butcher can continue that trend) and at some point storylines start to get a little silly. I mean how many boyfriends can Sookie have, right? But I still have 3-4 books to go (including the Companion book and the short stories) so I won't run out of vampire goodness just yet.

---------------------------
October 2014
I didn't plan to have a Sookie marathon this October, I thought I'd read the Companion book and the Dead Ever After and save the short stories and the like for next year. However, as my interest in the series had kind of waned, and it had been years since I read the earlier books, I discovered I was forgetting entire chunks of stuff that had happened.
So The Sooke Stackhouse Companion came in really handy. I'd thought who would want to read a summary of each book? Well turns out that person would be me. It reminded me of all the stuff I'd forgotten and I got to enjoy Dead Ever After much more. And each summary comes with a little bones segment of some behind the scenes communication between Bill and Eric. Just goes to show how long this series has been running as those communications move from phone, to email, to texts. I skipped the trivia section (after all I could barely remember the main gist of some of the stories, let alone the flavour of milkshake one secondary character gave another). And then there's an entire guide at the end about each and every character that ever appeared in the series, sometimes if they didn't have a name. Again, I was like, who would read this, and again, it filled in even more stuff I'd forgotten. I can't believe the effort that would have gone into putting that guide together, cross-referencing where each character showed up and what they did.
And the novella "Small-Town Wedding"? All those people that say that fantasy is just fluff and has no value must never have read fantasy. Swap shapeshifters with with people of different races, or same-sex marriage. Just because you replace the actual thing with an elf or an orc, doesn't mean you aren't making a serious statement about the state of the world.
At that point I was ready to tackle Dead Ever After. And I really enjoyed it. It was a good mystery, with a different feel from the other books. I must admit I was confused about who was out to get Sookie, and for good reason, it was intended to make the reader wonder what on earth was going on. So I'm happy to say the series will end on a positive note for me. And I don't know who you were hoping Sookie would end up with, but when you really think about it, there was never anyone else for her, not for our favorite sun-loving telepath. Another bonus was that as far as choice of characters go, I really enjoyed the selection that did show up. It was an unexpected group that gathered in Sookie's house to help her through her predicaments. As Sookie herself thought, as they settled down in a restaurant for dinner together, they didn't look like they belonged together. And yet, these were all her closest friends. How her life had changed from the start of the series!

---------------------------
Short Stories
Now I will never buy A Touch of Dead, simply because I've been collecting the other anthologies the short stories originally showed up in. I had a bit of a challenge hunting down the books throughout my house but eventually found all the ones I already owned, only missing 5 - one because it is out of print for years now, one because it was published in a magazine I don't subscribe to, and one because it only came out just recently. Maybe I can grab the other two soon.
That said, I'd originally thought I'd do a quick sentence or two for each story but this series review has already gotten really long so I just mention that on the whole, they were a whole lot of fun. Being short stories and one novella, the events are limited, but I really treasure these little glimpses, things that embelish an otherwise already rich and complex world. Except for "One Word Answer", which was a key element in the series, and left readers of Definitely Dead wondering if they'd missed a book (I recall the sensation too), they are all harmless excursions into events we'd otherwise never have read about. Sometimes branching out to other characters such as Dalia, who made an appearance in All Together Dead. And given the lastest addition in the anthology Games Creatures Play, it looks like even after After Dead, we are not done with our telepathic barmaid and her supernatural friends. I'm certainly not complaining.
Oh, and if you're a fan of a certain other urban fantasy series you HAVE to read Bacon just to see the reference to a struggling wizard in Chicago (gee, wonder who that could be, *cough*Dresden*cough*...I nearly fell out of bed laughing.
Review for Night's Edge (Dancers in the Dark)
Review for Dahlia Underground (Crimes by Moonlight)

---------------------------
And finally, must mention After Dead. Now a lot of series don't need this kind of wrap up. There's some big quest that the hero needs to undertake, and once done, well, the story is kind of done. But Sookie's story is different. The series was just a snapshot of a few years in her, well, not exactly normal life. It doesn't end there, and for some of the characters, won't end even after our protagonist is dead. So the desire to know what happens next is very strong, and thus, this wonderful little treat of a book. Sometimes I laughed. Sometimes I was sad at how things turned out. All the main characters are covered but I also loved how many of the minor ones got in too, even if for just a single sentence. It's real life, sometimes the good die young and the bad get to enjoy their ill-gotten gains.
So am I sad the series came to an end? No. Like I'd said before I could kind of tell Harris was losing her enthusiasm for the series and I didn't want it to keep limping along. But it was a great last book that was not only exciting to read but neatly wrapped up the series. I'm glad I was able to regain the enthusiasm I had for it when I first discovered the world of Bon Temps. It was a great ride while it lasted, and I look forward to more short stories which are hinted at in After Dead...after all, "continues to have adventures" is quite the teaser!!