| | |
| --- | --- |
| Title | Crimes by Moonlight |
| Series | --- |
| editor | Charlaine Harris |
| Cover Art | Dave Wall |
| Publisher | Berkley Publishing Group - 2011 |
| First Printing | Berkley Publishing Group - 2010 |
| Category | Mystery |
| Warnings | None |
| Main Characters | See below |
| Main Elements | Vampires, ghosts, gods, demons, werewolves, wizards, and more |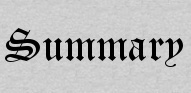 "Dahlia Underground"
"Hixton"
"Small Change"
"The Trespassers"
"Madeeda"
"House of Horrors"
"Sift, Almost Invisible, Through"
"The Bedroom Door"
"The Conqueror Worm"
"In Memory of the Sybelline"
"The Bloodflower"
"The Awareness"
"Tadesville"
"Limbo"
"The Insider"
"Swing Shift"
"Riding High"
"Grave Matter"
"Death of a Vampire"
"Taking the Long View"
What could be more mysterious than the realm of the paranormal?
In Charlaine Harris' "Dahlia Underground," venerable vampire Dahlia Lynley-Chivers survives an attack by an anti-vampire terrorist group, only to show them they tried to blow up the wrong bloodsucker.
Bailey Ruth Raeburn, a ghost assigned to assist humans in trouble, steps into the middle of a marital dispute with surprising twists in Carolyn Hart's "Riding High".
A grandmother has the gift - or the curse - of seeing soon-to-be-dead people in her bedroom doorway in Elaine Viets' "The Bedroom Door."
With seventeen more fascinating, frightening, and sometimes funny stories that explore the mysteries that transcend the limits of reality, Crimes by Moonlight is your portal to the dark side and all its wonders.


I mainly bought this book because I wanted to read all the Sookie Stackhouse related short stories, but while I could have bought the one collection of those stories, I thought I'd like to be exposed to other authors and bought the various anthologies those stories were first printed in instead.
I enjoyed a lot of the stories in this book, and strangely enough, I wasn't all that impressed by the Charlaine Harris one. The story was decent enough, just wasn't anything particularly special. It was a follow up to the Rhodes bombing and that was about the time I started losing interest in the Sookie Stackhouse series, it started getting too dark and violent.
Hixton caught me off guard, I was expecting ghosts and vampires and got something very different here. That story got brownie points for using an unusual supernatural theme!
Small Change was also unique, I really enjoyed how the main character discovered and developed her powers.
I liked the twist in The Trespassers, it was also one of the creepier stories, though I found Madeeda the creepiest and will always think of that name as eerie, even though she was a very different kind of ghost. House of Horrors wasn't anything that hasn't been done before, it's always a little creepy when little kids are involved. And I was wrong Sift, Almost Invisible, Through was the creepiest one, I was reading it just before bed and wished I hadn't! Very interesting concept though.
And I like how sometimes, even when you know *what* is going to happen in the future, as in Bedroom Doors, it doesn't mean you know *how* that future will come about, and that's almost more important than the destination itself. The Conqueror Worm didn't do anything for me, it wasn't all that scary and the ending didn't have much punch, even the topic's been done before. Frankly, In Memory of the Sybelline had so much potential but the ending basically left me confused, it was a great read but didn't seem to have a point.
I didn't care much for The Bloodflower, I think I just didn't like the characters much, though again here we dipped into mythology which I usually enjoy. The Awareness is another story that got brownie points for using an unusual supernatural creature, I'd never read a story from the point of view of a banshee before, especially one that has to solve the murder of the man whose death she wailed for. Tadesville might also have been more interesting, if somehow I felt there was more of a point to it. Limbo was interesting, as a man has to track down his own murderer. The Insider was also interesting, and also involved a ghost seeking justice for a murder, but the financial twist was a nice touch.
Swing Shift sounded like it was part of a series (Fangborn), and one I might be interested in looking up, after all, finding a new author was one reason for picking up this anthology. In Riding High, we have a ghost story that isn't meant to be scary, but that didn't mean it didn't have any twists in it. Grave Matter matter takes a famous detective and tosses a few zombies his way, not entirely original in theme. I think what I liked best about Death of a Vampire is that it leaves you wondering about the truth, was he or wasn't he?
And to wrap it all up, a very enjoyable vampire mystery by Toni L. P. Kelner. She created a very interesting vampire mythos in just a few pages. Unfortunately she doesn't appear to have a series of books in this world she created, though I'm going to have to dig up her other story involving Mark and Stella. Watching a newborn vampire learn to maneuver amongst the older undead definitely piqued my interest for more!
So on the whole, while there were a few that were nothing new, and a few that didn't really do anything for me, and a couple that just left me scratching my head to figure out the point of the story, overall, I recommend this collection of stories. There were definitely a few gems that really managed to meld the mystery and supernatural themes into something very special.
"Dahlia Underground"
Author: Charlaine Harris
Main Characters: Dahlia Lynley-Chivers
Main Elements: Vampires

"Hixton"
Author: William Kent Kreuger
Main Characters: D'Angelo
Main Elements: Gods

"Small Change"
Author: Margaret Maron
Main Characters: Laurel, Jane, Martha, Thomas, Kendall, Neva
Main Elements: Shapeshifting

"The Trespassers"
Author: Brendan Dubois
Main Characters: Chief Hoyt Graham, Breck Logan, Ralph, Carrie, Josh, Peter
Main Elements: Ghosts

"Madeeda"
Author: Harley Jane Kozak
Main Characters: Jane, Charlie, Paco, Richard, Madeeda
Main Elements: Ghosts

"House of Horrors"
Author: S. W. Hubbard
Main Characters: John, Grace, Mirriam, Christopher, Gordon
Main Elements: Witches

"Sift, Almost Invisible, Through"
Author: Jeffrey Somers
Main Characters: Philip K. Marks
Main Elements: Ghosts

"The Bedroom Door"
Author: Elaine Viets
Main Characters: Angela, Sarah
Main Elements: Ghosts

"The Conqueror Worm"
Author: Barbara D'Amato
Main Characters: Neal Hofstra, Sandy
Main Elements: Ghosts

"In Memory of the Sybelline"
Author: Lou Kemp
Main Characters: Jonas Celwyn, Townsend, Perideaux, Felicity
Main Elements: Wizards

"The Bloodflower"
Author: Martin Meyers
Main Characters: Rusty Harper, Hope Brady
Main Elements: Demons

"The Awareness"
Author: Terrie Farley Moran
Main Characters: Bannon, Rheingold
Main Elements: Banshees

"Tadesville"
Author: Jack Fredrickson
Main Characters: Henry, Arnie, Billy, Whiffer
Main Elements: ???

"Limbo"
Author: Steve Brewer
Main Characters: Gino, Dmitri, Irini
Main Elements: Zombie

"The Insider"
Author: Mike Wiecek
Main Characters: Clark, Randall, Eppleworth, Tims
Main Elements: Ghosts

"Swing Shift"
Author: Dana Cameron
Main Characters: Jake Steuben, Harry Gray, Rosalie, Olivia, Vic
Main Elements: Werewolves, Vampires

"Riding High"
Author: Carolyn Hart
Main Characters: Bailey Ruth Raeburn, Eleanor, Brad
Main Elements: Ghosts

"Grave Matter"
Author: Max Allan Collins, Mickey Spillane
Main Characters: Mike Hammer, Victoria Riddle
Main Elements: Zombies

"Death of a Vampire"
Author: Parnell Hall
Main Characters: Stanley Hastings, Morris Feldman, Debbie Dwyer
Main Elements: Vampires

"Taking the Long View"
Author: Toni L.P. Kelner
Main Characters: Mark, Stella
Main Elements: Vampires