| | |
| --- | --- |
| Title | Night's Edge |
| Series | --- |
| Author | Charlaine Harris, Maggie Shayne, Barbara Hambly |
| Cover Art | --- |
| Publisher | Harlequin Books - 2004 |
| First Printing | Harlequin Books - 2004 |
| Category | Anthology |
| Warnings | Some sexual scenes |
| Main Characters | See below |
| Main Elements | See below |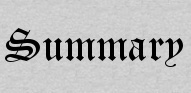 "Dancers in the Dark"
"Her Best Enemy"
"Someone Else's Shadow"
Dancers in the Dark by New York Times bestselling author Charlaine Harris
Dancer Layla Rue Le May's childhood prepared her to handle just about anything, including her aloof partner, Sean McClendon, a three-hundred-year-old redheaded vampire. Even so, when she somehow acquires a stalker, Layla Rue is surprised to find that Sean is the only one she can trust...
Her Best Enemy by USA TODAY bestselling author Maggie Shayne
Kiley Brigham refuses to believe there's a ghost in her house, but when an unseen hand leaves a bloody message on her bathroom mirror, she's forced to turn to local psychic Jack McCain. As the two work to uncover a long-buried secret, Kiley finds that she's haunted not by spirits, but by thoughts of Jack...
Someone Else's Shadow by Locus Award-winning author Barbara Hambly
Maddie Laveau worries about her young roommate, Tessa, when she stays late to practice ballet in the old Glendower Building -- and when Tessa goes missing, Maddie enlists mysterious tenant Phil Anderson to help. But is Phil the white knight she needs, or the predator she fears?


Now I'm not really into romance, and when I review Maggie Shayne's story you'll see why I'm not much into them. However, I had just finished reading the Sookie Stackhouse series and wanted to go through as many of the short stories I could get my hands on. Also I'd heard quite a bit about Hambly but never read anything of hers, so figured I'd give this one a shot. I could have gotten the Sookie Stackhouse short story collection, but I liked the idea of having other author's stories mixed in.
Dancers in the Dark
So this was the reason I bought the book in the first place, and it didn't disappoint. It was earlier in Harris' writing career, before the Sookie Stackhouse series started going downhill, so this one was equally at that level. I liked the characters, the setting, and how it turned out. A little darker than the first few Sookie books, it reminded me of why I had started reading the True Blood series in the first place. And I enjoyed the fact that none of the characters from the main series showed up. Reminds you that the whole world doesn't revolve around the main characters, that stuff is actually happening elsewhere completely independently.
Her Best Enemy
Remember, I am not a fan of pure romance novels...and the reason? Well, see there's this scene and the male protagonist had just had his very first out of body experience, and not only that, found a major clue that could solve the whole haunting...but first, 5 minutes after he returns to his body, he has to make out with the female protagonist....really??? Either the guy needs time to recover from the experience, or they need to deal with the malicious ghost that are threatening their lives, IN THAT VERY SAME HOUSE. But no, first he needs to get laid. *eye roll* It's like the author went, "Well, I've only got 100 pages and need to fit in three make out scenes, running out of pages here, oh look, maybe I can squeeze one in now." Otherwise the haunting story itself was decent (note that I do NOT like ghost stories either, I bought the book for the vampires) and I didn't mind the actual romance between the two main characters. It's just the explicit stuff just always seemed inappropriately timed. And I felt the same about having read Shayne's Twilight Hunger many years ago. At the time I'd read anything with vampires but that taught me to watch whether the story was a vampire story with a little romance versus a romance that just happens to have fangs.
Someone Else's Shadow
After the previous story I was worried about this one too. Once again, its ghost not vampires. But the romance part was handled better, the explicit stuff was far more plausible and in fact rather less explicit (though oddly enough for all my complaints the most explicit was probably Harris' story, and yes, I could have done without the details). The haunting itself was unique (at least to my ghostly inexperience) and the characters interesting. You really wanted the two protagonists to get together. It was enjoyable enough that I'd want to read more of Hambly's works.
"Dancers in the Dark"
Author: Charlaine Harris
Main Characters: Layla Rue Le May, Sean McClendon
Main Elements: Vampires

"Her Best Enemy"
Author: Maggie Shayne
Main Characters: Kiley Brigham, Jack McCain
Main Elements: Ghosts

"Someone Else's Shadow"
Author: Barbara Hambly
Main Characters: Maddie Laveau, Phil Anderson, Tessa
Main Elements: Ghosts