Down, down, down, the pair of you went. The water first got darker, then it got colder, and then you began to feel the pressure of an entire sea pressing down around you. Miraculously, the pressure and the coldness didn't get any worse after a certain point. You suspected some sort of magic must have kicked in to protect you. But it didn't help with the darkness. Soon you could see nothing at all and you had no idea how Silver Algae might be navigating.
After a while, the exact length of time or the distance covered was difficult to judge in the absolute darkness, you noticed a faint glow. As you approached, you realized it was one of those creatures of the deep.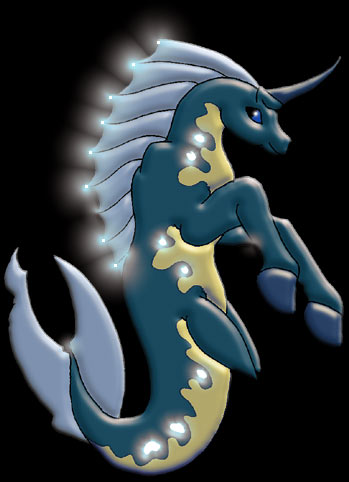 ~Spirit of the Deep,~ Silver Algae intoned inside your mind. He waited patiently at a respectful distance from the glowing stallion. No angry bubbles here. It seemed those of the deep were somewhat revered by the shallow sea creatures.
In the end Spirit of the Deep decided he didn't want to have anything to do with either of you and swims away till his glow fades into the gloom.
Another bright form swam into view, though not bright in a luminescent sense, but rather in a bright orange colour sense.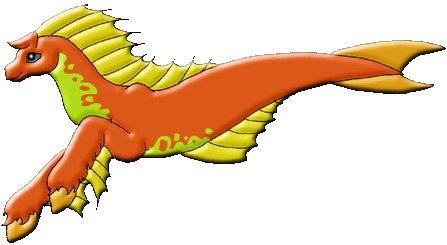 ~Follow me!" she said as she flashed by. Silver Algae followed her back up to where the sun was able to filter through the water once more.