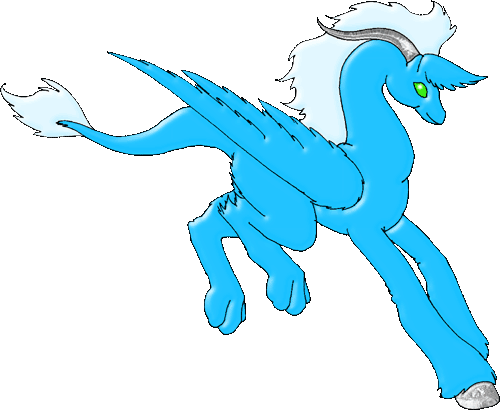 A blue leagus mare suddenly bounded through the trees, silvery horns and hooves glittering. She halted abruptly when she saw you. The two of you stare at each other for a moment, and then the moment is broken by the appearance of a second mare, this time pink.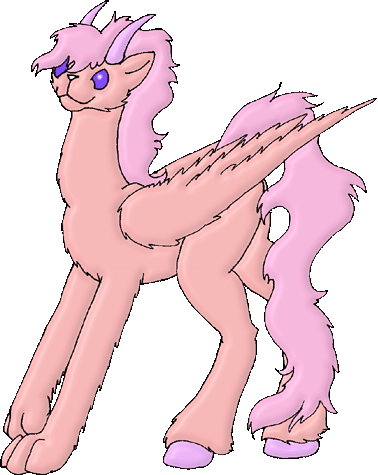 "Eeee!" the pink mare squealed happily, "Look Rata, it's the human everyone's been talking about. Oh, isn't it just the strangest thing you every saw?!?"
"Careful Sheraona! Marek and Vedek are looking for this one, we'd better not get involved."
The pink mare's eyes grew wide and her mouth opened in a big "Oh!". She backed up a little frightened now. Rata approached. "I'd advise you to move swiftly. I've see one of Vedek's mares about, a black one, dark like oil and just as slippery. That one really gives me the creeps, though she's nowhere near as nasty as her mother." The mare glances about. "Well, you'd better get a move on no?"