The Hidden Mountain Pass

That particular group of hunter cats didn't hang around long. Their romping took them far out of your site, their glitters merging into the glitters of the valley itself. But as it was with hunter cats, it was not long till another came a-racing in.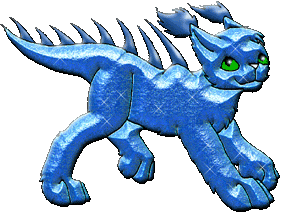 The arrival of that one, woke another you hadn't noticed till now because he hadn't been moving. The cats were surpringly difficult to pick out when they weren't moving.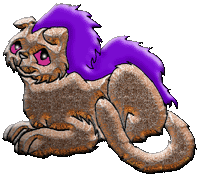 The second chased the first until a third one arrived. The female blinked at the males a moment or two before realizing her situation. Then, as if given some silent command, the three of the went dashing off in different directions. You had no idea what was going on.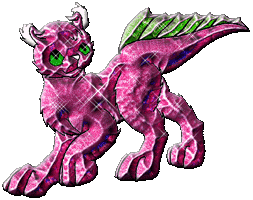 The chaos continued for a while till all three were out of sight. You waited patiently for a while, but unless there were more sleepers around, it seemed as if this part of the valley was devoid of hunter cats...or any other creature for that matter.
Instead you enjoyed the sun for a bit. You grimaced as someone cast a shadow over you, blocking its lovely warmth. You open your eyes a crack to see two winged hunter cats flying above. They circled lazily a bit, and then landed gently in the valley below. Their coats did not glitter like those that came before them, but the wings of one of them did. Perhaps only the winged ones could leave the valley, and if they interbred with those outside, a pair like these might be the result.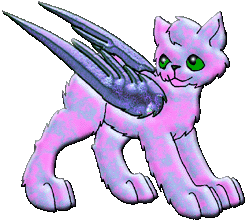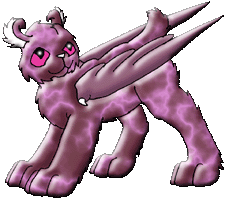 They just stood there at the bottom of the valley, looking up. At first you thought they were looking at you, but as another shadow passed overhead, you realized they were waiting for another cat. He dived down into the valley, and with great flair landed near the other two.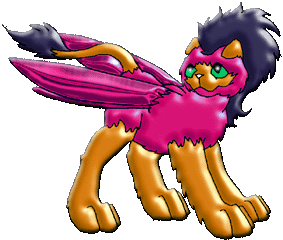 From where you were you couldn't hear anything, but there seemed to be a great deal of excited greetings being exchanged. Eventually they too disappeared farther down the valley.
Curiosity dragged you down to investigate further, if not for the hunter cats, then to learn more about the nature of this place.
Statistics:


Name: Sapphire
Gender: Male
Parents: Wild
Mate: None
Offspring: None
May 2005


Name: Copper
Gender: Male
Parents: Wild
Mate: None
Offspring: None
May 2005


Name: Ruby
Gender: Female
Parents: Wild
Mate: None
Offspring: None
May 2005


Name: Gypsum
Gender: Female
Parents: Wild
Mate: None
Offspring: None
May 2005


Name: Garnet
Gender: Male
Parents: Wild
Mate: None
Offspring: None
May 2005


Name: Tourmaline
Gender: Male
Parents: Wild
Mate: None
Offspring: None
May 2005

The EverRealm