You found a part of the cliff that looked easy enough to scale. You climbed down without problem for a while, but eventually you began to tire. That ledge hadn't looked so far away when you had started. Suddenly, the outcropping you were holding onto crumbled and you began to plummet to the ground.
You made contact with something warm and soft a lot sooner than you had expected. It turned out to be another hippogryph coming to your rescue. With no effort at all, he brought you back to the top of the cliffs.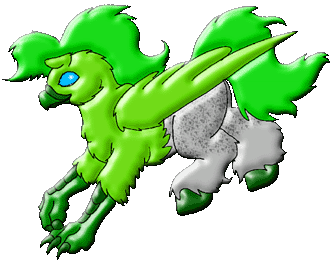 He glared at you after you'd dismounted. "Foolish humans always getting themselves into trouble. Only an idiot would have tried to climb the Realm's cliffs. They are notoriously steep and unstable. That ledge you were heading for would have never supported your weight. And then where would you have gone?"
He continued to mutter under his breath and he ruffled his feathers. When he'd finally calmed down enough and you looked scolded enough, he finally introduced himself. "I am Flavio. I watch over these cliffs and catch those silly creatures fool enough to try to climb or descend the cliffs. You can feel a little better knowing that humans are not the only creatures who try ridiculous stunts such as this. You were lucky I wasn't out hunting, a hippogryph has to eat you know."
You apologize and once again thank him for his galant rescue. The flattery and gratitude seemed to settle him down even more.
Another hippogryph approached, a female this time.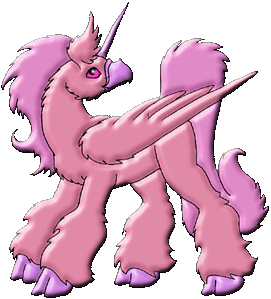 "Flavio certainly takes pride in his work, and he does it well. Since he started guarding these cliffs there have been few injuries and fewer deaths. My name is Mirna."
Flavio seemed ashamed at those deaths, "I've got to sleep sometime...."
Mirna nuzzled him, "Don't worry. You do a wonderful job, as this human will attest to I'm sure."
You nod vigorously and Flavio smiles in thanks.
"Hey, what's going on here?"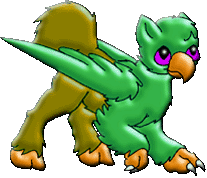 "Finnder, come meet our human guest. Flavio rescued it from the cliffs."
"Ah, another one of those." He approaches, "Nice to meet ya." The turns back to the others, "Anyways, was just checking up on you guys, I have places to be, things to do." He leaps off the edge of the cliff, his wings easily catching the updraft.
"Finnder doesn't care much for humans. They make him uncomfortable." Mirna adds as she watches him fly out of sight.