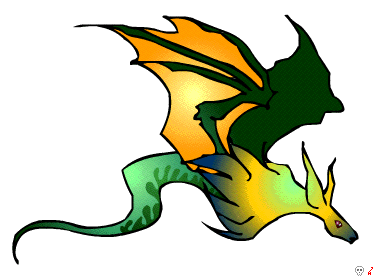 The Virus Melcey insiduously weaved itself across the barren terrain, flying close to the rocky ground, slithering between the stony outcroppings in search of....
Indeed, that was the question. No one quite knew what motivated this creature, nor what brought him to the Darkened Land. A deformed melcey, legless and winged, may have been outcast by others of his kind.
Or perhaps this was his preference, to be far that which was normal, to be near that which was like him. Dark. Dangerous. Tainted with just a touch of evil.
And then he was gone, merging with the lifeless landscape.