The Hidden Mountain Pass


Getting there you find the beach already occupied. The pair of Okea'Tygre give you a strange look. "The currents must be flowing from the West today, look what it has brought to shore!"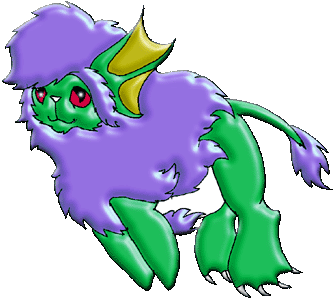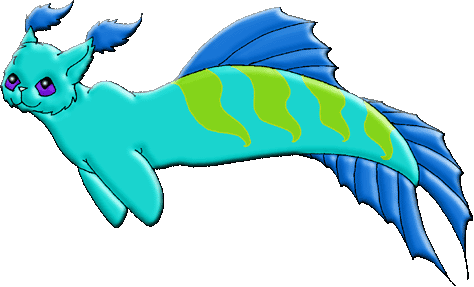 You shake your head and explain how you came to be here. "Ah, they're tricksters, those two Squalls. They enjoy playing tricks on the unsuspecting. Well, we won't play tricks with you. Join us in the sun for a while. The sand is very soft on this island, we believe the softess for many miles. The sun is particularly warm, though probably no different than anywhere for many miles. And the wind is bringing lovely scents, and the ocean currents, strange surprises." They both laugh and you join them. The laughter made you feel better about being abandonned and the beach really was very relaxing. A nice suntan couldn't hurt.
As you were finding out that the male was called Crashing Waves and the female was called Silent Waters another female swims up and was introduced as Tropical Lagoon.
"Don't move!" she said as she dashed back underneath the waves. You look at the other two but they just shrug. No one had any idea what she might be up to. It didn't take long for you to find out, she returned shortly with another female.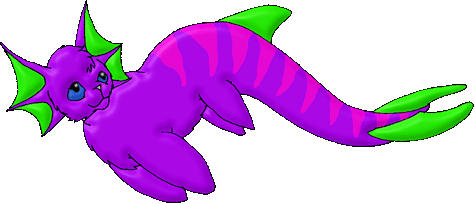 "This is Undersea Nymph. Sparkled Sunlight should be somewhere nearby, I told her to come and she said she'd catch up." While you wait for the other Okea'Tygre to arrive, you listen to their discussing the weather...the undersea weather that was. You had to admit, never having lived under the water, you didn't realize that it was possible for there to be such a thing as weather down there. You were so intent on their conversation, you didn't notice when the yellow female had pulled herself up on the beach beside you, at least not until she added her two cents about the watery climate.

Statistics:


Name: Crashing Waves
Gender: Male
Parents: Wild
Squall: Hurricane's Eye
Offspring: None
April 2005


Name: Silent Waters
Gender: Female
Parents: Wild
Squall: Hurricane's Eye
Offspring: None
April 2005


Name: Tropical Lagoon
Gender: Female
Parents: Wild
Squall: Hurricane's Eye
Offspring: None
April 2008


Name: Undersea Nymph
Gender: Female
Parents: Wild
Squall: Hurricane's Eye
Offspring: None
April 2008


Name: Sparkled Sunlight
Gender: Female
Parents: Wild
Squall: Hurricane's Eye
Offspring: None
April 2008




The EverRealm