The Hidden Mountain Pass


You stared in awe at the female Earthsong Tigon. Her coat was like...well it looked like it was made of brushed ice. You'd never seen anything quite like that before.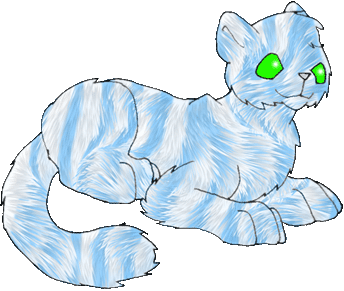 Agless Glacier allowed you to touch her fur, and it was soft and warm, not cold like you had expected. As you scratched between her shoulder blades, she began to pur. Not surprisingly, as that was the one part of a cat's body they could not reach on their own. She closed her eyes in pleasure. Next thing you knew Vast Horizon was demanding the same attention from your other hand. Feeling a little silly between the two big cats, you still enjoyed the deep rumbling of their vibrating purrs.
"What about us?"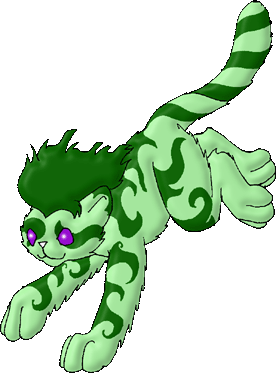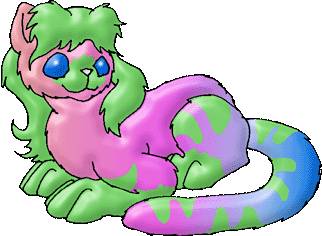 You look over Glacier's shoulder to see two more female Tigons approach. As they near you the settle down on the ground. You try to reach for one of them, but you were pretty trapped between Ageless Glacier and Vast Horizon so you shrug, indicating that you tried at least. Horizon grinned at the other two, the stuck out her tongue as she shifted closer to you, thus preventing any attempt at escape.
A sultry purr approached over the shoulder of Vast Horizon. A sleek Field female flowed over the ground towards you in a slow graceful walk. She then proceeded to melt to the ground in a luxurious pose.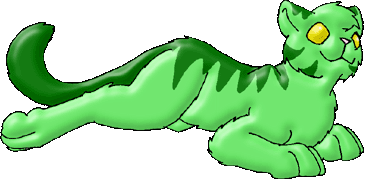 "Whenever you're done 'hon, I'll be waiting."
While industriously scratching the first pair, you ask the other three their names. Turned out the first field was called Canopy, the other Rippling Grasses. The pink-tinged Meadow was called Field of Daisies. "And I an Snow-Covered Plains." It was a Tundra female that had approached soundlessly, as all felines are capable of doing with eerie efficiency.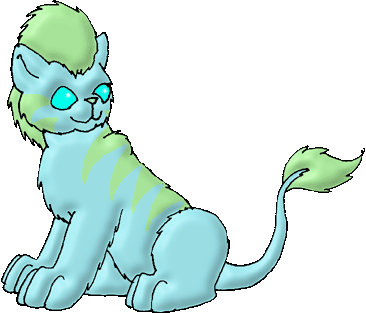 She looks over her shoulder and calls out, "They're over here Cracks in Stone."
A muffled voice from out of sight, "And where exactly are you Snowcovered Plains?" The voice was deep, definitely male.
"I'm here."
The reply was annoyed, "That doesn't help!" Fortunately the female didn't have the opportunity to annoy the male more, he found the little gathering. "Ah, a human has stolen away my females!" There was a snort in response to the "my females" comment, but you wasn't sure which one it was.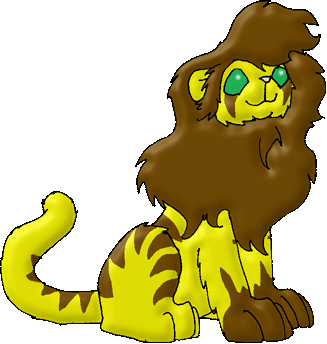 Snowcovered Plains turns to you, "There are more Tigons in the pass, just go in the direction Cracks in Stone came from to find them."
Statistics:


Name: Cracks in Stone
Gender: Male
Parents: Wild
Coloring: Cliff
Pride: Icy Vistas
Offspring: None
March 2008


Name: Ageless Glacier
Gender: Female
Parents: Wild
Coloring: Glacial
Pride: Icy Vistas
Offspring: None
January 2008


Name: Canopy
Gender: Female
Parents: Wild
Coloring: Field
Pride: Icy Vistas
Offspring: None
February 2008


Name: Field of Daisies
Gender: Female
Parents: Wild
Coloring: Meadow
Pride: Icy Vistas
Offspring: None
February 2008


Name: Rippling Grasses
Gender: Female
Parents: Wild
Coloring: Field
Pride: Icy Vistas
Offspring: None
February 2008


Name: Snow-Covered Plains
Gender: Female
Parents: Wild
Coloring: Tundra
Pride: Icy Vistas
Offspring: None
February 2008

The EverRealm