The Hidden Mountain Pass


The passage was dark, and you stumbled frequently as you felt your way along. Pale Meadow had kindly allowed you to hold her tail as you followed her, which was a good thing for you couldn't see her right in front of you. You could barely make out the sound of her big, soft paws upon the stone floor over the sound of your feet kicking up little stones. Everything echoed. Finally, you could see light up ahead. And in the space that opened up before you, you saw the Pride of Sunbright Vistas.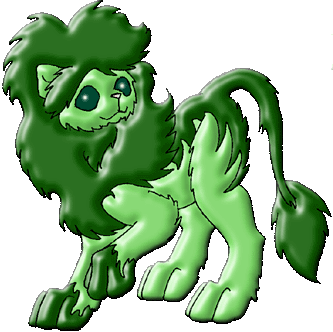 The first you were to meet was the male of the pride, a Tigon named Open Plains. He was friendlier than Desert Sands and far more talkative. In fact you weren't able to get him to stop until you had walked out of hearing distance. You doubted that he'd actually stopped talking, but sighed a sigh of relief at the calming silence of the pass.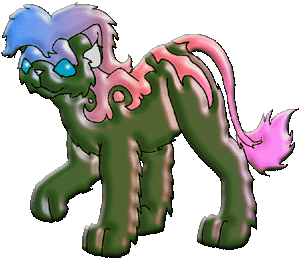 The first female was called Flowering Fields and she was as gentle and sweet as Open Plains was cheerful and talkative. She smiled at you shyly and swatted the male gently, reprimanding him softly for overwhelming their visitor. He apologized, but the reprieve lasted but a few moments before he forgot and started up again.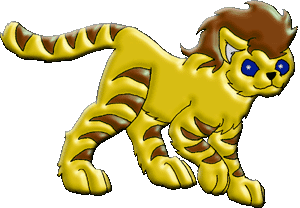 The youngest female was called Distant Ridge and she was a tough little cookie. When you happened to let slip that you thought she was cute she bristled and bared her teeth, enough to remind you that she was a whole lot of tiger in her.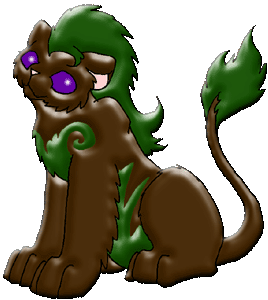 Deepest Wood tilted her head coyly at you, and smiled while the two of you talked about life here in the Mountain Pass. You mentioned that it didn't seem like you'd ever be able to find your way out but she shook her head. "When it is time for you to leave, then it will be time. I wouldn't worry about finding your way home, no one has ever become truly lost in the Realm...well, except those that manage to get themselves eaten. It happens from time to time, but usually only the stupid travellers have that problem."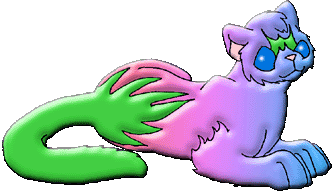 Serene Garden added, "There are many dark things that wander the Realm, but the truly evil ones live in the Darkened Lands, they rarely venture out here. In general, as long as you don't make anything angry, or you don't find anything hungry, you'll be fine." You were already doing your best not to anger anything, but you wondered how exactly you were to avoid the hungry things.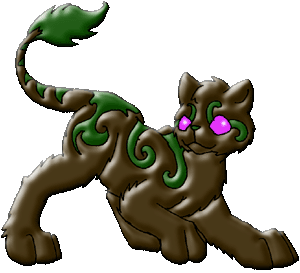 A female with green vine-like stripes on her back slithered out from the shadows. "I am Hidden Trees, if you'd like, I could take you to the other Tigon Pride." You look around and realize that Pale Meadows had already left without your noticing. Going back the way you came, alone in the dark, didn't appeal, so you agree to meet the other Pride.
Statistics:


Name: Open Plains
Gender: Male
Parents: Wild
Pride: Sunbright Vistas
Offspring: None
June 2005


Name: Flowering Fields
Gender: Female
Parents: Wild
Pride: Sunbright Vistas
Offspring: None
June 2005


Name: Distant Ridge
Gender: Female
Parents: Wild
Pride: Sunbright Vistas
Offspring: None
June 2005


Name: Deepest Wood
Gender: Female
Parents: Wild
Pride: Sunbright Vistas
Offspring: None
June 2005


Name: Serene Garden
Gender: Female
Parents: Wild
Pride: Sunbright Vistas
Offspring: None
June 2005


Name: Hidden Trees
Gender: Female
Parents: Wild
Pride: Sunbright Vistas
Offspring: None
June 2005

The EverRealm