The ROMAF Kennels

What does "ROMAF" mean you may wonder? Well, it happens to stand for Realm of Myth and Fantasy. Welcome to the Realm Kennels. Yes, kennels as in dogs.
These wonderful dogs were orginally bred in Kimmers Kennels but now new kennels have been springing up all over the place.
Would you like to meet the first dog that came to live here? ::whistles::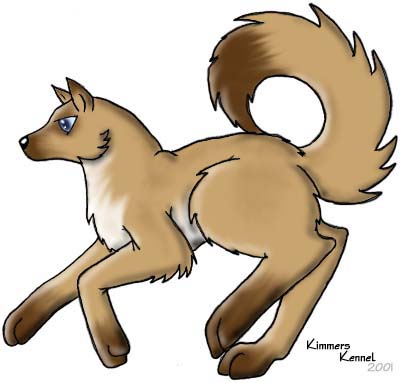 Oh! Look out! The marble floor is slippy in the lobby here, so he tends to slide around a bit. The kennels themselves have carpeted hallways so they don't slip so much. Hope he didn't bump you too hard. His name is Kimmers Velvet Dreamer, Kimmers since that's the kennel he was bred in. He is beautiful is he not? Certainly our pride and joy. Feel his soft velvet coat. Yes, he does like to be scratched there, doesn't he.
You can look around the rest of the compound. We have one female, our lovely Kimmers Full of Tricks. We hope that one day soon there will be a litter of cute little puppies. But for now we're learning a lot just from this pair.
Don't jump up on the nice visitor, its not polite. Good boy. ::pat, scratch, rub::


This is where you can visit the male dogs.


This is where you can visit the female dogs.


Here you can see if there are any puppies available.