| | |
| --- | --- |
| Title | When the Dolls Woke |
| Series | --- |
| Author | Marjorie Filley Stover |
| Illustrated By | Karen Loccisano |
| Publisher | Scholastic - 1987 |
| First Printing | 1985 |
| Category | Children |
| Warnings | None |
| Main Characters | Gail, Sir Gregory, Lady Alice, Maribelle, Tommy, Baby Winky, Martinique |
| Main Elements | Anthropomorphic |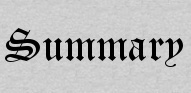 "Keep faith and seek thy fortune here"
All her life, Gail has heard about the beautiful dollhouse that once belonged to her mother. Now the dollhouse is hers, and she discovers that the old house hides a secret treasure. But how will Gail find it?
Sir Gregory and his doll family want to help Gail more than anything. But they cannot make Gail hear their messages. Will the treasure be buried forever? Or will the dolls talk to Gail in time?


I don't remember when I first read this book, and it was years before I found it in a used bookstore, and then years again before I re-read it just now. But amazingly enough the book still held it's magic. The dolls, the dollhouse, they had an incredible kind of magic, they seemed so real to me somehow. And they made me want to make a dollhouse just like that one, and to cut out little pieces of wallpaper to cover the walls, to cut out little pieces of cloth to make curtains and rugs. I even made one out of boxes. I didn't ever think the dolls would come to life, and truth is I never much cared for dolls (was into My Little Ponies and other non-human toys) but dollhouse I just had to have, even it I had horses and dinosaurs wandering the rooms.
Sir Gregory is a wonderful character, and his family full of fun quirks and personalities. And the connection between child and toy simply magical. I keep using that word because I can't find a word that describes what I feel when I read this book. And how strange that decades can pass and I still feel this way about the book. The book is well written and really brings everything to life.
A quick look at Amazon.com shows that other people seem to agree with me, about the effect this book had on them. It seems like there might be another book involving the dollhouse called "Midnight in the Dollhouse" involving one of the previous owners of the dollhouse. Now that I know there is a sequel/prequel I'm going to have to try to hunt it down. Unfortunately it looks like it's going to have to be discovered in a used bookstore. But then, the dollhouse always did harbour elusive mysteries and secrets one needs to track down.