| | |
| --- | --- |
| Title | The Wizard of Oz |
| Author | L. Frank Baum |
| Illustrated By | W.W. Denslow |
| Publisher | CRW Publishing - 2009 |
| First Printing | 1900 |

| | |
| --- | --- |
| Title | The Wizard of Oz |
| Author | L. Frank Baum |
| Illustrated By | Leonard Weisgard |
| Publisher | Junior Deluxe Editions - 1955 |
| First Printing | 1900 |

| | |
| --- | --- |
| Category | Children |
| Warnings | None |
| Main Characters | Dorothy, Toto, Scarecrow, Tin Man, Cowardly Lion, Oz |
| Main Elements | Anthropomorphic, witches, wizards |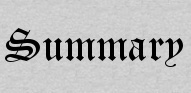 Swept up into the sky by a cyclone and transported from the parched and featureless Kansas prairie to the lush, green landscape of Oz, orphaned farm girl Dorothy and her little dog Toto start out on this immortal adventure by crash-landing on a Wicked Witch. Thanked by the Munchkins for liberating them from the witch's tyranny, Dorothy sets out on the Yellow Brick Road for the Emerald City, to seek out the mysterious Wizard of Oz. Only he can grant her dearest wish, to return home to Aunt Em and Uncle Henry. Along the way, she makes new friends - the brainless Scarecrow, the heartless Tin Woodman and the Cowardly Lion. Their exploits and encounters spin together to make one of the most delightful and enthralling children's stories of all time.

I'm pretty sure I read The Wizard of Oz as a kid, but I don't really remember doing so. On the other hand I've seen the movie several times and almost know it by heart. So as I've lately been trying to catch up on all the kids classics I missed reading when I was younger, decided I should make sure I've read this one too.
The introduction was actually quite interesting (which sounds little funny to comment on actually) but Baum wanted people to understand that while this is a fairy tale, he felt that kids spent enough time learning about morals and being good at home and at school that they needed a story with no underlying lesson to teach. So this isn't a story where if you are good, good things happen, and if you are bad, bad things happen. This is just a story of a girl that gets swept up by a tornado and dropped into the magical land of Oz. Whether he tried to weave in more allegorical themes into the story as well is entirely plausible, however, ultimately I think a person can read something into anything, even if it wasn't there to begin with. Sometimes a story is just a story!
Now I'm pretty sure every kid has seen the movie. Which is why when I read the book I was surprised there were no ruby slippers, they were made of silver! Actually there are a lot of differences, which one kind of expects when a book is made into a movie, but because the movie is such a classic it almost feels as if it is the book that made the changes, and not the other way around. But no worries, the book is still a familiar place even if every now and then you find yourself thinking, "Wait, that's not how it goes...". I think the most interesting part is the secret behind the colour of the Emerald City. I'll let you read it yourself to find out what that is.
Also interesting is that in the book, Oz wasn't a dream caused by a bump on the head. It was a real place, and Baum wrote a series of Oz books following this one. Which is good, because while Dorothy and her friends encountered many of the peoples in the land of Oz, there were many that were mentioned but we never met.
Though I've never seen any of the sequels in stores, I discovered that Project Gutenberg has a lot (or all?) of them, in addition to other writings by L. Frank Baum. One of these days I'll have to get myself an e-Reader, it is so uncomfortable to read on a computer screen. And I simply must find out more about Oz.
And yes, I hadn't forgotten Wicked Years series by Gregory Maguire. I saw the musical Wicked, which is a wonderful show, and once I've read all the originals I plan on reading the same stories from an alternate point of view.