| | |
| --- | --- |
| Title | Vampires, Wine & Roses |
| Series | --- |
| Editor | John Richard Stephens |
| Cover Art | Victor Stabin |
| Publisher | Berkley - 2007 |
| First Printing | Berkley - 2007 |
| Category | Anthology |
| Warnings | None |
| Main Characters | See below |
| Main Elements | Vampires |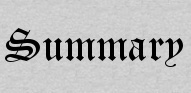 Romeo and Juliet (excerpt) - William Shakespeare
The Master of Rampling Gate - Anne Rice
The Ballad of the Sad Rat - Anne Rice
Moon Over Bourbon Street - Sting
John Barrington Cowles - Sir Arthur Conan Doyle
Thalaba the Destroyer (excerpt) - Robert Southey
Ligeia - Edgar Allan Poe
The Vampire - Rudyard Kipling
A Fragment of a Turkish Tale - Lord Byron
The Giaour - Lord Byron
The Flowering of the Strange Orchid - H.G. Wells
The Homecoming - Ray Bradbury
Rokeby (excerpt) - Sir Walter Scott
Phantoms - Ivan Turgenev
Olalla - Robert Louis Stevenson
The Vampire - Baudelaire
The Carpathian Castle (excerpt) - Jules Verne
Vampires - Voltaire
Lamia - John Keats
Count Dracula - Woody Allen
The Vampires Won't Vampire for Me - F. Scott Fitzgerald
The Horla - Guy de Maupassant
The Vampire of the Carpathian Mountains - Alexandre Dumas
The Metamorphoses of a Vampire - Baudelaire
The Divine Pilgrim (excerpt) - Conrad Aiken
The Death of King Arthur (excerpt) - Sir Thomas Mallory
The Vampirine Fair - Thomas Hardy
The Riddle of the Crypt - Rod Serling
The Bride of Corinth - Goethe
(Untitled) - Lenny Bruce
The Wasteland (excerpt) - T.S. Eliot
Bewitched - Edith Wharton
The Hound - H.P. Lovecraft
Dracula's Guest - Bram Stoker


One has to worry when the first "vampire" tale the editor felt should grace the opening pages of his collection, happens to be a snippet from Romeo and Juliet and have absolutely nothing even remotely vampiric about it except that it mentions blood...and blood is mentioned a lot in Shakespeare's works, in fact Elizabethan's swore using the word blood a lot. Didn't mean they were all drinking it! I think he was trying just a little too hard to find stories that pre-date Dracula.
Second story, The Master of Rampling Gate is a major improvement. I actually really like this one, however, for me personally, it didn't help the anthology since I've already read it in another anthology. I hate it when that happens, means I'm paying for the same story twice. But if you haven't read it before, I do recommend it.
Next are two songs that tie into the Vampire Chronicles by Anne Rice. The Ballad of the Sad Rat is a silly thing about a rat that gets eaten by a vampire (presumably Louis?) while Moon Over Burbon Street by Sting is absolutely beautiful. It really captures the love of life and yet the torment of what those vampires do.
Following those are a group of some memorable stories, and some I've already forgotten though I only just read them this same week. In many cases the "vampire" could just as easily be an incubus or a ghost, or the blood drinking so uncertain that might even have been just a very charismatic human. Also, just because the term vamp or vampire is used doesn't mean it references a supernatural creature, but rather it's a term for a sexual woman and a few of the entries are clearly that kind of vampire which to me doesn't count. The following were the ones I enjoyed, the rest were not worth remembering even the next day.
"A Fragment of a Turkish Tale" - would have been wonderful if Byron had completed it. As it stands, it's not really a vampire tale per-se but one could see how it might turn into one.
"The Flowering of the Strange Orchid" - now this was a very different take on the vampire theme, but it leaves little doubt it was vampiric indeed. It was fun and a little creepy, a kind of Little Shop of Horrors.
"Homecoming" - enjoyed this one a lot, about a boy who lives with an Addams-like family but apparently doesn't have any monster powers of his own and so goes out of his way to try to fit in.
"Phantom" - not convinced this is entirely vampiric, but was an interesting and spooky read.
"The Vampire of the Carpathian Mountains" on the other hand was very much a vampire tale, and it had enough length to let the reader really get into it.
"The Horla" was also good, as well as "Ollala" though the vampire content of the latter can be questioned, with "Count Dracula" being a bit of comic relief.
"The Riddle of the Crypt" - a more modern take than most, definitely vampiric, and again long enough to really build up a good story. Although I must admit I had to roll my eyes at the name "Captain LeSang", but then remember, this is Rod Serling.
"Bewitched" - another creepy tale, where a group of men from the town are summoned to a farm where they find that the dead daughter of one of them is tormenting the husband.
"The Hound" - is good but it's not at all vampiric, I'd read it before when I read the collected works of H.P.Lovecraft. It's more of a mummy's curse kind of tale
"Dracula's Guest" - I'd been hearing about this one for years but hadn't read it before. Supposedly a lost chapter from the novel Dracula, though I don't see how it would really fit into the storyline (hence perhaps why it was left out) even if the main character, who I believe remained unnamed, is Jonathan Harker on his way to meet Dracula for the first time.
In conclusion, while there were a lot of stories that shouldn't have been included, there were some that were quite wonderful. Of those, most are without copyright and can be downloaded for free, but there are a few, such as Riddle of the Crypt that are more recent and would most likely be hard to find anywhere else. So I can't recommend the anthology as a whole, but if you can find a cheap copy it might be worth reading a few of these bloody tales.
"Romeo and Juliet"
Main Characters: Romeo, Juliet
First Published: 1590's
"The Master of Rampling Gate"
Main Characters: Julie, Richard
First Published: Redbook Magazine - 1984
"The Ballad of the Sad Rat"
Main Characters: N/A
First Published:Commotion Strange Newsletter - 1995
"Moon Over Bourbon Street"
Main Characters: N/A
First Published: The Dream of the Blue Turtle - 1985
"John Barrington Cowles"
Main Characters: John, Kate
First Published: Dreamland and Ghostland - 1887
"Thalaba the Destroyer (excerpt)"
Main Characters: Thalaba, Oneiza
First Published: 1801
"Ligeia"
Main Characters: Ligeia, Rowena
First Published: America Museum - 1838
"The Vampire"
Main Characters: N/A
First Published: 1897
"A Fragment of a Turkish Tale"
Main Characters: Agustus Darvell
First Published: 1819
"The Giaour"
Main Characters: N/A
First Published: 1813
"The Flowering of the Strange Orchid"
Main Characters: Winter-Wedderburn
First Published: Pearson's Magazine - 1905
"The Homecoming"
Main Characters: Timothy
First Published: Mademoiselle - 1946
"Rokeby (excerpt)"
Main Characters: Matilda
First Published: 1813
"Phantoms"
Main Characters: Alice
First Published: 1864
"Olalla"
Main Characters: Olalla, Felipe
First Published: 1887
"The Vampire"
Main Characters: N/A
First Published: 1857
"The Carpathian Castle (excerpt)"
Main Characters: Nic Deck, Dr. Patak
First Published: 1892
"Vampires"
Main Characters: N/A
First Published: 1764
"Lamia"
Main Characters: Lamia, Lycius
First Published: 1820
"Count Dracula"
Main Characters: Dracula
First Published: 1971
"The Vampires Won't Vampire for Me"
Main Characters: N/A
First Published: 1917
"The Horla"
Main Characters: N/A
First Published: 1887
"The Vampire of the Carpathian Mountains"
Main Characters: Hedwig Gregorishka, Gregor, Kostaki
First Published: 1849
"The Metamorphoses of a Vampire"
Main Characters: N/A
First Published: 1857
"The Divine Pilgrim (excerpt)"
Main Characters: N/A
First Published: 1916
"The Death of King Arthur (excerpt)"
Main Characters: Galahad, Bots, Percivale, Percivale's Sister
First Published: 1471
"The Vampirine Fair"
Main Characters: Gilbert
First Published: 1909
"The Riddle of the Crypt"
Main Characters: Irene & Roy Morrow, Alan Blount, Captain LeSand
First Published: 1963
"The Bride of Corinth"
Main Characters: N/A
First Published: 1797
"(Untitled)"
Main Characters: Dracula, Mrs Dracula
First Published: 1967
"The Wasteland (excerpt)"
Main Characters: N/A
First Published: 1922
"Bewitched"
Main Characters: Orrin Bosworth, Deacon Hibbon, Sylvester Brand, Mr & Mrs Rutledge
First Published: 1926
"The Hound"
Main Characters: St.John
First Published: 1924
"Dracula's Guest"
Main Characters: Countess Doligen
First Published: 1914