| | |
| --- | --- |
| Title | The Ultimate Dracula |
| Series | --- |
| Author | ed. Byron Preiss |
| Cover Art | Bruce Jensen |
| Publisher | Dell Publishing - 1991 |
| First Printing | Dell Publishing - 1991 |
| Category | Anthology |
| Warnings | None |
| Main Characters | See below |
| Main Elements | Vampires |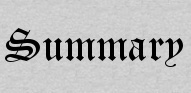 "The Master of Rampling Gate"
"All Dracula's Children"
"A Matter of Style"
"Selection Process"
"The Vampire in his Closet"
"The Tenth Scholar"
"Nobody's Perfect"
"Dracula 1944"
"The Contagion"
"Sugar and Spice and..."
"Vampire Dreams"
"Much at Stake"
"The Name of Fear"
"The Dark Rising"
"Los Niños de la Noche"
"A Little Night Music"
"Mr. Lucrada"
"In the Cusp of the Hour"
"Children of the Night"
Sixty years after the filming of the classic motion picture Dracula, the legend is still...alive - revitalized in this mesmerizing anthology.
A beautiful young woman is chosen for an evening alone with a sort of vampirical evangelist...
A doctor establishes a small clinic to help the people of Haiti, and discovers that what he had believed to be mere superstition is based on dark reality...
On the set of the landmark horror film that would make him famous, Bela Lugosi is unexpectedly reminded of the difference between the fear he inspires in audiences and true terror...
From Anne Rice comes the story of a brother and sister who promise their dying father that they will destroy the family's ancestral home - a promise impossible to keep once the young woman meets the seductive, ageless true master of Rampling Gate.
Lawrence Watt-Evans offers a tale of 15th-century Transylvania, where Prince Vlad Tepes, known as the Impaler, terrorizes Turkish invaders and his own people - until he himself meets horror on a dark, lonely hilltop.
Dan Simmons writes of a 1989 international contingent investigating condition in Romanian orphanages - unaware of the sinister purpose behind the children's misery.
And you'll find equally compelling works by Mike Resnick, Krisine Kathryn Rusch, Ed Gorman, John Betancourt, Janet Asimov, Karen Robards and other top talents - in all, nineteen tales to haunt your dreams.


This was one of the first books I bought through the Science Fiction and Fantasy book club, and every Halloween I'd read a few of the stories, always saving some for the next year. Of course, over the years I'd finally read them all, and this year for the first time I read them all together.
Some, I'd read every year, like "The Master of Rampling Gate" by Anne Rice. It is the longest of the stories and one of my favorites. Rampling Gate is essentially a haunted house, but it is no unsubtantial ghost that wanders its halls...
Most, but not all, of the stories feature the infamous Count Dracula in various incarnations. Whether he be a woman in "A Matter of Style", a German work camp prisoner in "Dracula 1944", or even dying of AIDS in "All Dracula's Children".
Sometimes we do not meet the Count himself, but rather his descendants, as in "The Contagion". A 20th century man freezes himself so that he could be revived in the future and be cured of his inherited condition, only to discover that humans no longer exist and that his Dr. Mina is really a robot falling in love with him.
Or perhaps we don't meet with the fictional Count, but the flesh and blood Vlad Tepes. We meet him in both "The Name of Fear" and "Much at Stake", the latter being another of my favorites. Bela Lugosi has a vision of meeting the Prince while in a drug induced stupor...or is it Vlad who meets Bela while he is under the influence of opium. Either way, it is an interesting take on the historical personage.
Others, like "Selection Process" have nothing to do with Dracula. In this story an assassin is ordered to pour gasoline over a sleeping child and set her on fire. Whether he is capable of such a horrendous act or not will change his life forever...
And then there are those ambiguous ones, where you're not even really sure that there is a vampire involved. "Sugar and Spice and..." is a disturbing tale of a young boy learning to live with his adopted Romanian sister, who may have a desire for fresh blood...
And of course there were all those creepy old people at the mall "In the Cusp of the Hour". That story is just plain disturbing and weird.
There are too many stories to go into them all in detail, but as you can see there is quite the variety of tastes and flavours of vampires. But even if you don't like them all, I assure you, you will find a few you'll enjoy sinking your teeth into.
"The Master of Rampling Gate" - Anne Rice
Main Characters: Richard and Julie Rampling and the unnamed Master
First Published: 1985
"All Dracula's Children" - Dan Simmons
Main Characters: Radu Fortuna, Harold Winston Palmer (Dracula)
First Published: 1991
"A Matter of Style" - Ron Dee
Main Characters: Neville (Dracula)
First Published: 1991
"Selection Process" - Ed Gorman
Main Characters: Walter James Reardon
First Published: 1991
"The Vampire in his Closet" - Heather Graham
Main Characters: Chris Lambden, Magda, Drake
First Published: 1991
"The Tenth Scholar" - Steve Rasnic Tem & Melanie Tem
Main Characters: Marie (Dracula)
First Published: 1991
"Nobody's Perfect" - Philip José Farmer
Main Characters: Rudolph Redeemer, Polly
First Published: 1991
"Dracula 1944" - Edward D. Hooch
Main Characters: Captain Schellenberg (Dracula)
First Published: 1991
"The Contagion" - Janet Asimov
Main Characters: Dr. Mina (Dracula?)
First Published: 1991
"Sugar and Spice and..." - Karen Robards
Main Characters: Peter, Sylvia Frances
First Published: 1991
"Vampire Dreams" - Dick Lochte
Main Characters: Byron Ruthven, Frank Lorenzo
First Published: 1991
"Much at Stake" - Kevin J. Anderson
Main Characters: Bela Lugosi, Vlad Tepes
First Published: 1991
"The Name of Fear" - Lawrence Watt-Evans
Main Characters: Unamed vampire, Vlad Tepes
First Published: 1991
"The Dark Rising" - W. R. Philbrick
Main Characters: Dr. Jones, Christophe, Monsieur
First Published: 1991
"Los Niños de la Noche" - Tim Sullivan
Main Characters: Esteban Montoya, Don Carlos Ribeira, Father Badelon
First Published: 1991
"A Little Night Music" - Mike Resnick
Main Characters: Murray Barron, Vlad and the Impalers
First Published: 1991
"Mr. Lucrada" - John Lutz
Main Characters: Mr. Lucrada, Madeline Travers, Gordon Travers
First Published: 1991
"In the Cusp of the Hour" - John Gregory Betancourt
Main Characters: Lauren Mackie
First Published: 1991
"Children of the Night" - Kristine Kathryn Rusch
Main Characters: Cammie, Whitney
First Published: 1991