| | |
| --- | --- |
| Title | The Ugly Duckling |
| Author | Lucy Kincaid |
| Illustrated By | Gillian Embleton |
| Publisher | Brimax Books - 1981 |
| First Printing | --- |

| | |
| --- | --- |
| Title | The Book of Goodnight Stories |
| Author | Vratislav Stovicek |
| Illustrated By | Karel Franta |
| Publisher | Royce Publications - 1982 |
| First Printing | --- |
| Printing Status | Out of Print |

| | |
| --- | --- |
| Title | Andersen's Fairy Tales |
| Author | Hans Christan Andersen |
| Illustrated By | Arthur Szyk |
| Publisher | Grosset & Dunlap - 1945 |
| First Printing | --- |
| Printing Status | Available |

| | |
| --- | --- |
| Title | A Treasury of Hans Christian Andersen |
| Author | Hans Christan Andersen |
| Illustrated By | --- |
| Publisher | International Collector's Library - 1974 |
| First Printing | --- |
| Printing Status | Out of Print |

| | |
| --- | --- |
| Category | Children |
| Warnings | None |
| Main Characters | The Ugly Duckling |
| Main Elements | Anthropomorphic |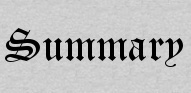 ---NA---

A story about an egg that hatched into a rather ugly duckling. Teased and taunted by the other ducks, the duckling ran away and encountered various other creatures, some of which offered him help, others which laughed at him. At last, with the coming of the next spring, discovered that he was an ugly duck because he wasn't a duck at all! For over the winter he had grown into a graceful and elegant swan, the most beautiful of all the birds.
The original story itself was written by Dutch author Hans Christian Andersen and was first published in 1843 and was not based on any other folktale or folklore.
Now there must be hundreds or even thousands of books where you can find this tale. Like the first book I listed above which is dedicated to just this tale, it might be illustrated with gorgeous artwork, but is also a very condensed and simplified version of the tale. Or perhaps it will be tucked away in a much larger book filled with a hundred other fairy tales by various authors, such as The Book of Goodnight Stories. Or it may be included in a collection of Andersen's wonderful tales, such as the third and fourth books. Of course any English version of the tale will have been translated, so each one will be a little different from the other.
Now my favorite of the four is of course the first one, because of the lovely pictures that go with the story. But if you want the tale in its original form you need to look elsewhere. For example there were certain parts in the first book that were missing in the second and vice-versa. The next two appear to be very similar, just a different choice of word here or there, and as such are probably the most like the original.
And of course, if you really want, it can be found for free on Project Gutenberg. I'm not sure which of the various versions of the tale is the closest to the original Dutch version, unfortunately Project Gutenberg doesn't list the original publishing dates of the texts they put up.