| | |
| --- | --- |
| Title | A Tolkien Miscellany |
| Series | --- |
| Author | J.R.R. Tolkien |
| Cover Art | Gary Lippincott |
| Publisher | SFBC - 2002 |
| First Printing | --- |
| Category | Poetry |
| Warnings | None |
| Main Characters | Tom Bombadil, Sir Gawain, Sir Orfeo, Niggle, Farmer Giles of Ham |
| Main Elements | Faerie |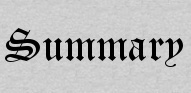 For the first time anywhere, this volume gathers together some of Tolkien's least-known and hardest-to-find works in one wonderful volume. Inside you'll find:
Smith of Wootton Major, which tells the story of a magical gift concealed in a most amazing cake, and of the young boy who ate it and learned to travel in the lands of faerie.
Farmer Giles of Ham: A dragon was terrorizing the English village of Ham, and their only hope was a local farmer with an inflated reputation for chasing away giants. Can Farmer Giles and his dog save the village from the dragon and the greedy king?
Tree and Leaf contains Tolkien's ground-breaking essay "On Fairy-stories", still one of the best and most readable examinations of the meaning of fantasy, along with the semi-autobiographical story "Leaf by Niggle," about a painter who never managed to finish his masterwork...when he was alive.
The Adventures of Tom Bombadil: 16 poems from the Red Book - some supposedly written by Sam Gamgee and Bilbo Baggins! - about the Shire, fantastic and humorous events, and the merry life of Bombadil.
Sir Gawain and the Green Knight: We know Tolkien best as a fantasy writer, but his first career was as a professor of Anglo-Saxon. Here are collected his three great translations ofmedieval poetry - "Sir Gawain and the Green Knight", "Sir Orfeo" and "The Pearl."


Each year while the Hobbit movies were coming out, I read one book by Tolkien that I owned. As the last movie comes out, I am reading the last book I have on hand. Now I debated whether I should include this book in my review of Middle-Earth series, because it does have a few poems about Tom Bombadil, but in reality, this book really is just a miscellany of stories, poems, translations and essays whose only related thread is that of fantasy and faerie.
I'll start in the middle, with the essay "On Fairy-Stories". Now I wasn't in the mood to read something that deep and complex, I was working really hard so was usually tired when reading, so I didn't get as much out of it as I otherwise would have. But was still interesting to think that Tolkien was not only researching Anglo-Saxon literature, but was thinking about analyzing the nature of fantasy and fairy-stories, and defining them as a genre. It makes you think about his writing The Lord of the Rings among others, what kinds of analysis he was making of his own books as he wrote them, where he placed them within his own take of fairy stories. For a fairy story isn't just a story where a fairy shows up and some animals can speak, on the contrary. He'd argue they were a story where you take some regular person and give them an experience, or the glimpse of an experience, they otherwise could not have had. The talking beast stories, he argues, are not fairy tales but just "people" in another form. He also disliked stories that talked down to children, and argued that fantasy is as much for adults as for children (both of which I heartily agree with, though I'm sure you guessed that if you're on my website!). In fact, most fairy stories are not exactly things one would thing as children fare, just think of the real endings of the old fairy tales (the little mermaid dies, the stepsisters in Cinderella cut off their toes to fit in the glass slippers and they are caught when the blood overflows, etc).
Which brings me back to the first two stories. The first did involve actual fairies, but it was most about having the ability to travel to another world and then know when it was time to give that up for someone else. In some sense, like Narnia. The second is a tale I'd heard before in other forms, I don't know if Tolkien is the source or he adapted and older tale. Given the detailed annotations I'm assuming Tolkien wrote The Farmer Giles of Ham, as any sources would have been noted. Both stories were pleasant to read.
Now after the essay was Leaf by Niggle, about a painter who maybe wasn't all that good but spent his whole life working on his masterpiece, but never got to finish. He was annoyed by his neighbours, distracted by having to deal with the real world when he just wanted to complete his painting before he had to do. But in the end, though he was gruding with his kindness, others noticed, and his chance to finish his work eventually came, with the help of others.
I really enjoyed the Tom Bombadil poems. They were fun to read, and of course were the one part of this book that actually tied into the third Hobbit movie I'm going to see tomorrow (albeit very distantly). Note that there is nothing much that adds to the Middle-Earth lore, but was still pleasant to read.
I really enjoyed Sir Gawain and the Green Knight. Tolkien's translations were well done, and the story itself was interesting (though I could have done without the graphic descriptions of how to butcher a deer). Though I figured out the twist at the end, as there are many stories of similar ilk, it didn't disappoint. Pearl was actually kind of boring to me, about a father who meets up with his dead daughter and he has a conversation about whether or not it was right for God to take her away so young and to leave him to live so old, a man questioning his faith. And finally Sir Orfeo, again we see what happens when humans tangle with the Fey, and again, the story ends with a test for the characters.
All in all, though there were a few parts that didn't quite grab me, and it certainly wasn't part of Middle-Earth lore, I enjoyed the read and don't regret the fact that I bought this book so many years ago, only that it took me so long to get around to reading it!