| | |
| --- | --- |
| Title | Tails of the Apocalypse |
| Series | --- |
| Editor | Chris Pourteau |
| Cover Art | --- |
| Publisher | Auspicious Apparatus - 2015 |
| First Printing | Auspicious Apparatus - 2015 |
| Category | Anthology |
| Warnings | None |
| Main Characters | See below |
| Main Elements | Dystopia, anthropomorphism |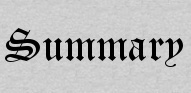 "The Water Finder's Shadow"
"When You Open the Cages for Those Who Can't"
"Protector"
"The Poetry of Santiago"
"Demon and Emily"
"Keena's Lament"
"Tomorrow Found"
"Pet Shop"
"Kael Takes Wing"
"The Bear's Child"
"Wings of Paradise"
"Ghost Light"
"Kristy's Song"
"Unconditional"
Nobility. Self-Sacrifice. Unconditional Love.
These are the qualities of the heroic animals in this collection.
The Walking Dead meets The Incredible Journey in 14 amazing tales by todayís most talented independent authors. Seven stories set in all-new dystopian landscapes. Seven stories set in the bestselling post-apocalyptic worlds of David Adamsís Symphony of War, Michael Bunkerís Pennsylvania, Nick Coleís Wasteland Saga, Hank Garnerís Weston Files, E.E. Giorgiís Mayake Chronicles, Deirdre Gouldís After the Cure, and Edward W. Robertsonís Breakers.
When the world ends, the humans who survive will learn an old lesson anewóthat friendship with animals can make the difference between a lonely death among the debris and a life well lived, with hope for the future.


So often in apocalypse/dystopian novels the focus is on the human cost. But during war, plague, natural disaster and human driven destruction we mustn't forget we aren't alone on this planet, that our furry, feathered, and scaled friends will have to suffer alongside us.
Some of these "tails" will make you smile, some will make you cry, not all will have a happy ending. These are not for the most part "fantasy" animals, they can't speak to their human companions, they don't have magic, these are just our natural creatures we know and love placed in unnatural circumstances. Sometimes told from their point of view, sometimes from the view of their human friends, there is a wide variety of stories to be told. While there are quite a few dogs, you'll also find cats, bears and one grey parrot with attitude!
I haven't read any of the other works by these authors, and there are a few stories that take place within an existing world. I didn't find I was missing anything by not being familiar with those worlds, but as always, someone who knows the characters and the greater context of the story will probably take away a little bit more than I did.
My main complaint was that sometimes the animals thought and acted too human. Now I acknowledge it is really hard to right a story within the head of an animal if it didn't have humanoid thoughts, but some stories managed better than others. Also, the animals go out of their way to save their human companions, and at times, a little too much. A dog will die for his master, but would a cat steal a treasured photo to lead a human to safety? That was a bit of a mental stetch for me. But on the whole, I was willing to suspend my disbelief and enjoy the stories for what they are.
I read this novel snuggled up with my own feline companion of nearly 18 years. It really made me appreciate the wonder that any animal would not just want to spend time with us, but seem to actually enjoy our company.
"The Water Finder's Shadow"
Author: David Burns
Main Characters: Shadow, Polluk

"When You Open the Cages for Those Who Can't"
Author: Edward W. Robertson
Main Characters: Knife, Raina

"Protector"
Author: Stefan Bolz
Main Characters: Jack

"The Poetry of Santiago"
Author: Jennifer Ellis
Main Characters: Santiago

"Demon and Emily"
Author: David Adams
Main Characters: Demon, Emily

"Keena's Lament"
Author: Hank Garner
Main Characters: Keena

"Tomorrow Found"
Author: Nick Cole
Main Characters: Dog

"Pet Shop"
Author: Deidre Gould
Main Characters: Surly Shirley, Joe

"Kael Takes Wing"
Author: E.E. Giorgi
Main Characters: Kael, Athel

"The Bear's Child"
Author: Harlow C. Fallon
Main Characters: Anya

"Wings of Paradise"
Author: Todd Barselow
Main Characters: Vic, Kal

"Ghost Light"
Author: Steven Savile
Main Characters: Buster

"Kristy's Song"
Author: Michael Bunker
Main Characters: Kristy

"Unconditional"
Author: Chris Porteau
Main Characters: ---