| | |
| --- | --- |
| Title | A Fire Upon the Deep |
| Author | Vernor Vinge |
| Cover Art | --- |
| Publisher | --- |
| First Printing | Tor - 1992 |

| | |
| --- | --- |
| Title | A Deepness in the Sky |
| Author | Vernor Vinge |
| Cover Art | --- |
| Publisher | --- |
| First Printing | --- |

| | |
| --- | --- |
| Title | The Children of the Sky |
| Author | Vernor Vinge |
| Cover Art | --- |
| Publisher | --- |
| First Printing | --- |

| | |
| --- | --- |
| Category | Urban Fantasy |
| Warnings | None |
| Main Characters | Pham Nuwen, Peregrine Wickwrackrum, Tyrathect, Scriber Jaqueramaphan, Flenser, Ravna Bergsndot, Jefri Olsndot, Johanna Olsndot, Steel, Blueshell, Greenstalk |
| Main Elements | Aliens |
| Website | --- |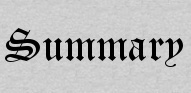 A Fire Upon the Deep


I got my copy free from Tor simply by signing up to a newsletter. If Tor's idea was that if they gave the first book away free people might go out and buy the second one, then they were right. I loved this book so much I immediately ran out to get the second one (would have gotten the third too but for some reason I can't seem to find a physical copy to buy), though I'm saving reading it for later. And for what it's worth, I probably wouldn't have read the book otherwise. While I will buy just about any book with a dragon on the cover, spaceships don't really attract my attention much.
But I'm happy I read this, there are so many interesting ideas. The first being (though this is more of the science "fiction" part than science "fact") that the farther away from the center of the galaxy one goes, the faster thought can go, as well as the levels of technology, hence the name of the trilogy, the Zones of Thought. So on the one hand we have a super malevolent AI intelligence that came to life on the highest levels of the zone. Normally these powers are fairly harmless if you leave them alone, not really interested in the lesser beings below them, but this one is not only taking out other Powers, it is trying to control everything. And how to stop this thing? Well, we need to enter one of the lower zones for that.
A ship carrying two adults and a group of children refugees crash on a planet carrying...something...that this Power is trying to find, whether it has the power to destory it, or to enhance it, we're not sure. But this planet is not uninhabited. In fact these are not like any creatures I've read about before, and I don't want to spoil it because some of the fun is figuring out what makes them so very different from us, aside from their obvious canine forms.
Then to link the two threads together, we have Ravna, Pham, Greenstalk and Blueshell. The first two are human, though Pham appears to be more than just a regular guy in the employ of one of the Powers destroyed by the evil one. And Greenstalk and Blueshell? Well, they are intelligent plants, but whose intelligence needs to be enhanced by the devices they use to move around in, otherwise they would be incapable of doing anything other than living in the moment. Again, another unique alien species.
But none of the cool aliens would have been able to carry the story if the story itself wasn't full of action, fun, and just a pleasure to read. It's really changed my mind about books with spaceships on their covers, not all of them are space operas with nothing but floating about blowing up other ships, they can be so much more. SF can still present some really deep and complex ideas without being a heavy tome like Dune (though I dearly love Dune too, one needs something a little lighter now and then). I highly recommend this book, and very likely, I expect to be recommending the rest of the trilogy when I get around to reading them!