| | |
| --- | --- |
| Title | Lightning Strikes Twice |
| Author | Marci Ridlon |
| Illustrated By | Cyndy Szekeres |
| Publisher | Fisher Price Toys - 1979 |
| First Printing | Fisher Price Toys - 1979 |

| | |
| --- | --- |
| Title | Grandma & Granpa's Grand Opening |
| Author | Marci Ridlon |
| Illustrated By | Cyndy Szekeres |
| Publisher | Fisher Price Toys - 1980 |
| First Printing | Fisher Price Toys - 1980 |

| | |
| --- | --- |
| Title | Uncle Filbert Saves the Day |
| Author | Marcy Ridlon |
| Illustrated By | Cyndy Szekeres |
| Publisher | Fisher Price Toys - 1980 |
| First Printing | Fisher Price Toys - 1980 |

| | |
| --- | --- |
| Title | Mayor Goodgrub's Very Important Day |
| Author | Marci Ridlon |
| Illustrated By | Cyndy Szekeres |
| Publisher | Fisher Price Toys - 1980 |
| First Printing | Fisher Price Toys - 1980 |

| | |
| --- | --- |
| Title | Bramble Beaver's Bright Idea |
| Author | Marci Ridlon |
| Illustrated By | Michael Hague |
| Publisher | Fisher Price Toys - 1980 |
| First Printing | Fisher Price Toys - 1980 |

| | |
| --- | --- |
| Title | The Seasons with V.B. Bird |
| Author | Marci Ridlon |
| Illustrated By | Michael Hague |
| Publisher | Fisher Price Toys - 1980 |
| First Printing | Fisher Price Toys - 1980 |

| | |
| --- | --- |
| Category | Children |
| Warnings | None |
| Main Characters | Mama & Papa Woodsey, Milkweed, Grandma & Grandpa Woodsey, Mayor Goodgrub, V.B. Bird, Bramble Beaver, Uncle Filbert |
| Main Elements | Anthropomorphism |
| Website | --- |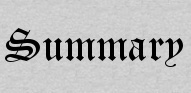 NA


Ah, the Woodseys. I loved those squeaking toys with their soft houses, and these books, as a child. I believe the toys themselves were given away to other family members but I kept the books.
Even two decades later, I still remember the stories. As I flip through the pages I can recall all the adventures of the various woodland critters such as little Milkweed, who lost his home to a storm, or Grandma and Grandpa Woodsey who opened a new store.
The illustrations of both artists are wonderful, but I was much amazed to discover two books were illustrated by Michael Hague, an artist I came to love in later years, so made those books seem even more special.
Normally I would tell you to all run out and get these books, and the toys which they accompanied, for your kids, but these have been long out of print and hard to track down. Happily I kept my book set to enjoy whenever I feel the tug of nostalgia, to relieve an early part of my childhood.