| | |
| --- | --- |
| Title | Julia Vanishes |
| Author | Catherine Egan |
| Cover Art | --- |
| Publisher | Alfred A. Knopf - 2016 |
| First Printing | Alfred A. Knopf - 2016 |

| | |
| --- | --- |
| Title | --- |
| Author | Catherine Egan |
| Cover Art | --- |
| Publisher | --- |
| First Printing | --- |

| | |
| --- | --- |
| Title | --- |
| Author | Catherine Egan |
| Cover Art | --- |
| Publisher | --- |
| First Printing | --- |

| | |
| --- | --- |
| Category | Young Adult Fantasy |
| Warnings | None |
| Main Characters | Julia, Dek, Mrs. Och, Professor Branayi, Frederick, Esme, Csilla, Gregor, Wynn |
| Main Elements | Witches |
| Website | catherineegan.com |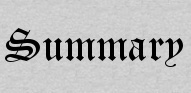 Julia Vanishes


Julia Vanishes is a intriguing start to a YA fantasy trilogy, with lots of mystery and magic to draw the reader in. To me, a key piece of any fantasy novel is the world building. Does the world in which the characters interact make sense, and more importantly, does the magic system make sense and is it unique. In this case the answer is yes to both questions.
Now magic is outlawed in Julia's country of Frayne, and convicted witches are drowned in the river during Cleansing ceremonies. And Julia's mother was one of them. Julia herself, though not a witch (witches don't burn in fire you see, so it's easy to tell) has an unusual power, she has the ability to not so much become invisible, as to become unseen. Very handy if your job is being a spy and a thief.
When she is hired to spy on a household of strange characters, Julia didn't think much of it. But soon, there are loud noises in the night and unusual visitors passing at the door. While Julia knows almost nothing of magic, not even understanding her own power, she is about to learn a lot very fast. There are more things that wander the streets at night than prostitutes and pickpockets! In fact one of them is leaving a trail of dead bodies...
And of course Julia herself, a wonderful female lead. She's not a "special snowflake" with some grand destiny in front of her (or at least not one she's knows of yet...she's certainly not saving the world, much more interested in finishing the job so she can buy a fancy fur coat). She doesn't cry every few seconds, nor moon over the pretty boy...well at least not all the time, heh. She's smart and clever, and not exactly a saint.
I really enjoyed how we learned about the magic of the world as Julia did. The characters were interesting and varied. I very much look forward to the next two books in the trilogy. Egan didn't give away all her secrets and solve all her mysteries just yet!