| | |
| --- | --- |
| Title | Shards of Honor |
| Author | Lois McMaster Bujold |
| Cover Art | Gary Ruddell |
| Publisher | Baen Publishing - 1996 |
| First Printing | 1986 |

| | |
| --- | --- |
| Title | The Warrior's Apprentice |
| Author | Lois McMaster Bujold |
| Cover Art | --- |
| Publisher | --- |
| First Printing | --- |

| | |
| --- | --- |
| Title | Ethan of Athos |
| Author | Lois McMaster Bujold |
| Cover Art | --- |
| Publisher | --- |
| First Printing | --- |

| | |
| --- | --- |
| Title | Falling Free |
| Author | Lois McMaster Bujold |
| Cover Art | --- |
| Publisher | --- |
| First Printing | --- |

| | |
| --- | --- |
| Title | Brothers in Arms |
| Author | Lois McMaster Bujold |
| Cover Art | --- |
| Publisher | --- |
| First Printing | --- |

| | |
| --- | --- |
| Title | The Vor Game |
| Author | Lois McMaster Bujold |
| Cover Art | --- |
| Publisher | --- |
| First Printing | --- |

| | |
| --- | --- |
| Title | Barrayar |
| Author | Lois McMaster Bujold |
| Cover Art | Gary Ruddell |
| Publisher | Baen Publishing - 1996 |
| First Printing | 1991 |

| | |
| --- | --- |
| Title | Mirror Dance |
| Author | Lois McMaster Bujold |
| Cover Art | --- |
| Publisher | --- |
| First Printing | --- |

| | |
| --- | --- |
| Title | Cetaganda |
| Author | Lois McMaster Bujold |
| Cover Art | --- |
| Publisher | --- |
| First Printing | --- |

| | |
| --- | --- |
| Title | Memory |
| Author | Lois McMaster Bujold |
| Cover Art | --- |
| Publisher | --- |
| First Printing | --- |

| | |
| --- | --- |
| Title | Komarr |
| Author | Lois McMaster Bujold |
| Cover Art | --- |
| Publisher | --- |
| First Printing | --- |

| | |
| --- | --- |
| Title | A Civil Campaign |
| Author | Lois McMaster Bujold |
| Cover Art | --- |
| Publisher | --- |
| First Printing | --- |

| | |
| --- | --- |
| Title | Diplomatic Immunity |
| Author | Lois McMaster Bujold |
| Cover Art | --- |
| Publisher | --- |
| First Printing | --- |

| | |
| --- | --- |
| Title | CryoBurn |
| Author | Lois McMaster Bujold |
| Cover Art | --- |
| Publisher | --- |
| First Printing | --- |

| | |
| --- | --- |
| Title | Captain Vorpatril's Alliance |
| Author | Lois McMaster Bujold |
| Cover Art | --- |
| Publisher | --- |
| First Printing | --- |

| | |
| --- | --- |
| Category | Space Opera |
| Warnings | Rape, torture |
| Main Characters | Cordelia Naismith, Aral/Piotr/Miles Vorkosigan, Bothari, Koudelka, Droushnakovi |
| Main Elements | Military SF |
| Website | dendarii.com |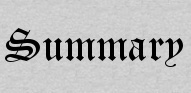 Shards of Honor #1 & Barrayar #7 (Cordelia's Honor)


Normally I try to read books in their publishing order, after all that's how the author wrote them, such that prequels are designed to fill in intentional gaps in earlier books, but in this case, since it was a library book and an omnibus, it seemed too much hassle to read the first, return the book until I read the five stories in between and then try to get the book again, so I decided to break with my usual custom.
My first reaction to the first book, Shards of Honor, is that this is a Young Adult science fiction romance, only with 30+ year olds as the main characters. After all Aral admits to falling in love with Cordelia the first time he set eyes on her (and this was while she was lying on the ground unconcious). Now he's her enemy and her captor, and he has also been named the "Butcher of Kamarr", but see, he's handsome and his a nice grin, so she clearly has to fall in love with him too. But of course he's a bad guy with a good side (though even right up till the end he goes along with sacrificing thousands to achieve a political goal so how "good" he is is questionable, maybe he was just a lesser evil than the sadistic rape/torture fixated commanding officer...)
Now if you get over the eye-rolling insta-love and keep going, it does get into some interesting bits, like where Cordelia has to deal with the possibility that while she was captured (twice) she might have had her memories altered. I thought this was very interesting, kind of like in Blade Runner, where officer Deckler who hunts androids has to consider the very real possibility that he himself may be an android. However this interesting mind manipulation thread is not pursued, in fact Cordelia is so sure she's not modified it's just an excuse for psychologist to try to trick her into revealing secrets about her dear Vorkosigan and for her to run away and into his arms. I know I'm giving some major spoilers here but the core of this series is about their son Miles so not a big surprise she ends up marrying Aral.
I was a little shocked that this book earned an Hugo...then breathed a sigh of relief when it turned out the sticker on the omnibus is actually for Barrayar. Maybe with six more books under her belt Bujold got a little more realistic and didn't demand so much suspension of belief from her readers!
Now Barrayar was more interesting, less a YA SF love story and more a battle for political power and the consequences that holds for the innocents (and not so innocent) caught in between. In the end, I started enjoying it so much, I will definitely continue with the next ominibus in the series, the character of Miles has so much potential and Bujold clearly got better at writing as she went along.