| | |
| --- | --- |
| Title | The Awakening |
| Author | L.J. Smith |
| Cover Art | Unknown |
| Publisher | Harper Collins - 1991 |
| First Printing | Harper Collins - 1991 |

| | |
| --- | --- |
| Title | The Struggle |
| Author | L.J. Smith |
| Cover Art | Unknown |
| Publisher | Harper Collins - 1991 |
| First Printing | Harper Collins - 1991 |

| | |
| --- | --- |
| Title | The Fury |
| Author | L.J. Smith |
| Cover Art | Unknown |
| Publisher | Harper Collins - 1991 |
| First Printing | Harper Collins - 1991 |

| | |
| --- | --- |
| Title | Dark Reunion |
| Author | L.J. Smith |
| Cover Art | Unknown |
| Publisher | Harper Collins - 1992 |
| First Printing | Harper Collins - 1992 |

| | |
| --- | --- |
| Category | Young Adult |
| Warnings | None |
| Main Characters | Elena Gilbert, Stefan Salvatore, Damon Salvatore, Meredith, Bonnie, Matt |
| Main Elements | Vampires, werewolves |
| Website | ljanesmith.net |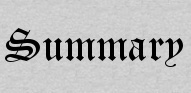 The Awakening

The Struggle

The Fury

Dark Reunion


The books in this series may be found in the young adult section, but even if you no longer qualify for the "young" part, I still suggest sneaking over. I've read the entire series twice now, and the first book three or four times. A very interesting cast of characters and an intriguing plot (not to forget the two sexy Italian vampire brothers) make these books a good read. Who wouldn't want a Stefan, or a Damon (or both) of their very own?
Though the series is called The Vampire Diaries, it is not written in diary form, we are privy to only a few entries. The point of view switches between Elena Gilbert, and Stefan Salvatore as she struggles to win his heart and he struggles to keep from tearing into her soft, white neck...
In the fourth book, we get to see the world through Bonnie's eyes. And interesting change of pace from the first three.
I don't want to give away too much, but as Bonnie says in one of her trances, "Nobody is as they seeem." Go get the books and find out who they really are for yourself.