| | |
| --- | --- |
| Title | The Road to Balinor |
| Author | Mary Stanton |
| Cover Art | D. Craig |
| Publisher | Scholastic - 1999 |
| First Printing | Scholastic - 1999 |

| | |
| --- | --- |
| Title | Sunchaser's Quest |
| Author | Mary Stanton |
| Cover Art | D. Craig |
| Publisher | Scholastic - 1999 |
| First Printing | Scholastic - 1999 |

| | |
| --- | --- |
| Title | Valley of Fear |
| Author | Mary Stanton |
| Cover Art | D. Craig |
| Publisher | Scholastic - 1999 |
| First Printing | Scholastic - 1999 |

| | |
| --- | --- |
| Title | By Fire, By Moonlight |
| Author | Mary Stanton |
| Cover Art | D. Craig |
| Publisher | Scholastic - 1999 |
| First Printing | Scholastic - 1999 |

| | |
| --- | --- |
| Title | Search for the Star |
| Author | Mary Stanton |
| Cover Art | D. Craig |
| Publisher | Scholastic - 1999 |
| First Printing | Scholastic - 1999 |

| | |
| --- | --- |
| Title | Secrets of the Scepter |
| Author | Mary Stanton |
| Cover Art | D. Craig |
| Publisher | Scholastic - 2000 |
| First Printing | Scholastic - 2000 |

| | |
| --- | --- |
| Title | Night of the Shifter's Moon |
| Author | Mary Stanton |
| Cover Art | D. Craig |
| Publisher | Scholastic - 2000 |
| First Printing | Scholastic - 2000 |

| | |
| --- | --- |
| Title | Shadows Over Balinor |
| Author | Mary Stanton |
| Cover Art | D. Craig |
| Publisher | Scholastic - 2000 |
| First Printing | Scholastic - 2000 |

| | |
| --- | --- |
| Category | Children |
| Warnings | None |
| Main Characters | Princess Arianna, Sunchaser, Atalanta, Lori, Lincoln |
| Main Elements | Unicorns, wizards, shape-shifters, dragons |
| Website | www.marystanton.com |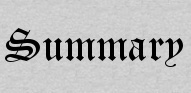 The Road to Balinor

Sunchaser's Quest

Valley of Fear

By Fire, By Moonlight

Search for the Star

Secrets of the Scepter

Night of the Shifter's Moon

Shadows Over Balinor


I'm not ashamed to admit it, I allowed myself to judge this series by its cover, after all, the covers are simply stunning! So I was already somewhat out of the target age range when I first started collecting the series, but I was still young at heart and just barely out of my teens.
Over a decade later I was struggling to complete the set. I had trouble hunting them down, on in particular being tough to find. It became this challenge I set to myself, to hunt through every used bookstore I would come across, and at least, I had success!
Thus I sat down to read the whole series over the course of a week. I was afraid they might not appeal to me as they might have had I been younger, but I was pleasantly surprised! We start off in our world, with Ari, a young girl in a hospital recovery from serious injuries, and her horse, who had a strange scar on his forehead. Before long though, they find themselves in the world of Balinor, their home, which neither can remember. Ari is in fact Princess Arianna, and her horse is a Celestial unicorn named the Sunchaser, but she's not feeling much like a princess, and she's suddenly expected to save a world she doesn't even recall.
Wonderful characters, one nasty villain, mysterious Deep Magic, and herds of magical, beautiful unicorns, what more could one ask for? It was worth the effort of collecting this series, and if I were younger, I'm sure I would have truly loved this series. There were only a couple things I didn't like about it. The big battle to defeat the Shifter lasted simply moments, even after several books building up to that moment. And it was a little strange how unicorn riders rode as if they were on horses, the unicorns were intelligent so you wouldn't be kicking at them to get them to go, or using the reins to direct them.