| | |
| --- | --- |
| Title | The Shadow of the Torturer |
| Author | Gene Wolfe |
| Cover Art | Don Maitz |
| Publisher | Science Fiction Book Club - 1998 |
| First Printing | 1980 |

| | |
| --- | --- |
| Title | The Claw of the Conciliator |
| Author | Gene Wolfe |
| Cover Art | Don Maitz |
| Publisher | Science Fiction Book Club - 1998 |
| First Printing | 1981 |

| | |
| --- | --- |
| Title | The Sword of the Lictor |
| Author | Gene Wolfe |
| Cover Art | Don Maitz |
| Publisher | Science Fiction Book Club - 1998 |
| First Printing | 1982 |

| | |
| --- | --- |
| Title | The Citadel of the Autarch |
| Author | Gene Wolfe |
| Cover Art | Don Maitz |
| Publisher | Science Fiction Book Club - 1998 |
| First Printing | 1983 |

| | |
| --- | --- |
| Title | The Urth of the New Sun |
| Author | Gene Wolfe |
| Cover Art | --- |
| Publisher | Orb Books - 1997 |
| First Printing | Tor - 1987 |

| | |
| --- | --- |
| Category | Science Fiction |
| Warnings | None |
| Main Characters | Severian, Dorcas, Thecla, Dr. Talos, Baldanders, Agia, Jonas, Gunnie, Tzadkiel |
| Main Elements | Aliens |
| Website | --- |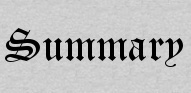 Books 1-4

The Urth of the New Sun


I bought this book when I was a member of the old Science Fiction Book Club for two reasons, one was the very cool cover of Severian in the black cloak and mask with the backdrop of the future Earth. Secondly, I'd never read anything with a torturer as the main character and was curious how that could be pulled off. But it was several years before I got around to reading it (in fact was motivated with Tor gave the first two books away for free through their book club program).
Wow...how does one review a book like this? It was unlike anything I had ever read before. It was the most bizarre, the most random book I have every run across. It starts off straightfoward enough with Severian as an apprentice torturer. These aren't evil men who delight in the pain of their "clients" but rather see themselves as performing a necessary duty, and if they are going to do such a duty, they will do so with honour and quality. They are not the judges of their victims, and cause them no more pain than is prescribed by the court's sentence, and as such gets around the ethical questions of having the main character flaying skin or performing executions. In fact things fall apart when Severian can't bear to see a woman he feels he has fallen in love with suffer and with his act of mercy sends him on the strangest journey in all SF & F.
See, this is a world far in the future where the moon has been colonized and is now green with vegetation, and the sun is so old it burns red as it dies. Wolfe happily throws concepts and terminology at us we've never heard before, and uses words we are familiar with (e.g. destrier) to things we can't even imagine (e.g. which is not a horse but something with fangs but people do ride them). Thus the world itself is bizarre and strange, but since it is written from Severian's point of view, it is familiar to him.
And there's Severian himself...I went back and forth from liking him (his actions stem from a childlike naivety) to disliking him (he sleeps with anything female he comes across, at first was sweet he was in "love" with them, but then he apparently loves anything with boobs). He's also cold, nothing ever touches him, he comes out of every experience haven't learnt almost nothing, just shrugging of horrific deaths as if they were nothing.
And then there's the plot...well, lack thereof. There doesn't seem to be a point to the story, Severian just wanders on his way to Thrax where he was exiled and along the way, though events out of his control and events triggered by his absurd stupidity (didn't I just mention he never learns) the reader is dragged along from one weird and random event to the next like some drug induced stream of conciousness. I don't doubt there is meaning (including the twenty page play that nearly put me to sleep) but unless you are a walking encyclopedia of obscure religious and historical references, most will just go over your head.
This would be a fascinating series to unravel all the hidden references, but as a relaxing read it's not.
And yet, I couldn't stop reading it for all it's weirdness. And for what it's worth, some of the randomness at the start come back to be expanded upon on later books, so I actually recommend reading the book in quick sequence otherwise you'll forget things that will be important, or at least given some explanation, later on.
In fact, while it seems like Wolfe wasn't originally going to write The Urth of the New Sun and just leave the series with the first four books (which end in a completely cliffhanger with nothing resolved) he fortunately wrote that one because I actually got some satisfaction from having dragged myself through this unusual series. It was still random, and confusing, but at least it no longer felt pointless when the fifth book tied threads from the first four into...well...something. Severian maybe never grows up (one scene where he intentionally tries to get around the workings of the spaceship resulting in him almost dying...yet again...made me want to smack him on the head and point out he's liek 40 years old now, leader of armies and stuff and still he does utterly stupid things, apparently just so some new weird thing can be tossed into the mix) but I guess in the end I decided I liked him more than I hated him, dumb as a rock though he is.
This is definitely not a book for everyone, but if you find you didn't throw the first book against the wall in utter frustration I recommend continuing. You'll never figure everything out, and people will still do the most absurd things for the most ridiculous reasons, but I think the fifth book was worth going through a four book setup. At the very least, you'll be able to say you've never read anything quite like *that* before. And then, if you really want, head out to the internet where you can dissect the references and allusions and perhaps finally reach understanding (I have not yet decided I want to go that far...but I think I will hang on to them since this is the kind of series that is better with a re-read, where you know what is going to happen next will change how you view what is happening now).