| | |
| --- | --- |
| Title | Jonathan Strange & Mr. Norrell |
| Author | Susanna Clarke |
| Illustrated By | Portia Rosenberg |
| Publisher | Bloomsbury - 2004 |
| First Printing | Bloomsbury - 2004 |

| | |
| --- | --- |
| Title | The Ladies of Grace Adieu |
| Author | Susanna Clarke |
| Illustrated By | Charles Vess |
| Publisher | Bloomsbury - 2006 |
| First Printing | Bloomsbury - 2006 |

| | |
| --- | --- |
| Category | Alternate history |
| Warnings | None |
| Main Characters | Jonathan Strange, Mr. Norrell, John Childermass, The Gentleman, Stephen Black |
| Main Elements | Wizards, fairies |
| Website | Official Susanna Clarke Site |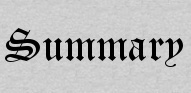 Jonathan Strange and Mr. Norrell

The Ladies of Grace Adieu


Anthology Details


I've put off writing this review for a while now for one reason, I want to do the book, and the subsequent short stories, justice. This was an incredibly complex tale filled fascinating detail and neatly interwoven storylines. I don't even know where to begin, so I guess I'll just start at the beginning.
Probably the first thing you will notice that makes this book different is that it has footnotes. Sometimes the footnotes are just extra bits of information, but other times they fascinatingly refer to books that don't even exist in our world. This is a very important clue about how one should read this book. It is not meant to be a regular fantasy fairy-tale, it is meant to be a historical document. Now this may make it sound boring, but its not.
Which leads to the next comment, the plot. At first there doesn't really seem to be one, at least not the traditional kind. You know, where there is one or two main characters trying to achieve some great and wonderful goal. As I read this book, I had to admit I hadn't the foggiest idea where it was headed. It was fascinating to read the events as they occured, but you weren't quite sure what the main characters really wanted. To improve one's knowledge of magic is a worthy goal, but not one worthy writing a 700+ book about. But take my advice fellow readers, there is a point to nearly every little thing, no matter how insignifiant it appears at first, and it will be revealled in one single sentence. With that one line, it all makes sense. And I didn't see it coming.
The world in which the characters exist is a familiar one. Pull out a history book from our world and you will see the events that occur in theirs, that is how neatly Clarke managed to weave her creation into the fabric of our world. Perhaps the poet Lord Byron did meet Jonathan Strange, and then write his famous magician poem about him. There really was a civillian button merchant in Waterloo who the Duke of Wellington used to send messages to his men when his own messengers were killed. Who is to say he couldn't have delivered a message to the magician sent to help turn the tide of the war? And that fairies exist, they just seem to have withdrawn from the land, at least until Norrell summons the Gentleman with the Thistledown Hair.
The characters too were an interesting collection of beings. From Norrell, the bookish scholar who wanted to keep a tight rein on how magic should be used, and to own all books related to the topic, not just for his own use, but to keep others from having them. To Jonathan Strange, who felt magic was meant to be used, experienced and explored, even at the risk of opening a Pandora's Box that cannot be closed. To Childermass, Norrell's servant, an essentially minor character but perhaps the only one with a bit of common sense. Though I pretty much had to read a good part of the book to be convinced that he was just a normal human with some magical talent and not a fairy pretending to be one of us.
At times the book was funny, as in Strange's attempts to help the Duke of Wellington during the Napoleonic War, at least until he figured out that making it rain on the battlefield put their own soldiers in as much mud and muck as the enemies. And at other times the book is downright eerie and disturbing. Any venture into the minds and reasonings of the fairies brings you close to knowing what goes on in the head of a psychopath. And Strange's journeys into madness were all too vivid. I'm not very good a visualizing things I read in a book, but the candle's in people heads, and the riduculous but scary ubiquitous presence of pineapples were downright disturbing.
And then there is the Raven King, around whom so much of the novel revolves and yet, he has vanished from the world, perhaps to one of his other two kingdoms (one in Faerie, the other on the far side of Hell). And with him went English magic, forgotten but in a handful of books, not written by those who practiced magic, but rather by those who heard about their exploits a generation later. From those feeble scrapings of information, rise Norrell and Strange, and the hopes of the resurgence of magic in England.



All but one of the short stories are only loosely related to the events in the novel. The Ladies of Grace Adieu is actually an event that occurs in the book and affects some minor events in the novel. When I read it first I was quite confused as to what was going on. But read it again, knowing the clues from the end and suddenly it makes, disturbing, subtle sense. But don't skip to the end first, you really must be confused first to enjoy it fully! The second story just seemed to be a retelling of Rumpelstiltskin, not sure if I just missed something there. Mrs. Mabb is a classic tale of interaction of humans with faries. And I absolutely adored The Duke of Wellington Misplaces his Horse. Not only is it a minor crossover with Neil Gaiman's Stardust world (which merges quite well with Clarke's world), but it was hillarious. I could just picture the Duke's attempt to embroider little stick people and little stick horses. I also really enjoyed the next two tales, Mr Simonelli and the Fairy Widower, and Tom Brightwind or How the Fairy Bridge was Built at Thoresby. Both were fascinating looks into the world of fairies, and they are very fascinating people. Their lack of morality just gives them this really twisted view of the world. Antickes and Frets however failed to draw me in. And finally, a tale about the Raven King himself, something I had been looking forward to and it didn't fail to please.
But if you liked the novel, you HAVE to read the stories. And if you didn't read the novel, and its enormous size frightens you, I suggest reading the stories anyway. These lovely fairy tales stand on their own and don't require any knowledge of the novel.



There are rumours about that there is to be a second novel in the world of Strange and Norrell, perhaps focusing upon some of the more minor characters. I look forward to when it becomes available, so I can once more immerse myself in this impressively believable and well-crafted alternate England.