| | |
| --- | --- |
| Title | Game of Thrones |
| Author | George R.R. Martin |
| Cover Art | Stephen Youll |
| Publisher | Bantam Spectra - 1997 |
| First Printing | Bantam - 1996 |

| | |
| --- | --- |
| Title | A Clash of Kings |
| Author | George R.R. Martin |
| Cover Art | Stephen Youll |
| Publisher | Bantam Spectra - 2000 |
| First Printing | Bantam Spectra - 1999 |

| | |
| --- | --- |
| Title | A Storm of Swords |
| Author | George R.R. Martin |
| Cover Art | Stephen Youll |
| Publisher | Bantam Spectra - 2003 |
| First Printing | Bantam Spectra - 2000 |

| | |
| --- | --- |
| Title | A Feast for Crows |
| Author | George R.R. Martin |
| Cover Art | Stephen Youll |
| Publisher | Bantam Books - 2006 |
| First Printing | 2005 |

| | |
| --- | --- |
| Title | A Dance with Dragons |
| Author | George R.R. Martin |
| Cover Art | Larry Rostant |
| Publisher | Bantam Books - 2013 |
| First Printing | 2011 |

| | |
| --- | --- |
| Title | The Winds of Winter |
| Author | George R.R. Martin |
| Cover Art | --- |
| Publisher | --- |
| First Printing | --- |

| | |
| --- | --- |
| Title | A Dream of Spring |
| Author | George R.R. Martin |
| Cover Art | --- |
| Publisher | --- |
| First Printing | --- |

| | |
| --- | --- |
| Title | The World of Ice & Fire: The Untold History of Westeros |
| Author | George R.R. Martin |
| Cover Art | --- |
| Publisher | --- |
| First Printing | --- |

| | |
| --- | --- |
| Title | The Ice Dragon |
| Author | George R.R. Martin |
| Illustrated By | Louis Royo |
| Publisher | Tor - 2014 |
| First Printing | Ace Books - 1980 |

| | |
| --- | --- |
| Category | Epic Fantasy |
| Warnings | Sexual content |
| Main Characters | Eddard/Catelyn/Bran/Robb/Sansa/Arya Stark, Jon Snow, Tyrion/Cersei/Jaime/Tywin Lannister, Joffrey/Robert/Stannis Baratheon, Daenerys Targaryen, Theon/Aeron/Euron/Victarion/Asha Greyjoy, Petyr Baelish, Varys, Davos Seaworth, Samwell Tarly, Mance Rayder, Brienne of Tarth, Doran/Arienne/Oberyn/Quentyn Martell, Beric Dondarrion, Sandor Clegane, Adara |
| Main Elements | Dragons, wizards |
| Website | Official George R.R. Martin Site |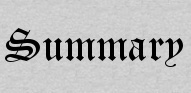 A Game Of Thrones

A Clash of Kings

A Storm of Swords

A Feast for Crows

A Dance with Dragons

The Ice Dragon


My cousin gave me the first book years ago, probably when it first came out. While I was interested enough in the blurb on the back to go out and keep buying the next book in the series as they came out in paperback, I didn't get around to reading it till I heard it was being made in a TV show. Curiosity finally won out and I dove into these massive tomes.
I love grand sweeping epic fantasies, especially ones where the author has taken particular care to not just build an interesting present, but to build that present on a long history, to create the culture and traditions of the characters, and in particular, to bring in aspects of religion. The first book, A Game of Thrones, had all this and more. I really enjoyed it, and the only thing stopping me from jumping right into the next book is knowing that Martin can take years between books. Thus I'll spread them out so I don't get left hanging!
While I found certain characters somewhat two-dimensional (Eddard Stark is too good, while the Lannisters other than Tyrion are too evil, Tyrion existing in an interesting grey area) I found there were enough characters that were more complex to not fail completely in this regard. And hey, I really like Eddard even though he's a touch too perfect a good guy.
My sister on the other hand, while loving the concept, could not get past the way women were being treated. I have to admit when Daenarys' brother would pinch her nipples to get her to behave, the feminist in me reached out and smacked that guy right of the pages of the book. But, I felt that while women were inferior in many ways, there were a lot of strong women (Arya, even Catelyn) who just had to learn to live in a male dominated society. Sansa was a bit of a twit, but then there are all kinds no? And she was just a kid too. That made it more real for me.
The series is long, so my review is likely to grow with each novel so I'll keep this short. I loved the political intrigue, as the title states, it is a game of thrones, who will win? I'm such a straighforward person (kind of like Eddard Stark in fact) that it was a challenge for me (as it was for him) to maneuver through the lies, deceptions, spies, and traps of the royal court. And of course, miles north, on the other side of the Wall, there is brewing something greater than the petty intrigues of a bunch of foolish mortals.
Winter is coming.


September 2013
So the second season started on TV and caught me offguard, I thought I had till the winter season to read the book! Now this isn't a book that can be read quickly, but I did my best to catch up with the show.
In enjoyed this second installment in the series as well. It's long, but you don't really want to leave the world and the characters in it (well except maybe Joffrey, can't kill him off fast enough in my mind, I don't care who ends up with the Iron Throne as long as I don't have to read about his disgusting sadistic desires anymore). In this book, we are introduced to the point of view of a new character, Ser Davos Seaworth, as well as Theon Greyjoy, whom we met in the previous book but didn't learn much about. Ser Davos was an interesting and good hearted character, Theon however turning out to be a whiney boy who yes, understandly feels the need to prove himself to his father, but ends up just making a joke of himself by trying too hard. Life's unfair, but don't tell that to Bran.
Magic begins to make an appearance, turning the series from mere swords and horses into one of sorcery and dragons, wargs and seers. As one review I read pointed out however, we learn nothing more about what the end of the previous novel has set up, which is quite a disappointment. How can you make such a big deal about something, and then not really mention it again for another 1000 pages? Well, at least you have your Red Priestesses, your wildfire, a strange army in the north, and one rather intriguing character of Jaqen H'ghar. Half the time I couldn't figure out what the guy was saying with his odd grammar, but in the end, I'm hoping we'll see more of him.
Now will be tough, but I'll need to hold off on reading the next book still next spring/summer, simply because of the rate Martin puts these books out, I need to stagger them otherwise I'll quickly run out!


July 2014
Wow...I think this was the best one yet. A lot of character development, a lot of people died or turned out not to be dead after all, well, depends on your definition of dead. Lots of things I didn't see coming, or if I did, they came in a way I didn't expect. Magic is starting to come to the forefront where there was just suggestions of it before. And finally we start to pick up where the first book left off, with the Others stirring...
As I started getting towards the end of this massive tome I started to worry about the cliffhanger endings Martin started adding to his chapters, after all I could check if we'd be back in a particular person's head or not by peeking at what remains, but no worries, the important stuff does get tied up just possible from another character's point of view. We get a new head to explore, Jaime this time, so who was once a villain now becomes a sympathetic character as we start to understand why he did some of the things he did, and the burdens he has to bear. In fact there are probably few evil characters, even Joffrey is just a creation of his mother letting him get away with literally murder. But still can't stand that kid!
And the world building is just amazing. How much effort Martin must have put into the cultures, religions, traditions, the families, the histories, and every detail other detail of this series. There isn't a lot that can compare to it. How Martin keeps everything straight I don't know. I'm sure there are errors here and there but none I could catch.
And man....Petyr...was there anything going on in the series that he wasn't involved in? The complexities, the way unrelated things tie together, it reminds me of my favorite TV series Babylon 5. A random comment someone makes in season 1 could be the key to the climax of season four. You can try to guess who did what based on what other characters are thinking, but until you are in their heads, you really don't know the truth any more than any other character does. All the narrators are flawed, and so the truth is never quite what you thought it might have been.
And loved the bits with Sandor and Arya. I always had a soft spot for the Hound, a damaged man but there's something good lurking at his core though he hides it deep.
And there are songs...usually I HATE songs in books, without music they come off as bad poetry. Always skipped it in Tolkien's books. But Martin has a real talent here, I could *hear* the music in his songs, feel the rhythm. I am very impressed. It's a little thing but get it wrong and people skip the lyrics, get it right, and it makes the world all the more real.
And while Winter hasn't arrived yet, there are people starting to notice its coming, and I'm not talking about a little bit of snow...
When I finished it I was ready to just grab the next one and keep going, but as I said before, I need to stagger them or else I'll run out fast. Hopefully by the time I finish the next two there will be another one published, because these things are getting addictive!


June 2015
I see now what people meant about this book being only half of the next book, and that this one is focused on the lesser characters. But I like reading about lesser characters as much as the main ones and a story is not all about the big battles and, well, the game of thrones. Sometimes its the little people that play the biggest role. I mean I like Arya, Brienne, Samwell and even what's going on with Petyr and Sansa (whatever that happens to be, haven't figured it out yet). And the change in Jamie made me happy as did how Cersei ended up. There's definitely a lot going on in this book even if there weren't any dragons! Though I'll admit I that for all the pages I don't have as much to say in this segment as I did in the other. But I don't know why people said it was boring, I found it was far from it, it really filled in bits of the world that might otherwise be missed, and I'm all for world building. All I know is that The Winds of Winter still isn't ready yet so I'll be saving A Dance of Dragons till next year.


May 2016
It was interesting to revist the same events as the previous book but from the point of view of the other have of the cast of characters, some overlapped and some did not. And since this book was longer, you actually get to meet up with pretty much everyone, plus a few MORE characters (like there weren't enough already LOL). This was the first time I saw the TV series before I saw read the book, so that was interesting too, how it was the same but different. All I can say is, I still want more. Things are really getting interesting and I'm now in the same unfortunate situation as so many other fans in having to wait for the next book to be published. I dragged it out as much as possible but no luck, Winds of Winter hasn't been published yet, and even then I'll have to wait for the paperback to come out. Guess I can fill in the time with the Ice Dragon, short though it is.


May 2017
Well, it was so long since Martin last published a book that I've run out and have started digging into the other stories set in the same world. This year was the Ice Dragon. Lovely illustrations and a fascinating tale of a girl that befriends and ice dragon. In fact I was so taken up by the concept of ice dragons that I'm really hoping that they will show up in the core storyline (I heard a rumour there might be one sleeping under Winterfell, that would be amazing). This novella was just a brief glimpse into the history of the world.