| | |
| --- | --- |
| Title | Blood of Requiem |
| Author | Daniel Arenson |
| Cover Art | --- |
| Publisher | 2011 |
| First Printing | 2011 |

| | |
| --- | --- |
| Title | Tears of Requiem |
| Author | Daniel Arenson |
| Cover Art | --- |
| Publisher | Amazon Digital Services - 2011 |
| First Printing | Amazon Digital Services 2011 |

| | |
| --- | --- |
| Title | Light of Requiem |
| Author | Daniel Arenson |
| Cover Art | --- |
| Publisher | 2011 |
| First Printing | 2011 |

| | |
| --- | --- |
| Title | Song of Dragons |
| Author | Daniel Arenson |
| Cover Art | --- |
| Publisher | Moonclipse - 2012 |
| First Printing | Moonclipse - 2012 |

| | |
| --- | --- |
| Category | Fantasy |
| Warnings | None |
| Main Characters | Benedictus, Lacrimosa, Kyrie, Agnus Dei, Gloriae, Dies Irae |
| Main Elements | Dragons, gryphons |
| Website | DanielArenson.com |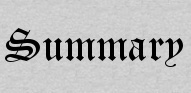 Blood of Requiem

Blood of Requiem

Light of Requiem

Song of Dragons


Where do I start...well I'll start with saying that this review is going to make the books sound really horrible, and in some ways, they kind of were. Thus, perhaps I should start with the good stuff. I mean I wouldn't have made it through 800+ pages if it was absolute drivel.
The writing is good, the plot is generally fast paced with lots of action, the world building was ok, and the basis of the story, beings that can shift between human and dragon form had a lot of potential.
But the bad...a good editor would probably fix a lot of these leaving a good story, but in the meantime, yeah, 800 pages took some effort to get through.
1 - Their names. For some reason they are in Latin in a world that doesn't apparently have anything to do with our world. I can accept English names when a book is written in English without blinking an eye but the Latin names just jump out. I mean did the ancient Romans pass through at some point? And really, the bad guys is called Dies Irae (Day of Wrath), the good guy is called Benedictus (Blessed), the mourning queen is called Lacrimosa (Weeping)...seriously? Other than Benedictus I wouldn't have given such prophetic names to my children. Why would I give one an "evil" name and the other a "depressing" one?? I really hate it when authors try to be cute and give characters names that match their personality or role in the story. When those characters were born, their parents didn't know what would happen to them so how did they manage such perfectly appropriate names?
2 - Exagerations. There are four weredragons left in the world. When they had to fight gryphons, they were always in a pack of 100. When they had to fight nightshades, those came in packs of a thousand. And the mimics in the third book? Well, one needs 50,000 of those! After all, a 1000 soul sucking unkillable nightshades were nothing for the last four dragons left in the world to handle. And this is after thousands upon thousands of dragons were killed by just the gryphons before this trilogy even started. Heh? The author was just yanking numbers out of a hat, and in each book needed a bigger number. It got silly after a while. Could have sent 100 million somethings after those dragons and I wouldn't have been impressed anymore, was just another dumb number no more realistic than what came before. And even the regular people, the Nightshades flew over the land sucking out everyone's souls...however there were plenty of people left to create the mimic army, and to fill the ranks of the Earthen. Frankly the author just pulled out an infinite supply of whatever he needed to make his numbers seem bigger and badder than they were the previous book. He tried to create a kind of Tolkien-esque battle of 5 armies, however three of the good guy armies were decimated (or should have been...seems they were quite recovered in numbers) in the previous book, and one of the five armies consisted of 5 individuals. The evil armies? Well there were 6 actual armies and each thousands upon thousands strong. I mean it would have been what, too boring to use normal numbers? He even pulled out new creatures just for the purpose of adding to that ridiculous army. Like using an atomic bomb to deal with an anthill.
3 - Villains. While I was ok with the good characters and their inner struggles, the villains were totally two dimensional. While I get Irae was pissed that he couldn't get the thrown because he couldn't shift into dragon form and took revenge, we do get chapters from his point of view. And reading about a guy whose favorite past times is rape, and yes, bashing babies heads, and other kinds of really horrible stuff, just made me roll my eyes. He was too evil to be convincing. He'd just strut about thinking of even nastier things he could do the next day. The author missed an opportunity to make us actually sympathize with Irae, and perhaps not want to throttle the protagonists when they let him get away not once, but twice, because they felt pity. Of course they didn't feel bad at all for killing anyone else, but he'd just have to pull some puppy eyes and they were all like "We forgive you"? Sorry guys, your hands are already bloody, at least take the psychopath out of the picture so the world can heal. Like Joeffrey from Game of Thrones...only if you noticed, Martin didn't write a third of his book from inside Joeffrey's head!! The the sadistic little bastard remained a minor character, not one front and center. Basically it was a cheap way to shock the reader with a bunch of meaningless crude acts (OMG *gasp* how evil, he just smashed in the head of another innocent chid!). This was true for the handful of other significant villain characters. They all snarled and sneered and growled...and were human, not dragons here!
4 - Not sure how fast dragons heal, but man, if I got bitten, scratched, speared, sliced, ripped, bruised, broken, maimed, and more, as often as they did, I think I'd need at least a couple hours of rest to recover. In Stephen R. Donaldson's book Against All Things Ending, there are a few rather long chapters where the characters are all sitting on the side of a stream resting, even though the end of the world is approaching *fast*. At first I was like "What?? Get off your butts, its the end of the world people!" but then realized, they are human (most of them anyway). They have to rest of else it would make NO SENSE.
5 - Inconsistent. When they shift from human to dragon their clothes and weapons disappear, then reappear when they shift back. Fine, acceptable magical rule of how the world works. However, when Lacrimose was chained as a human, she couldn't take dragon form since the chains would be too small and crush her. When she was chained as a dragon, the just shifted right out of them. So what's the criteria? Clothing and weapons but not chains? *SPOILER ALERT ON* Now Kyrie would apparently get sick and wither if he didn't take dragon form (to give an excuse for him to be flying about risking discovery), but Gloriae never took dragon form till she was like, what, 19? Shouldn't she have died by then? Did the illbane not affect her until her first transformation? Why? She was a dragon either way, even though she never took the form. And Dies Irae, even if he couldn't transform, was still a Vir Requis by birth and blood, you'd think the illbane would affect him too?
6 - Crying. Ok, I thought Lestat from Anne Rice's Vampire Chronicles cry a lot, but at least there's only one of him. Here we've got four dragons that cry ALL THE FREAKING TIME. They must suffer from severe dehydration from all that loss of water.
7 - Repetition. They blew fire. They howled, shrieked and screamed. Maggots and blood are shed from mimics. Not once or twice or even twenty times, but at least once every second page. I will forever associate "howl" and "blew fire" with this book since those words were used so often.
Frankly, don't know how I started this review off with some positives after all those negatives. I mean one or two of them are annoying, but there were seven major problems. Basically I have no idea how this series is a bestseller on Amazon, that term clearly has no meaning, or at least no connection to the quality of the book. Goodreads has a lot of positive reviews too. Thus back to the start of the review, for all its faults, I did manage to read the whole thing and not hate it outright, and has a lot of potential to improve. But for now, definitely do not recommend it.
Amazing cover art though! Yeah, yeah I know, don't judge a book by its cover *sigh*.