| | |
| --- | --- |
| Title | Posted to Death |
| Author | Dean A. James |
| Cover Art | --- |
| Publisher | Kensington - 2002 |
| First Printing | Kensington - 2002 |

| | |
| --- | --- |
| Title | Faked to Death |
| Author | Dean A. James |
| Cover Art | --- |
| Publisher | Kensington - 2004 |
| First Printing | Kensington - 2004 |

| | |
| --- | --- |
| Title | Decorated to Death |
| Author | Dean A. James |
| Cover Art | --- |
| Publisher | --- |
| First Printing | --- |

| | |
| --- | --- |
| Title | Baked to Death |
| Author | Dean A. James |
| Cover Art | --- |
| Publisher | --- |
| First Printing | --- |

| | |
| --- | --- |
| Category | Cozy Mystery |
| Warnings | None |
| Main Characters | Simon Kirby-Jones, Neville Butler-Melville, Letty Butler-Melville, Prunella Blitherington, Sir Giles Blitherington, Jane Hardwick, Abigail Winterton, Tristan Lovelace, Samantha Stevens, Athelstan Clitheroe, Trever Chase, Detective Inspector Robin Chase, Detective Sergeant Harp |
| Main Elements | Vampires |
| Website | --- |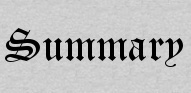 Posted to Death

Faked to Death


For some reason AirMiles had a promotion where I could go pick a free Kobo e-book. Of course, most of the books I wouldn't have read if they had paid me to do it. But mixed in was a cozy mystery but with the added bonus of a vampire protagonist. Thought that was different (no cats for one thing, though ironically this author also wrote the Cat in the Stacks series). Definitely the first time I've had an opportunity to review a cozy mystery on this site anyway. This vampire also happend to be gay.
And I was pleasantly surprised, I enjoyed it quite a bit and helped to pass the time during my commutes to and from work. It's got all the stuff you'd expect from a small town in Britain, all those skeletons in the closets and a few sexual idiosyncracies (I find British mysteries like Midsomer Murders tend to have more of that than say The Cat Who books that take place in the US). Our vampire protagonist however is from the USA, just looking for a quiet place to write his historical and romance novels (under different pseudonyms of course), but when he joins the local church group to get to know the community better, a murder occurs and he can't resist playing the sleuth and figuring it out.
And there are not one but three potential love interests, though if active smooching is not your thing no worries, nothing happens in this first book.
Was a bit disappointed by the vampire aspect though, it might as well have not even been there. Vampire scientists have come up with a handy-dandy little pill that allows Simon to go out during the day and not require blood. At which point, is he even a vampire anymore? He basically didn't have to struggle to keep his true nature a secret. Other than having to describe himself an insomniac since he only needs a couple hours of sleep, there's nothing vampiric about him. He's not even that old where he could think back to the way things were a couple hundred years ago.
Love the character and location names...Snupperton Mumsley!
If these books were expensive I wouldn't continue, but since Kobo has them for about $3 I might just give the next book in the series a try.
July 2017
Decided I needed a nice relaxing, brainless read so I did get the next book in the series after all (even though I almost never pay for an ebook!) and it was exactly that. I found it fun, though silly. Simon finds himself invited to a writing conference at the home of some wealthy to-do woman only to discover that there is someone impersonating him, assuming his nom-de-plume. He could of course easily out her as a fraud, but to do so would also admit to being the actual author himself, so he bides his time...that is until someone dies. Giles is still there, trying to entice our protagonist into bed. And Inspector Chase makes an appearance to solve the crime and to resist Simon's attempt to seduce him. This will never become a mystery classic (probably explains why you can't buy this in paper form even if you wanted to) but I think they are ridiculous, silly, and fun. Will grab the next book in the series the next time I feel I just need a relaxing read.