| | |
| --- | --- |
| Title | Bitten |
| Author | Kelly Armstrong |
| Cover Art | Monica Rodriguez |
| Publisher | Random House - 2009 |
| First Printing | 2001 |

| | |
| --- | --- |
| Title | Stolen |
| Author | Kelly Armstrong |
| Cover Art | Alain Daussin |
| Publisher | Random House - 2002 |
| First Printing | 2002 |

| | |
| --- | --- |
| Title | Dime Store Magic |
| Author | Kelly Armstrong |
| Cover Art | Dominic Harman |
| Publisher | Orbit - 2005 |
| First Printing | Orbit - 2004 |

| | |
| --- | --- |
| Title | Industrial Magic |
| Author | Kelly Armstrong |
| Cover Art | Franco Accornero |
| Publisher | Seal Books - 2004 |
| First Printing | 2004 |

| | |
| --- | --- |
| Title | Haunted |
| Author | Kelly Armstrong |
| Cover Art | --- |
| Publisher | --- |
| First Printing | --- |

| | |
| --- | --- |
| Title | Broken |
| Author | Kelly Armstrong |
| Cover Art | --- |
| Publisher | --- |
| First Printing | --- |

| | |
| --- | --- |
| Title | No Humans Involved |
| Author | Kelly Armstrong |
| Cover Art | --- |
| Publisher | --- |
| First Printing | --- |

| | |
| --- | --- |
| Title | Personal Demon |
| Author | Kelly Armstrong |
| Cover Art | --- |
| Publisher | --- |
| First Printing | --- |

| | |
| --- | --- |
| Title | Living with the Dead |
| Author | Kelly Armstrong |
| Cover Art | --- |
| Publisher | --- |
| First Printing | --- |

| | |
| --- | --- |
| Title | Frostbitten |
| Author | Kelly Armstrong |
| Cover Art | --- |
| Publisher | --- |
| First Printing | --- |

| | |
| --- | --- |
| Title | Waking the Witch |
| Author | Kelly Armstrong |
| Cover Art | --- |
| Publisher | --- |
| First Printing | --- |

| | |
| --- | --- |
| Title | Spellbound |
| Author | Kelly Armstrong |
| Cover Art | --- |
| Publisher | --- |
| First Printing | --- |

| | |
| --- | --- |
| Title | Thirteen |
| Author | Kelly Armstrong |
| Cover Art | --- |
| Publisher | --- |
| First Printing | --- |

| | |
| --- | --- |
| Category | Urban Fantasy |
| Warnings | Sex, violence |
| Main Characters | Elena, Clay, Jeremy, Paige, Savannah, Lucas, Cassandra, Aaron |
| Main Elements | Werewolves, witches, sorcerers, demons, vampires |
| Website | kelleyarmstrong.com |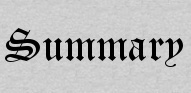 Bitten

Stolen

Dime Store Magic

Industrial Magic


I started in April and now and I've gone through three of the books so far. I wasn't planning on ever reading this series, I thought it was like a lot of the urban fantasy with female leads out there, thinly veiled erotica. But one of my friends got a bunch of the books from a friend of hers and passed them along to me after she read them. So I figured why not give them a try.
I was very pleasantly suprised. The sex was in fact minimal (well, Elena and Clayton can be a bit over the top at times, but it's not the core of the stories). In fact not only can these women kick butt without whining or being "special snowflakes", but they don't need men to prop them up. In fact I really enjoyed what romance there was, and there wasn't any insta-love!
The only problem? Well, my friend didn't seem to care what order she read the books in...argh. I'm actually quite picky about that, even in series where it isn't a single storyline. The author wrote them in a certain order, and even if they propose other orders, I always go with the published one because that's the order in which characters and worldbuilding is exposed. Even in loosely connected books, there is still a sequence to follow! Fortunately Dime Store Magic didn't need me to be familiar with Paige from Stolen.
Armstrong has created an interesting mix of supernaturals, each with their own specific rules (werewolves that are born are always male, though people can be bitten, witches always female, sorcerors always male, half-demons don't pass along their powers, etc) and each of the races have their own history, traditions, and misconceptions about the other races.
And the characters are engaging, interesting, and imperfect, but I never found them annoying. So while my friend's friend only had four of the books, I'm already buying the rest for myself.
July 2017
I'm really liking the pairing of Paige and Lucas and am happy to return to their story. Now, I have to wonder why the title is called Industrial Magic, sounded kind of steampunk or something but there wasn't anything Industial about this book at all, but I digress. We get introduced to a few new characters, and get to delve deeper into the nature of some of the other supernaturals such as Necromancers and Vampires, and especially the Cabal. I was divided as to whether I liked Lucas' father (he seemed to honestly love his son), and Lucas seemed a bit hard on him, but at the same time he was a tricky bugger, after all, he runs the most powerful Cabal, essentially the biggest Godfather around. One doesn't get into that position without being at least a bit of a bad guy. There's definitely still more to learn about this world within out world.