| | |
| --- | --- |
| Title | Another Fine Myth |
| Author | Robert Asprin |
| Cover Art | Walter Velez |
| Publisher | Ace Publishing - 1986 |
| First Printing | --- |

| | |
| --- | --- |
| Title | Myth Conceptions |
| Author | Robert Asprin |
| Cover Art | Walter Velez |
| Publisher | Ace Publishing - 1986 |
| First Printing | --- |

| | |
| --- | --- |
| Title | Myth Directions |
| Author | Robert Asprin |
| Cover Art | Walter Velez |
| Publisher | Ace Publishing - 1985 |
| First Printing | --- |

| | |
| --- | --- |
| Title | Hit or Myth |
| Author | Robert Asprin |
| Cover Art | Walter Velez |
| Publisher | Ace Publishing - 1985 |
| First Printing | --- |

| | |
| --- | --- |
| Title | Myth-ing Persons |
| Author | Robert Asprin |
| Cover Art | Walter Velez |
| Publisher | Ace Publishing - 1986 |
| First Printing | --- |

| | |
| --- | --- |
| Title | Little Myth Marker |
| Author | Robert Asprin |
| Cover Art | Walter Velez |
| Publisher | Ace Publishing - 1987 |
| First Printing | --- |

| | |
| --- | --- |
| Title | M.Y.T.H. Inc. Link |
| Author | Robert Asprin |
| Cover Art | Walter Velez |
| Publisher | Ace Publishing - 1988 |
| First Printing | --- |

| | |
| --- | --- |
| Title | Myth-nomers and Im-pervections |
| Author | Robert Asprin |
| Cover Art | Walter Velez |
| Publisher | Ace Publishing - 1988 |
| First Printing | --- |

| | |
| --- | --- |
| Title | M.Y.T.H. Inc. In Action |
| Author | Robert Asprin |
| Cover Art | Walter Velez |
| Publisher | Ace Publishing - 2002 |
| First Printing | --- |

| | |
| --- | --- |
| Title | Sweet Myth-tery of Life |
| Author | Robert Asprin |
| Cover Art | Walter Velez |
| Publisher | Ace Publishing - 2002 |
| First Printing | --- |

| | |
| --- | --- |
| Title | Myth-ion Improbable |
| Author | Robert Asprin |
| Cover Art | Walter Velez |
| Publisher | Ace Publishing - 2002 |
| First Printing | --- |

| | |
| --- | --- |
| Title | Something M.Y.T.H. Inc. |
| Author | Robert Asprin |
| Cover Art | Walter Velez |
| Publisher | Ace Publishing - 2002 |
| First Printing | --- |

| | |
| --- | --- |
| Title | Myth Alliances |
| Author | Robert Asprin & Jodie Lynn Nye |
| Cover Art | Walter Velez |
| Publisher | Ace Publishing - 2003 |
| First Printing | --- |

| | |
| --- | --- |
| Category | Humour |
| Warnings | Bad puns? |
| Main Characters | Skeeve, Aahz, Gleep, Tanda, Chumley, Guido, Nunzio, Buttercup |
| Main Elements | Wizards, Demons, Dragons, Unicorns, Vampires, Werewolves, Gargoyles |
| Website | --- |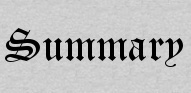 Another Fine Myth

Myth Conceptions

Myth Directions

Hit or Myth

Myth-ing Persons

Little Myth Marker

M.Y.T.H. Inc. Link

Myth-nomers and Im-pervections

M.Y.T.H. Inc. In Action

Sweet Myth-tery of Life

Myth-ion Improbable

Something M.Y.T.H. Inc.

Myth Alliances


This is a series I started in high school. Probably not as well known as Piers Anthony's Xanth, it has some similarities right down to the puns, though not as many. No, these books all about how Skeeve and his gang get into trouble, then get into more trouble, and then some more..... The first few books are my favorite, having a much lighter tone than those which come later in the series. I'm not going to give specific reviews for the first 6. They are all pretty much the same format but they are all good.
In M.Y.T.H. Inc. Link the author started to tell the story from the point of view of the other characters, including Gleep who turns out to be more than he seems. I thought it was a great idea. Though I was disappointed that Nunzio didn't get to have a say.
Then things start going downhill. In Myth-nomers and Im-pervections, and Sweet Myth-tery of Life the feel of the stories change dramatically. There are still funny moments, but a lot of the plot is focused on Skeeve wallowing in guilt, drinking too much, and getting lectured left-right-and-center. Though the points Asprin makes are generally true, I don't buy humorous books to involve myself with deep reflections on alcoholism. I really missed the lighter tone of the earlier books.
Things are a little better in M.Y.T.H. Inc In Action. At first I didn't feel I could stand having Guido as a narrator of a whole novel but I got used to his way of talking (or is that thinking?). Anyway, it was a comical relief between the two I mentioned above, though Guido does his own soul-searching at times. My biggest gripe is that Klah sounding way too much like a modern society.
Myth-ion Improbable. Ok, I'll give the author credit for having been away from his characters for several years. After all, I read the books one after another so I noticed the change immediately. Skeeve, Aahz, and even Tanda weren't acting the way I expected them to. Also the plot didn't flow in the same way, half the time was spent popping in-and-out of dimensions without getting anywhere of interest. Hopefully it will serve its purpose to reaquaint the author with his creations so he can write the next book, especially since Sweet Myth-tery of Life ended with a cliff-hanger involving one of my favorite characters!! And if you want a reason to read this book, two words - vampire cows. That will either arouse your curiosity to the point of just having to know, or decide you can only take so much weirdness, even from the Myth books. Then again, if you don't like weird and ridiculous, you wouldn't be reading these books anyway!
Something M.Y.T.H. Inc. was for the most part boring. It was supposed to fill in the holes in some of the other novels, but to tell the truth, nothing much happened. Guido, Pookie and Spyder get sent to investigate some "uprisings"...that consist of two groups totalling six people. The tale is once again told from the point of view of Guido, and much as I like him and his cousin Nunzio, the story only got somewhat interesting when the POV returned to Skeeve. Truth is, I only read it because I wanted to know what happened to Gleep at the end of "Sweet Myth-tery of Life". And though it wasn't as depressing as some of the recent books, I wouldn't call it humourous either.
Myth Alliances is another step closer to the original books. Though at times it was more silly than funny, I actually started to enjoy the series again. Skeeve seems to have gotten over his alcoholic depression and everything is back to its normal insanity. Skeeve now works with Bunny instead of Aahz, but good ol' Tananda is still there to help out. So skip books 8-10, and maybe 11 and 12 too (12 will mean nothing if you skip 8-10, and 11 is just weird), and pick up again starting here. You'll miss out on a few things, but it was mostly whining, so you won't miss much.