| | |
| --- | --- |
| Title | More Schtuff |
| Author | Patrick McDonnell |
| Illustrated By | Patrick McDonnell |
| Publisher | Andrew McMeel Publishing - 1998 |
| First Printing | Andrew McMeel Publishing - 1998 |

| | |
| --- | --- |
| Title | Mutts |
| Author | Patrick McDonnell |
| Illustrated By | Patrick McDonnell |
| Publisher | --- |
| First Printing | --- |

| | |
| --- | --- |
| Title | Cats & Dogs |
| Author | Patrick McDonnell |
| Illustrated By | Patrick McDonnell |
| Publisher | --- |
| First Printing | --- |

| | |
| --- | --- |
| Title | Yesh! |
| Author | Patrick McDonnell |
| Illustrated By | Patrick McDonnell |
| Publisher | --- |
| First Printing | --- |

| | |
| --- | --- |
| Title | Our Mutts |
| Author | Patrick McDonnell |
| Illustrated By | Patrick McDonnell |
| Publisher | --- |
| First Printing | --- |

| | |
| --- | --- |
| Title | A Little Look-See |
| Author | Patrick McDonnell |
| Illustrated By | Patrick McDonnell |
| Publisher | --- |
| First Printing | --- |

| | |
| --- | --- |
| Title | What Now |
| Author | Patrick McDonnell |
| Illustrated By | Patrick McDonnell |
| Publisher | --- |
| First Printing | --- |

| | |
| --- | --- |
| Title | I Want to be the Kitty! |
| Author | Patrick McDonnell |
| Illustrated By | Patrick McDonnell |
| Publisher | --- |
| First Printing | --- |

| | |
| --- | --- |
| Title | Dog-Eared |
| Author | Patrick McDonnell |
| Illustrated By | Patrick McDonnell |
| Publisher | --- |
| First Printing | --- |

| | |
| --- | --- |
| Title | Who let the Cat Out? |
| Author | Patrick McDonnell |
| Illustrated By | Patrick McDonnell |
| Publisher | --- |
| First Printing | --- |

| | |
| --- | --- |
| Category | Humour |
| Warnings | None |
| Main Characters | Mooch, Earl |
| Main Elements | Anthropomorphic |
| Website | Mutts Official Site |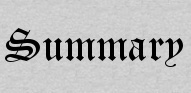 ---NA---


You might be wondering why I'm reviewing Mutts in a site dedicated to fantasy. After all they exists in a normal, non-magical world. Earl and Mooch don't meet up with any dragons or unicorns or elves, only dogs, cats and the occasional squirrel. But this pair aren't your run-of-the-mill housepets. They talk, walk on two feet, and get involved in things no normal cats or dogs would...well, at least we like to think they don't.
While the comic strip is definitely cute, and sometimes right on the mark (especially if you are a pet owner) I'm not a huge fan of the strip. My Mom likes it a lot, and sends me some of the best ones, so I bought her this collection once.
Earl is a sweet dog that tries to do what is right. Mooch is a cat, and that said pretty much does his own thing, right or wrong, more often than not getting Earl mixed up in all kinds of trouble. Mooch also has a bit of a speech impediment, causing him to speak with a big of a lisp, just to add to the cuteness factor.
Anyway, as I said, not my favorite strip but it's lighthearted and fun and every now and then, one strip will come out absolutely perfect and you just have to share the laughter with others.