| | |
| --- | --- |
| Title | Guardians of the West |
| Author | David Eddings |
| Cover Art | Kathleen M. Lynch |
| Publisher | Del Rey - 2005 |
| First Printing | 1987 |

| | |
| --- | --- |
| Title | King of the Murgos |
| Author | David Eddings |
| Cover Art | Kathleen M. Lynch |
| Publisher | Del Rey - 2005 |
| First Printing | 1988 |

| | |
| --- | --- |
| Title | Demon Lord of Karanda |
| Author | David Eddings |
| Cover Art | Kathleen M. Lynch |
| Publisher | Del Rey - 2005 |
| First Printing | 1988 |

| | |
| --- | --- |
| Title | Sorceress of Darshiva |
| Author | David Eddings |
| Cover Art | Kathleen M. Lynch |
| Publisher | Del Rey - 2005 |
| First Printing | 1989 |

| | |
| --- | --- |
| Title | The Seeress of Kell |
| Author | David Eddings |
| Cover Art | Kathleen M. Lynch |
| Publisher | Del Rey - 2005 |
| First Printing | 1991 |

| | |
| --- | --- |
| Category | Epic Fantasy |
| Warnings | None |
| Main Characters | Garion, Belgarath, Polgara, Silk/Keldar, Velvet, Durnik, Ce'Nedra, Sadi, 'Zakath, Zandramas, Errand |
| Main Elements | Wizards, gods |
| Website | --- |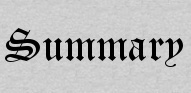 Books 1-3

Books 4-5


For what it's worth, the premise was ridiculous. In The Belgariad, Garion completes his destiny and the prophecy is fulfilled...oh wait, you mean it isn't? Oh, so it wasn't enough to kill a god to set things right, there's still more to do? Will it ever end? In truth, if you don't want more, The Belgariad wraps up fine, you don't have to keep going if you don't want to.
That said, I didn't mind returning to this world and the characters that inhabit it. Especially as some of my favorites return (Silk) and ones only briefly seen but deserving of more page space (Sadi). Also, we find that the world we knew from the Belgariad was just a small portion of the lands, on the other side of the sea there's Mallorea, and it's huge! It's maybe what Lord of the Rings could be if you continued on past Mordor, there's a whole bunch of land out that way, and the readers never learn anything about it except that every now and then a bunch of evil men come pouring out of it. Wouldn't it have been interesting to follow the two blue wizards out there? In The Mallorean you can do the equivalent in this world.
The overall plot is very similar to the first five books, get a group of heroes together and run from one end of the land to the other, but since everything is pre-ordained it's questionable if they are even able to mess things up until one gets to the final event. In fact it was so similar to the first five books that even Garion noticies the repetition of certain types of events in certain locations and Belgarath confirms it's because the timeline is kind of stuck until the prophecies resolve themselves and things can go forward. Not sure if that was some handwaving to have to avoid thinking up new stuff, or it was intentionally built into the story.
But you don't necessarily read these books for the plot but for the characters. Sure, they are kind of walking sterotypes and charicatures, but they're fun, and pretty much everyone is snarky. Garion at least isn't wandering about wondering why all this is happening to him, he's finally grown up (well mostly, anyway). All the bads guys generally turn out not so bad when you sit down and talk with them, or if they continue to be unreasonable, it's probably because they are a pawn of the events and can't help themselves.
While these books aren't exactly deep, though all those stereotypes I think actually for Garion/the reader to think not just of the negatives but also the positives to be found in various people (Mimbrates are dumb but loyal, Chereks are drunks but brave, etc) and there are a few moments when one needs to work through some ethical questions.
Overall, fun, relaxing, sometimes laugh out loud read. It's the silliness that make these books what they are, not the serious bits. So sit back and just enjoy! And remember, you're not done yet, there's still three more standalone books to go.