| | |
| --- | --- |
| Title | The Lost Years of Merlin |
| Author | T.A. Barron |
| Cover Art | Mike Wimmer |
| Publisher | Ace Books - 1999 |
| First Printing | Philomel Books - 1996 |

| | |
| --- | --- |
| Title | The Seven Songs of Merlin |
| Author | T.A. Barron |
| Cover Art | Mike Wimmer |
| Publisher | Ace Books - 2002 |
| First Printing | Philomel Books - 1997 |

| | |
| --- | --- |
| Title | The Fires of Merlin |
| Author | T.A. Barron |
| Cover Art | Mike Wimmer |
| Publisher | Ace Books - 2000 |
| First Printing | Philomel Books - 1998 |

| | |
| --- | --- |
| Title | The Mirror of Merlin |
| Author | T.A. Barron |
| Cover Art | Mike Wimmer |
| Publisher | Ace Books - 2002 |
| First Printing | Philomel Books - 1999 |

| | |
| --- | --- |
| Title | The Wings of Merlin |
| Author | T.A. Barron |
| Cover Art | Mike Wimmer |
| Publisher | Ace Books - 2003 |
| First Printing | Philomel Books - 2000 |

| | |
| --- | --- |
| Category | Children |
| Warnings | None |
| Main Characters | Emrys/Merlin, Elen, Rhia, Caipre, Hallia, Shim, Trouble |
| Main Elements | Wizards, giants, dwarves |
| Website | tabarron.com |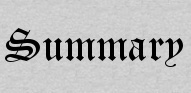 The Lost Years of Merlin

The Seven Songs of Merling

The Fires of Merlin

The Mirror of Merlin

The Wings of Merlin

Years ago my cousin told me to read these books. I picked up a couple of them from a used bookstore but then never got around to it. A few years later I picked up the rest, but didn't read them even then. I don't know why I waited, but it was worth the wait.
T.A. Barron weaves an exciting tale about the untold childhood of the mysterious wizard known as Merlin. Though much is known of his later years, when he helped make a young boy named Arthur king of all Britannia, very little is said about his youth. Barron was enticed by this strange character and began to fill in the blanks.
I enjoyed the stories immensely. The only complaint I had was the "funny" speech patterns of some of the characters. Such as the swishy speech of the Speaking Shells, or the silly chatter of Scullyrumpus. In every book there was at least one character or race who was grammatically challenged. But these are books for children, and I'm sure they'd enjoy those bits more than me!
The plots were exciting, and the books were linked by various themes flowing through them. Not everything was wrapped up neatly in the first novel, you had to read to the end to solve some riddles. There were joyful moments, with families being brought together, but equally difficult moments, of families torn apart. That even when the world had been saved, it was also lost. Merling is not yet a great wizard, and oftentimes he finds himself helpless to save those he cares for. By the end of the tale, you begin to feel that Fincayra is a real place, a place between our world and the Otherworld. A place like mist, neither air nor water. A place where dragons roam and trees can speak, and one young boy learns to become a wizard whose name we still speak of now.
No fan of the Arthurian legend should go without reading these books.