| | |
| --- | --- |
| Title | Gown of Shadow and Flame |
| Author | A.E. Marling |
| Cover Art | --- |
| Publisher | Self-published - 2011 |
| First Printing | Self-published - 2011 |

| | |
| --- | --- |
| Title | Brood of Bones |
| Author | A.E. Marling |
| Cover Art | --- |
| Publisher | --- |
| First Printing | --- |

| | |
| --- | --- |
| Title | Fox's Bride |
| Author | A.E. Marling |
| Cover Art | --- |
| Publisher | --- |
| First Printing | --- |

| | |
| --- | --- |
| Title | Gravity's Revenge |
| Author | A.E. Marling |
| Cover Art | --- |
| Publisher | --- |
| First Printing | --- |

| | |
| --- | --- |
| Title | Dream Storm Sea |
| Author | A.E. Marling |
| Cover Art | --- |
| Publisher | --- |
| First Printing | --- |

| | |
| --- | --- |
| Title | Magic Banquet |
| Author | A.E. Marling |
| Cover Art | --- |
| Publisher | --- |
| First Printing | --- |

| | |
| --- | --- |
| Title | Dark Lord's Wedding |
| Author | A.E. Marling |
| Cover Art | --- |
| Publisher | --- |
| First Printing | --- |

| | |
| --- | --- |
| Category | Fantasy |
| Warnings | None |
| Main Characters | Enchantress Hiresha, Spellsword Deepmand, Maid Janny, Tethiel |
| Main Elements | Wizards |
| Website | aemarling.com |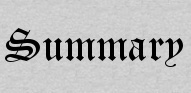 Brood of Bones


I got this book as a free download and as it had a lot of positive reviews I was eager to read it. I unfortunately had several issues with it which caused me to read it in only small spurts across the period of at least a year. See whenever I finished another ebook this one would be on my Kobo's main page and since while I'm in commute it's not convenient to go digging for the next book, I would just read a few chapters of this one. Though finally, in the last 50 or so pages, I read it intentionally right to the end.
First of all, I will say I get icked out by pregnancies in general, and creepy mutant ones even more. This is NOT the fault of the author, although Hiresha's obsession with pregnant women, and the fact she herself cannot get pregnant, and the constant mentioning of mounds and bulges and bellies just kept icking me out. The monstrous creatures and corpse like people on the other hand didn't phase me.
Now I could have pushed through my ick factor if there were some good characters. The secondary characters were all two-dimensional, and several of them annoying (and many pregnant of course) but that didn't bother me at all. It's a short book, the first book in a series, and it's first-person perspective so of course we spend much of the time with Hiresha...but she's an arrogant *fill in expletive*. Yes, I hate her that much. She treats her servants as if they are scum, she has not friends (surprise, surprise), she of course wants to protect the people of Morimound but I wonder if its because she cares about the women she's jealous of or just cares about the embarassment of being the Enchantress in charge when everything falls apart. One girl gives her a gift of a shawl but Hiresha refuses it because it "had no meaning", when frankly it had more "meaning" than anything else she owns. When I did read some of the bad reviews, they also had trouble with Hiresha, and some positive reviews argued against this saying that not all women should be expected to be compassionate and gentle and loving and empathic. I agree with that, and if you want to read about a really rude, crude, arrogant snot of a woman for a change, then this is a book that will provide this unique perspective (and I mean that in a positive way, it's good to have all kinds of characters). But in my mind, I wasn't objecting to her personality because she was female, I can tell you with proof that had she been a man (of course significantly altering the dynamics of this story) I'd have despised her just as much. See my review of the Thomas Covenant Chronicles, another character that cared not for those around him and only his own personal issues, but at least he had the excuse of believing everyone around him to be figments of his imagination. Hiresha has no such excuse.
One way I thought of her was the social awkwardness and superiority of Sheldon on the Big Bang Theory. And while I love that series, I haven't watched the spinoff since I can't imagine being inside his head alone for an entire half hour, it's different when he's the secondary character off which to bounce the absurdities, but not to sympathize with as a lead character.
However there was one character that stopped me from just outright deleting this book - Tethiel. Now ironically he's a monster, a literal monster, a being that creates nightmares in the minds of his victims and feeds upon their fear and terror. But I liked him. I never trusted him, nor would I want to meet him, but he had more humanity in his crippled hands than Hiresha did in her whole body (or at least he convinced me he did, he could be lying! In fact the unknowns surrounding him made him exceptionally intriguing.) Once he started playing a bigger role (i.e. that last 50 pages of the book) I started actually *wanting* to read the rest. And for what it's worth, I think Hiresha did a little growing up too, so perhaps the rest of the series has some hope.
The worldbuilding was solid enough, and the idea that as an Enchantress she can only perform her magic while asleep was also interesting. And the next book has a rather amusing premise, with Hiresha engaged to marry a fennec fox...but not sure I will actually pay money for another installment, maybe if I can get a copy for free?
While I don't have the name of the artist, the cover art is just beautiful and is the reason I read this book in the first place.