| | |
| --- | --- |
| Title | Mutineer |
| Author | Mike Shepherd |
| Cover Art | Scott Grimando |
| Publisher | Ace Books - 2004 |
| First Printing | Ace Books - 2004 |

| | |
| --- | --- |
| Title | Deserter |
| Author | Mike Shepherd |
| Cover Art | Scott Grimando |
| Publisher | Ace Books - 2004 |
| First Printing | Ace Books - 2004 |

| | |
| --- | --- |
| Title | Defiant |
| Author | Mike Shepherd |
| Cover Art | |
| Publisher | |
| First Printing | |

| | |
| --- | --- |
| Title | Resolute |
| Author | Mike Shepherd |
| Cover Art | |
| Publisher | |
| First Printing | |

| | |
| --- | --- |
| Title | Audacious |
| Author | Mike Shepherd |
| Cover Art | |
| Publisher | |
| First Printing | |

| | |
| --- | --- |
| Title | Intrepid |
| Author | Mike Shepherd |
| Cover Art | |
| Publisher | |
| First Printing | |

| | |
| --- | --- |
| Title | Undaunted |
| Author | Mike Shepherd |
| Cover Art | |
| Publisher | |
| First Printing | |

| | |
| --- | --- |
| Title | Redoubtable |
| Author | Mike Shepherd |
| Cover Art | |
| Publisher | |
| First Printing | |

| | |
| --- | --- |
| Category | Science Fiction |
| Warnings | None |
| Main Characters | Kris Longknife, Tommy Lien, Jack, Abbey, Nelly |
| Main Elements | Space |
| Website | mikeshepherd.org |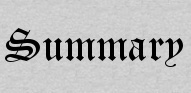 Mutineer

Deserter


Hmm, do I like these books? They are a fun read...but I felt I had to suspend disbelief a little more than usual. The characters are likeable, the potential villains leave you guessing (are they an innocent pawn or the evil mastermind?), and there is an ongoing thread through the book linking them together. All good. Now science fiction isn't my favorite genre, and I usually go for something with aliens, or something, well, scientific, so I couldn't be expected to love them.
But I found the plot lines a little unbelievable. In the first novel, Kris was constantly doing things wrong but always came out smelling like roses. The same person who recommended me this seris also recommended Tanya Huff's Valor series, and when her Torin Kerr pulled off the impossible, she had the experience to do it. Kris is just an ensign, and though the military may flow in her blood, I found her to be a little too bloodthirsty...though she always meant well in the end.
In the second book, she's acting in a civilian capacity, which made an interesting change as she could fall back on the upbringing her mother tried so hard to instill in her. Though here again an extra suspension of disbelief was required. Nelly, Kris' computer, could magically do just about anything, including make nano-scouts that could destroy the bad-guy's nanos but somehow manage to avoid being destroyed themselves. Or when she had to rely on civilian inhabitants of the planet, everyone just seemed to happy to help out this random stranger at the risk of their lives...and the bad guy had just a little too much power over, well, just about everything. But I must admit, I'm left curious enough as to who the bad guy might be working for and why he has such a chip on his shoulder when it comes to Kris. I may have to get the next book in the series after all.