| | |
| --- | --- |
| Title | Rise of the Dragons |
| Author | Morgan Rice |
| Cover Art | --- |
| Publisher | 2014 |
| First Printing | --- |

| | |
| --- | --- |
| Title | Rise of the Valiant |
| Author | Morgan Rice |
| Cover Art | --- |
| Publisher | --- |
| First Printing | --- |

| | |
| --- | --- |
| Title | The Weight of Honor |
| Author | Morgan Rice |
| Cover Art | --- |
| Publisher | --- |
| First Printing | --- |

| | |
| --- | --- |
| Title | A Forge of Valor |
| Author | Morgan Rice |
| Cover Art | --- |
| Publisher | --- |
| First Printing | --- |

| | |
| --- | --- |
| Title | A Realm of Shadows |
| Author | Morgan Rice |
| Cover Art | --- |
| Publisher | --- |
| First Printing | --- |

| | |
| --- | --- |
| Title | Night of the Bold |
| Author | Morgan Rice |
| Cover Art | --- |
| Publisher | --- |
| First Printing | --- |

| | |
| --- | --- |
| Category | Fantasy |
| Warnings | None |
| Main Characters | Kyra, Leo, Alec, Merk, Theos |
| Main Elements | Dragons |
| Website | morganricebooks.com |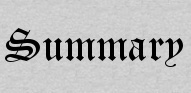 The Rise of the Dragons


The first book in the Kings and Sorcerers series is available for free through various sources. Since I am doing a dragon-themed year I decided to give this one a chance. I wanted variety and an indie author would certainly count.
Well, let's just say I was glad it was short. I've read worse, and to be fair, the foundation of the story is fine. Young girl chaffes at the thought of being forced into marriage when she really dreams of becoming a warrior, in a world with trolls and dragons and invading conquerors. Even the whole "she's special but no one will tell her why" bit didn't bother me, nor the "suddenly she has super powers and kills a whole bunch of people without breaking a sweat". That's almost par for the course in fantasy. It was a lot of little things that really added up to what felt like an amateurish attempt. This author is particularly prolific, so perhaps I'm not surprised at the lack of quality (though spelling and grammar is excellent, one thing that sometimes suffers in self-published books). Not everyone can be a Mercedes Lackey and still write a solid story with that frequency.
The characters - I didn't have enough time to get to know Alec or Merk but Kyra...gah, I really hate these female young adult characters that feel the world is out to get them and oh, woe is me, life is not fair. You know, MOST people don't get to live out their dreams, not just you. And wow, the whole scene where she ran off in a huff because her father wouldn't sacrifice his entire kingdom just to save her from being married off made my opinion of her drop to the bottom of the Mariana Trench. Seriously, you think you are more important than all those other people, and its not like they are going to kill you, you just have to marry someone you don't love, oh the horror. And heaven forbid anyone try to tell her what to do or to control her, she just hates that. Mind you, she wants to become a warrior...big wake up call girl, warriors are beholdent to their commanders (see the word "command" there??), the only thing they do is take orders and die when someone tells them to. You might want to reconsider your life's ambitions if you don't like people deciding your actions for you. Even a mercenary has to do whatever he's paid to do (with the one exception that you can refuse the commission). So put your big girl panties on and stop thinking the world has to revolve around you. Life is sacrifice and even if you have some kind of super power, it doesn't make you *that* much more special than anyone else. I think you can guess this kind of character gets on my nerves no? But I might be in the minority, a lot of popular YA literature has characters like this (Twilight comes to mind) so maybe it's just me and this thing resonants well to actual teenagers. I hope I was never this annoying though...
Repetition - I know one repeats things to make a point so readers will remember it. However, every time we run into Merk he's constantly stabbing the leaves with his staff when he walks. Am I supposed to assume he's really, really dislikes foliage? Or that Alec's family is sitting down to eat stew...in case I missed it the first time I'm reminded less than a page later. Or that Kyra likes weaponry, so much so the word is used three times in two sentences? The forge was her most favorite place to be...except it appears when she's on the practice field, guess she doesn't really know what she likes...Reading your own book would probably make those repetitions jump out at you.
Inconsistency - In one scene she says she no longer likes practicing her archery on living things (after killing a mouse) but is quite happy to practice on trees...which last I checked are alive? Another scene has her talking about how she feels like an outsider, but a bit later has her wandering the streets "filled with all the people she loves and who love her". Or even the part where a solider dies, but she's crushed to see someone she loved dead...normally if you want to have the reader care, you have to kill off someone with a name at least. And finally, there's the dragon, with *scales* "the size of her body" and then this soldier comes along with an axe. He'd be what, 1/1000th the size of the dragon? Chopping through that neck would be like chopping through the largest tree that ever lived, you know the kind you could drive your car through? Except the tree could move, and had teeth and fangs and fire...After she kills this man she muses how she's never killed anything while in danger before...right, because that giant boar bearing down on her at the start of the book, the size of a horse, wasn't dangerous at all? And how could two guys, no matter how strong, carry a boar that size a significant distance back to the castle. A horse's withers are about the height of a human shoulder, so the legs would drag on the ground at the very least...notwithstanding a boar is more body than leg so much weight significantly more than a horse.
Badly thought out bits - Ok, the bad empire is collecting young men to defend the borders against the trolls that pop through from time to time. Fine, that made sense. But when they arrive to the front you find out the boys rarely last longer than a month. They may be slave labour, but you will run out of slave eventually if you kill them off with that frequency (even in the Southern US you tried to keep them alive, after all it would cost money to buy more). It was just a silly plot device to shock us as to how horrible the invaders are, not something that made a lick of sense. And weaponry, is it really possible to encase a bow in metal and still have it bend enough to work? And bracers are NOT going to be as effective as a shield, your arms may not get sliced off by a broadsword but it will shatter the bones. Can you really build a staff that if you twist will split in the middle blades will appear? Won't the two blades bump into each other while you are twisting? So lot's of cool but unrealistic weaponry. Oh...and the metal called "Alkan"? As in "Alcan", the aluminium company??? I'm guessing that's just a fluke but I couldn't help noticing that. And while I'm on unfortunate names there's a wolf called Leo...since what she really wanted was a lion...
Point of Views - It is my belief, if you make a purely evil character, never, ever write from their point of view, they come off as cheezily two-dimensional. You expect them to cackle about strangling babies while wringing their hands together in glee. It just doesn't work. And Merk, being a professional killer, but so absolutely amazing at what he does he can take on a whole bunch of men at the same time, again, hard to be in the head of someone super perfectly skilled because he just comes off as condescending and arrogant, even if that wasn't the intent.
Finally, pet peeve - do not EVER end a chapter with a cliffhanger then switch to another character. By the time you finish with the other character's POV you have lost the suspense and the resolution of the cliffhanger is more an anti-climax since by then you are invested in character #2 and no longer caring about character #1. On the positive side, the book has a perfect ending, no cliffhanger there but you know there's more to come.
If this was a first book, I'd give the author some leeway and maybe try the next book to see if she improves. However she's written at least 30 books already so if that wasn't enough practice then I have little hope. I won't be continuing the series, much as it had some promise (and I wanted to know more about the dragon!!)